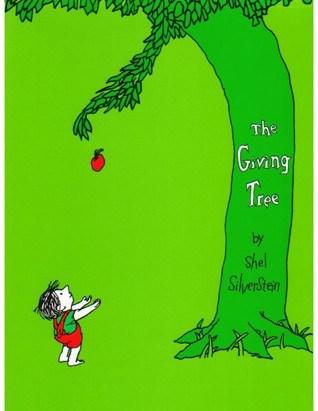 Apples are the one fruit that have a bit of baggage…skeletons in the closet so to speak. It wasn't an orange or a mango that Eve was tempted to eat. It was from the apple tree that she ate of the fruit of knowledge. That darn snake and his deception. Lucky for me Ireland has no snakes due to St. Patrick driving them out years ago! And thankfully Ireland has amazing apples and hence an endless supply of recipes to enjoy.
Since porridge is a breakfast staple in Ireland due to the cold damp weather, I have combined the two for a gorgeous treat. I often serve these oatmeal baked apples at brunches (my fav meal of the day) as it is pretty impressive to have the food you eat come served in one of the ingredients! And I've made this recipe gluten and dairy free (though regular milk could be used) just to be giving for those who are dealing with certain food sensitivities.
And speaking of giving, my favorite book of all time is "The Giving Tree" by Shel Silverstein. It is actually an apple tree featured in the book, so hopefully this positive spin on the infamous fruit will turn the tide of its reputation. If you haven't read the book, please do! It could change your outlook on life!  It is usually in the children's book section, though should be in the adult section as well.
My fabulous husband of eight glorious years kindly refers to me as a human giving tree. Like the central character in the book, I too take pleasure in giving to others. In fact, I don't like to shop or buy anything for myself. My closet can attest to that! I'm still stuck in the 80s! But truthfully, my greatest joy in life is when I buy, make, bake, or create something for someone else. Simply to see the happiness on their faces makes my heart sing.
So try this yourself and you will be amazed at how much more lasting pleasure you feel when you make someone else's day with a surprise treat. Trust me you will NOT experience slinking back to the department store returns desk because of buyers remorse with those expensive designer high heeled shoes. When you give to another, which is an act of love, you will reap benefits too numerous to count. Why not try it out by making these healthy baked apples and share one with your family, friend, co-worker or neighbor!
Cinnamon Oatmeal Baked Apple
Serves 4-6
4-6 Large Apples, local variety
2 cups oats
1 tsp baking powder
½ tsp salt
½ tsp cinnamon
¼ tsp nutmeg
1 cup plus 2 Tbsp soy or almond milk
½ cup applesauce
¼ cup maple syrup
½ tsp vanilla extract
1 Tbsp melted coconut oil
¼ cup pecans, chopped
1 Tbsp Brown Sugar
Preheat oven to 180 C/350 F/gas 4.
In a medium bowl, stir together the oats, baking powder, salt, cinnamon, and nutmeg. In another medium bowl whisk together the milk, applesauce, maple syrup, vanilla and coconut oil.
Cut top ½ inch off each apple. Use a melon baller or a spoon to carefully scoop out all of the apple's flesh and core, leaving ¼ inch rim. Add the scoops of flesh from two of the apples (without the seeds) to the wet ingredients. Stir the oat mixture into the wet ingredients. Spoon into the apple "bowls" right up to the top. Sprinkle with the pecans and sugar and bake in a baking dish for 30 mins.
Giving you love,
YDP