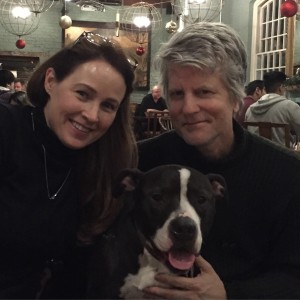 A very Merry Christmas to all of you! We are having our first Christmas in London.  It is very festive around here.  And we are blessed that my son and daughter in law have flown all the way from Los Angeles to spend it with us.  They came to stay with us in Dublin for Christmas time 2010. That was during the infamous winter where we actually had a white Christmas in Ireland because of all the snow! Aw memories!
Some people look back and remember a "favorite" Christmas celebration and say, "such and such was the best one ever." Even my Hubby says that his favorite Christmas of all time was when we stayed at Darina Allen's cottage (called The Rocket House) overlooking Ballycotton Bay in Co. Cork (see video below).  For me, I don't have a favorite, because for one reason or another, each has its own important significance in my life.  Of course I have fond memories of the Christmases when my kids were little with the fun of Santa and all.  It was a tradition to have their picture with Santa.  In fact I still took them to have their picture taken when they were teenagers!  They were very good to keep humoring me with the family "tradish"!  My daughter is keeping it alive by taking my granddaughters for their visit as well. I just wish they could be here with us for Christmas too.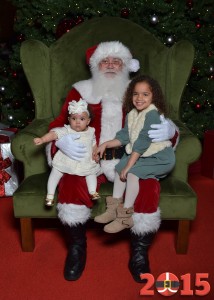 I even cherish the Christmases I had as a youngster where we were destitute and had nothing, because they were still memorable.  One year as a young teenager I had saved all my money from babysitting jobs and bought gifts for each family member and eagerly put them under the tree weeks before the actual day.  My mom took it upon herself to unwrap each present one night while were were all asleep and decided they were frivolous gifts.  She said I had to take them back and get them something else more practical that they needed.  Which was a little challenging since I had purchased them at a swap meet.  I was disappointed at the time, but I realized that Christmas isn't about the gifts, it is about the intention.
Whatever your tradition, or whether you have a favorite Christmas or not, I just want to take this opportunity to wish you a Merry Christmas!  Enjoy your loved ones and of course I hope you get to savor some good food. Try to have the openness of an innocent child this holiday. It so precious and indeed positive to look at the world from their vantage point!
Joy to the World with LOVE,
YDP