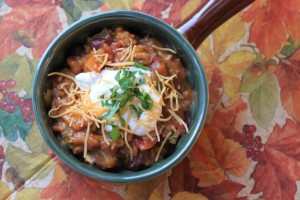 Just because the holidays are over doesn't mean we can't still enjoy some tasty food with pumpkin as a key ingredient. I have shared several recipes with you here, here, here, here, here and here, which might indicate an appreciation of my fav squash.  I was reminded of the love affair Americans have with the orange gourd when I roamed the aisles of Costco on our last Foodie Fieldtrip Friday. Just to mention a few, I saw pumpkin granola, pumpkin bread and pumpkin soup.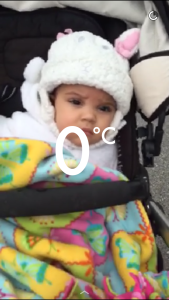 And since it is pretty darn cold here (0 celcius/32 F) the later sounds pretty darn good!  My daughter is known to whip up a batch of her famous turkey pumpkin chili, which is even better than soup.  Hearty, filling and since it is made with ground turkey, it's light, low in fat and super high in protein (perfect for all of you with New Year, New You resolutions).  But since she is up to her ears at the moment with the babies and getting a masters degree, and since I was in town visiting, I decided put this together real quick like!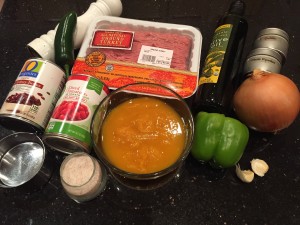 Ingredients: 
2 tablespoons extra-virgin olive oil
1 small yellow onion, chopped, chopped
1 green bell pepper, cored, seeded and chopped
1 jalapeño, seeded and finely chopped
2 cloves garlic, finely chopped
1 pound ground white or dark meat turkey
1 (14.5-ounce) can diced tomatoes, with their liquid
1 (15-ounce) can pumpkin purée or fresh pumpkin roasted and pureed
1 cup water or stock
1 tablespoon chili powder (I only put in 1 tsp to make it kid friendly)
1 teaspoon ground cumin
1/2 teaspoon salt
Ground black pepper, to taste
1 (15-ounce) can kidney beans, rinsed and drained
Preparation
Heat oil in a large pot over medium high heat. Add onion, bell pepper, jalapeño and garlic and cook, stirring frequently, until tender, about 5 minutes. Add turkey and cook until browned. Add tomatoes, pumpkin, water, chili powder, cumin, salt and pepper and bring to a boil. Reduce heat to medium low and add beans. Cover and simmer, stirring occasionally, for 30 minutes more. Ladle chili into bowls and serve.
This is a great meal to prepare in advance and even tastes better the next day as the flavors have time to marinate. And though it is super easy to make, if you are having guests they're likely to think you spent hours slaving away over a hot stove!  You can use canned pumpkin, which is usually available in the supermarket, or you can roast off a fresh pumpkin (or any another type of squash) and puree it in a food processor.  In fact, my daughter had some pumpkin puree she had made and then froze. A quick defrost and we were ready to rock and roll.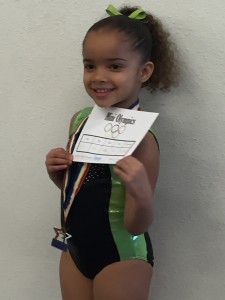 It was fortuitous that I made the Turkey Pumpkin Chili early in the day. My granddaughter Harper has gymnastics on Mondays after school. By the time we got home from that we were both starved and ready to eat.  I worked up an appetite just watching her navigate the balance beam and uneven bars!  So this chili was a blessing!  I guess we weren't the only ones in the family having some chili. My daughter in law also made some Turkey Chili (sans pumpkin)  and posted it to her blog!  All in the Chili Fam for winter warmer meals!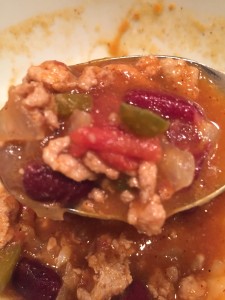 Warm and Toasty Love,
YDP