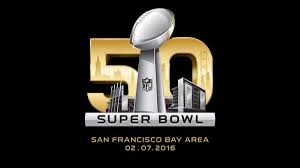 The Super Bowl is 50 years old, which is hard to believe.  In fact I am actually one year older than the U.S. Football Championship! Yikes!  But since I am a sports fan, and I love to cook and eat (both essential aspects of viewing the most watched sporting event in the world) I figured I needed to honor this special day. And what better way to do so, than with a recipe. This isn't just any recipe, this is a slow cooker recipe. Often known as Crock Pot Cooking, it is the perfect way to make a meal since you just put in the ingredients and let them do their thing. Leaving you more time to watch the game (or match if you are from across the pond) and visit your family and friends.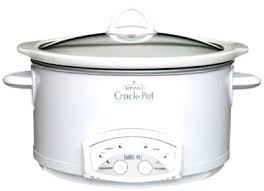 I actually don't have a slow cooker at home in London. I had one for years when I lived in the States, but when we were moving to Dublin 8 years ago I gave it away. Since the electrical wattage is different I thought I would get a slow cooker over there. But I haven't done that yet. Anyway, being with my family here in America for a visit I have been reunited with the awesome way of cooking. It really gives food a chance to ease into itself releasing flavors generously and retaining the moisture. My daughter recommended a recipe for ribs, which she makes for her family. I gave it a go last week and did a snapchat tutorial (username: blissbakery) unfortunately the 24 hour post is long gone. But I took a few pics that will hopefully whet your appetite. Trust me, if you are a meat eater, this will become your new go-to recipe!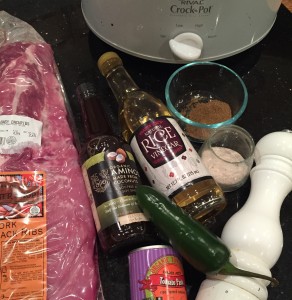 5-SPICE SLOW-COOKER PORK RIBS
Prep 2 min. | Cook 6-12 hours in slow cooker |
INGREDIENTS:
3-4 pounds baby back or St. Louis pork ribs
salt and ground black pepper
2 teaspoons Chinese five-spice powder
3/4 teaspoon coarse (granulated) garlic powder
1 fresh jalapeño, cut into rings
2 tablespoons rice vinegar
2 tablespoons coconut aminos or homemade substitute
1 tablespoon tomato paste
DIRECTIONS:
Cut the ribs into pieces that will fit standing up in the slow cooker. Lay the ribs on a cutting board and sprinkle generously with salt and pepper. In a small bowl, mix the Chinese five- spice and garlic powder together, then massage onto the meat to coat the ribs.
Toss the jalapeño rings into the bottom of the slow cooker, and add the rice vinegar, coconut aminos, and tomato paste. Stir until the tomato paste is combined with the other liquids. Add the ribs, standing up so they're not lying in the liquid – or use a roasting rack inside the cooker so the ribs are not lying on the bottom – cover, and cook 6 hours on high or 8-10 hours on low.
When the ribs are fall-apart tender, remove them from the cooker. Pour the liquid into a heat-proof container and refrigerate until the fat separates from the juices. Remove the fat and bring the remaining liquid to a boil, then simmer for a few minutes. Use as a dipping/drizzle sauce for the meat.
(recipe from Mel Joulwan)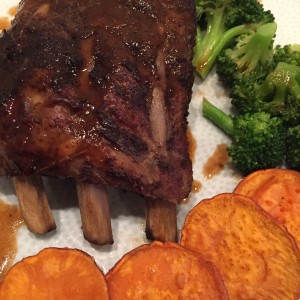 I love the Super Bowl and enjoy every aspect of it. And since I had the pleasure to be included in two Super Bowl halftime shows, feel even more invested. One of which was with James Brown and I shared the story here on the blog. Another halftime involvement came back in 1994 in Atlanta Georgia. It was a country music theme and the acts were Travis Tritt and The Judds. But my role was to walk arm and arm on to the center of the field with Hall of Fame Quarterback Joe Namath. Tough job! Haha! What a treat that was though. He was lovely guy and still in great shape even though his NY Jets "Broadway Joe" moniker had long since expired.
But my best Super Bowl experience was the opportunity to star in a famous sixty second McDonald's commercial that premiered during the game. Advertisements shown during the Super Bowl are the most expensive air time sold on television. And it is every actor's dream to have one play during the game. Most of the time, people tune out or switch stations during commercials. But not during the Super Bowl. In fact, some people only watch the game to see the commercials. And media outlets are swiftly measuring and ranking which commercials were the best.
The McDonald's commercial that I was honored to be in (I played a McDonald's counter girl) went on to win a Clio Award (the equivalent to the Oscar's but awarded for the ad agency's work). The premise is about an elderly man coming out of retirement to work at McDonald's. While his friends are going fishing, he is getting a reassuring hug from his wife who tells him he is gonna be great. And by the end of the commercial (most commercials are 30 seconds and this story unfolded in a 60 second advert) he comes home to tell his wife, "I don't know how they got along without me."  Tears in the eyes guys!  This was when McDonalds was opening up employment to seniors and those with disabilities.  The man who played the role was a retired bee keeper from Oregon named Lowell.  He won the role after a nationwide casting search.  So adorable!  And the director, Rob Lieberman, (who later filmed the Jif peanut butter commercial I was in) is a well respected director of film and television besides directing numerous memorable commercials.
At one stage, McDonald's did sell ribs, called "McRibs" and though the recipe here is nothing like them, I couldn't help call them that because of my wonderful Super Bowl/McDonalds' connection. You can call them what you want, but trust me, you'll be smakin' your lips when you taste them!
Happy 50th Super Bowl!
Love,
YDP