It's Wednesday, my fav day of the week, yippee!  It is also the last day before I say goodbye to America and my daughter and family. My least fav day of my life! Whenever I have been unable to do a Woman Crush Wednesday due to travel and not having a kitchen I post a recap of several of the most recent recipients. And though tomorrow I will have a kitchen, my daughter's which she's kindly let me use these past two weeks, I decided to post a recap. Yep, I am gonna take the day to enjoy their company, pack my things and wipe some tears. However, I'm going to post a roundup of the last nine fabulous foodie females that have received the love from me on my weekly episodes. And they have provided fantastic recipes that we have all enjoyed!  I'll be back next week with another installment of this awesome celebration of gorgeous gourmet gals out there setting the culinary world on fire!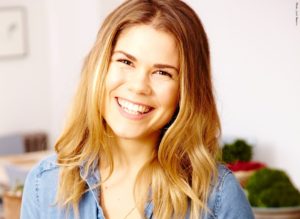 Madeleine Shaw is a not only a chef but also a breath of fresh air. She glows for a reason as she cooks delicious food that is also good for your insides. It isn't a surprise that this Londoner (who made the conversion to a healthier lifestyle while living abroad in Australia) has a successful blog and other popular social media. But her best selling cookbooks speak for themselves. And they say, "go ahead and lick my pages" because each recipe is that good! I made two of her recipes, her "Life Changing" Spicy Tomato Soup and her Spinach Bread, for my Snapchat cooking tutorial on the day (my username is blissbakery).  You can make them yourself if you click here for the recipe and story about her.
I had the absolute best time recreating Irish chef Sharon Hearne Smith's totally mouth watering no bake Chocolate Date and Peanut Butter Bars. In fact if you click here for the story and recipe and choose not to make them, I think I might have to make them for you, but will probably eat the whole batch myself!  They are very simple and yet impressive at the same time.  And Sharon herself is actually beyond impressive. She is so genuine, sweet and quite humble about her culinary prowess. I love her whole retro vibe and even tried the look out when I recreated her recipe live for the Snapchat tutorial. It made me appreciate her even more! I'm used to my comfy chefs clothes yet her effortless style just makes me love her even more.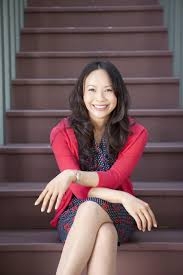 Ching He Huang is one of the most knowledgable chefs on Asian cuisine. Born in Taiwan but now makes London her home, this powerhouse has written numerous successful cookery books and is a household name in the U.K. due to her television appearances. She a wonderful person and involved in so many charitable causes. I recreated her Shredded Duck Lettuce Wraps which my hubby devoured in no time. I must make them again soon, just thinking about them makes me hungry. If you too want to be transported to Asia through your palate, click here for the recipe and the story about this amazing chef!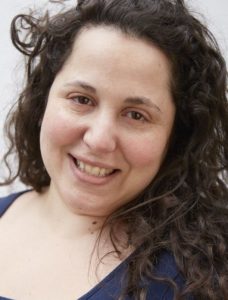 Sarit Packer is one half of the founding team of the London restaurant Honey and Co. But since my series is about crushing on the women, her lovely husband Itamar will have to bask in the glow of his gorgeous wife and fantastic chef. I visited their restaurant twice now and can hardly wait to go again. They are expanding and the cookbooks keep rolling in too. The success is so well deserved and I'm delighted that Middle Eastern cuisine is gaining mainstream popularity due in part to Sarit's fabulous recipes. And one of my all time favs is her Pomegranate Molasses Chicken. Click here to check out the deliciousness and learn more about this inspirational woman!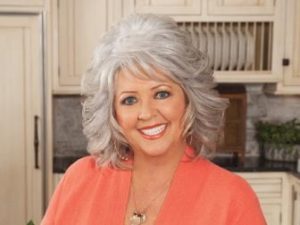 I just love Paula Deen. A true Southern Belle who is shares her family and her recipes generously. I baked her scrumptious Hummingbird Cake recipe, which you can click here if you'd like to give it a go yourself. It really is a showstopper dessert that is a proud centerpiece at any event. I had the pleasure of visiting Paula's restaurant in Savannah, Georgia and with a line around the block, along with her best selling books and television shows, this woman is a real role model for women achieving their dreams. Especially since she hasn't had the easiest time of things in life. But that's why I love her as she tries her best to carry on and certainly cooking is one way (of which I can relate) that healing can be attained.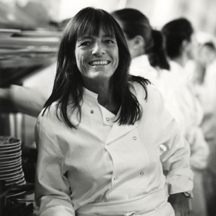 New York born chef Ruth Rodgers has lived in the U.K. for many years and is one of the founders of the Michelin Star restaurant River Cafe. Hubby and I enjoyed a fabulous meal there a few years ago and I can agree this place deserves all the accolades. And the number of chefs that have worked there and gone on to their own success is astounding. In large part due to Ruth's skills in the kitchen and management. It's no wonder she was awarded the MBE from Queen Elizabeth II in 2010. For my Snapchat cooking tutorial I made Ruth's outstanding Pasta with Asparagus and Herbs. Click here if you'd like to recreate this dish or just read about the amazing achievements of this most worthy WCW honoree.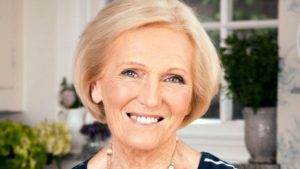 Mary Berry is a British national treasure. She has done more for home cooking than most anyone else. Her recipes are easy to recreate yet are still very impressive. In her 81 years old she has written over 70 cook books besides numerous television shows. Of course the most popular of late is the Great British Bake Off. So with that show in full swing on television this season I decided to make one of her desserts. Though funny enough when I saw her at the BBC Good Food Show she actually demonstrated a savory dish. But since I love Banoffi Pie, I recreated her recipe and was so glad I did. It is so delicious! Please click here and give it a go yourself. You'll be happy you did! We owe Mary Berry a debt of gratitude for her contribution to the culinary world.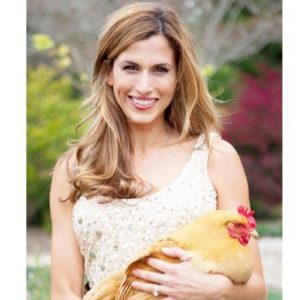 Marina Delio is the author of the popular blog The Yummy Mummy Kitchen and recipe book of the same name. Her food is as beautiful as she is. And it is delicious too. I recreated her Protein Nice Cream Pies which are dairy, gluten and sugar free and they were a big hit here at my daughter's house with my granddaughter. Harper is dairy free so finding treats for her can be a challenge. In fact it was my daughter who told me about Marina as she knew  of her from when she and my son in law lived in Santa Barbara where Marina lives. If you'd like to try some healthy recipes yet still want to feel like you're splurging, then click here!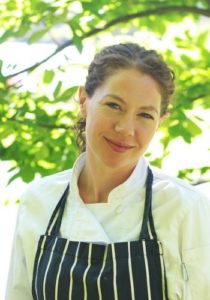 Cliodhna Prednergast was my most recent Woman Crush Wednesday. If you missed my Snapchat cooking tutorial last week then you missed a fabulous recipe for Orange Cranberry Cookies. You also missed the usual bad singing and dancing I do when I am doing my love fest for the chefs. But I am sure you aren't sorry about skipping that. But you can still click here to read my love story to Cliodhna, get the recipe and also learn more about this inspirational woman. She is not only a chef, but also the creator of the Lens and Larder workshops (along with another WCW recipient Imen McDonnell). Cliodhna is also the founder of Breaking Eggs a blog and video series to help teach children to cook.
So there you have it, a full recap of the last nine Woman Crush Wednesday chefs! If you'd like a recap of the previous ones you can click here, here, here, here,  and here.  Forty four amazing human beings who just so happen to be women working in the world of food. But I am sure even if they were in another industry, they'd be shining lights. They are all creative, hard working and inspiring. And thanks for all your support of this fun and educational weekly segment. Hope to see you back next week. I've already got the honoree, recipe and of course the infamous songs all lined up for the Snapchat tutorial and also a post for this blog.
Girl Power and Love,
YDP