As part of the #30daysofgratitude Snapchallenge, I shared my appreciation for books.  I adore going to libraries and antique bookshops. I am a collector of all kinds of books. I love fiction, non-fiction, quote books, coffee table books, children's books and of course cookery books. I posted a list of some of my fav fiction and non fiction books on Snapchat (my username is blissbakery). So I thought I would share that list here, with a few additions as well!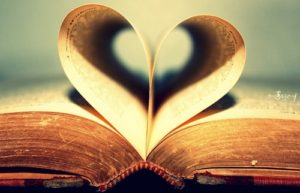 I am by no means a book blogger, but I do love to follow some great ones. While I love to read, sometimes with my schedule my time for reading can be limited. And I still haven't gotten into the habit of audio books. So it is fun to live vicariously through these lovely ladies and hear their critiques of some of the latest good reads. Sharon Leavy, Trish Hartigan and Claire Kane all do a great job of devouring a book and sharing their thoughts with very clean and concise summaries.
Below is my list and a  little description. I am including links to be helpful but by no means am I getting any compensation. This list is just my own peak into my literary loves!
1.Purpose Driven Life– This is the book that keeps on giving.  I read it back in 2002 when it was first published and have purchased umpteen copies to give away to family, friends, and even strangers. While it is categorized as a self help or religious book, don't let that put you off. I have given it to atheist who have loved it. Because in this book, Rick Warren spells it out pretty succinctly: What on earth am I here for?  It's no surprise this book is the #2 best selling non fiction book in history.
2. The Power of Now– I love this book and it's simple premise.  We only have this moment in time, surrender to the present.  While I agree with Eckhart Tolle, I also feel as humans we are blessed with an awesome built in mechanism called time travel.  Because sometimes the "Now" can be pretty awful.  How we get through it is by letting our mind travel to the future in hopes of a better situation.  Or for that matter a trip to the past to savor a time that was good to fill us up with something warm and comforting.  As much as I love this book and indeed recommend it, I do think one needs to absorb it with their own sensibilities.
3. The Last Lecture– This book came out after the Youtube viral sensation of a lecture given by Randy Pausch.  A college professor was asked to give a theoretical last lecture to his students.  Only in reality this was his last.  And since it was filmed and put on the internet it became an instant inspirational news story.  A good looking young man with a wife and kids who seemed healthy, how could it be?  But this book is so riveting as the author shares how grateful he is for his life, including what he and his family are facing. So inspiring!
4. Tuesdays With Morrie– Another inspiring read!  I  love this book and yes it made me cry. But even though it is a sad story it is also uplifting.  Written by sports journalist Mitch Ablom about his relationship with a former professor who is diagnosed with a debilitatiting disease, it isn't sentimental or sappy.  But it made me appreciate my life even more!  It was made into a film but I refused to see it as I didn't want it to tarnish the wonderful pictures I had in my head of Morrie and his devoted student!
5. The Four Agreements– I read this book a couple of years after my divorce which is probably why the agreement that resonated with me the most was "be impeccable with your word". There had been a theme in my life of key people not adhering to that one, such as my mom telling me she was putting all my earnings from my acting into an account, when she was actually spending it on her drug habit.  But my life is in a different place now and I'd like to go back  and re-read it. It is a pretty short book, but packed with lots of wisdom!
6. Quiet– The book I read to gain insight into the introvert's world (think my Hubby's) actually made me re-evaluate my own extroveredt notion.  I learned that I am classified as an ambi-vert!  I loved the insights Susan Cain shared and her Ted Talk on the same topic was riveting. I have total respect for her as it must have been so difficult to do, compared to writing the book which was ideal for an introvert. This is a quick but informative read and will make you re-think our society's glamorization of the extroverted personality!
7. The Five Love Languages– You've heard me go on and on about this book, one of my all time favs.  Dr. Gary Chapman helps make the notion of LOVE tangible as it is broken down into five "languages".  He encourages us to learn what language we speak and also identify the language of those around us to improve our relationships.  I love this book so much that I gave one away in a competition random draw.
8. Marley and Me– A man and his dog. Being a dog owner myself the story of man's best friend never gets old. This autobiographical book had me laughing and crying.  In fact I devoured it, finishing it in one day.  When hubby came home from work and heard me in the living room sobbing he came running in thinking the worst.  But that is the power of a good book.  It actually came out of a long running newspaper column that chronicled the life of Marley.  Note to self, I shouldn't have seen the film adaptation. It was a total cringefest!
9. The Alchemist– A wonderful fable of the journey of life. Reading this book created an alchemy in my soul.  I love this book and highly recommend it to anyone searching for their destiny.
10. Life of Pi– A powerful book about overcoming adversity and the strength one has to survive. I loved this book and was riveted to every page. So many quotable lines and my mind really visualized the entire story. I saw the film adapatation and though it was lovely it still didn't match the illusions in my head that were placed there by the amazing storytelling.
11. Catcher in the Rye– A book on almost every syllabus in English Literature classes in the U.S. And there is a reason why. Because it is well written, it is haunting and it is a representation of a time and place in American history. Plus Holden Caulfield is a character like no other!
12.  To Kill a Mockingbird– Another perfectly written American story whose themes of racism still resonate today. And one book which was made into a film that is as good as the book. That almost never happens!
13.  The Color Purple– One of the most powerful books I've ever read. And it was also the most personal. Not just because of the subject matter, but because my dear friend Quincy Jones produced the film adaptation. He asked me to read the book and make notes for him. Notes of scenes, dialogue and emotional through lines that I felt were necessary to be include in the screenplay. I was so honored and appreciative that he would ask me to participate. And my copy of the book is so tattered from all the times I read through and made my notes. I'll always cherish it.
14. For One More Day– This book, written by Tuesday's With Morrie author Mitch Ablom, was a touching story that I found very relatable.  A son spends one more day with his mother and the relationship takes on a new light.   I passed it along to my son after I read it and he even said it reminded him of us.  It touches on themes of regret and forgiveness and highlights the fact that things aren't always what they seem.
I hope you enjoy some of these books. And let me know what your favs are. I had a hard time listing only 14!  I will defo have to post more another time. But the next list of books will be my top cookery books!  Stay tuned. Until then happy reading….
Literary LOVE,
YDP