As I won't be doing a Woman Crush Wednesday episode this week, I thought it would be a good time to do a recap.  There have been eleven WCW honorees since the last recap.  That makes a total of 55 fabulous weeks of the lady chefs getting some love and taking center stage on the blog.  I also re-create one of their recipes live on my Snapchat channel (username: blissbakery).  While those of you who watch will be spared the bad singing and dancing  (my doggie Stella is delighted about that) you might want to have a look at what other culinary creations have been happening thanks to some of my fav female foodies here, here, here, here, and here. I get asked from time to time why I spend so much effort on this Woman Crush Wednesday series.  I usually answer with one word: LOVE!  But to elaborate a bit more, it is an opportunity to give these gorgeous gourmet gals a chance to shine on their own.  It is no secret that the culinary world is male dominated, and flying the "girl power" flag can do no harm, only help!
I also show that even though I am a chef myself, making one of their recipes for the first time isn't hard. Often people see a photo of a completed dish and think "I won't be able to make that" or they get daunted by certain ingredients.  When I make it, I taste it live on Snapchat, so people get immediate feedback about each recipe.  Speaking of which, let's see what these past eleven have been like shall we….
Ayesha Curry is a dual American and Canadian citizen and is flying high on the success of her inaugural cookbook.  This mom of two little girls and wife of one famous basketball player is famous in her own right.  Besides praise for her popular blog, this non apologetic Christian woman is looked up to by many as a role model.  And she can sure cook up a delicious Roasted Brown Sugar Chicken.  I made her tasty coconut rice to go along side and it was mouthwatering people!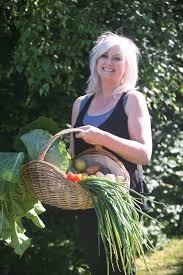 Fiona Dillon is an Irish chef and writer.  She is also the creator of the Freddy Buttons children's book series.   I love these whimsical books, and each one has a delicious recipe to make with the kids in the house.  And since we have no little ones here, I was a big kid making her Mahatma Muffins.  Super easy and healthy little egg treats.  Like a quiche minus the crust.  Hubby loved them too and they were handy to eat while we were on the road exploring the country side of  England.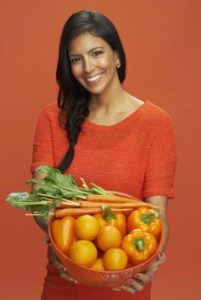 Vani Hari is also known as The Food Babe.  She has single handedly formed an army of followers across America to combat the rages of processed food makers.  But her efforts are working and big brands are listening.  Vani just became a mommy and her passion for getting good food available for all is a goal on her horizon.  But she still likes the bit of treats every now and again.  So I had to give her Chocolate Goji Sea Salt Drops a try and boy am I happy I did!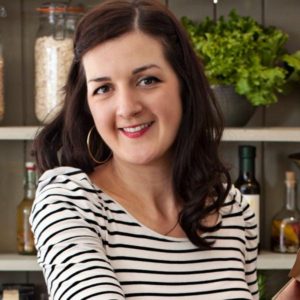 Lilly Higgins is a Ballymaloe trained chef like myself.  While we have never met I feel as though we have.  She is so warm and lovely on her social media and her food reflects her vibe.  Easy, comforting and satisfying.  Growing up in a big family in County Cork, Ireland, they would have likely avoided wasting food.  So I loved making her Turkey and Sage Cakes.  Scrumptious and an economical way to use up some Christmas leftovers.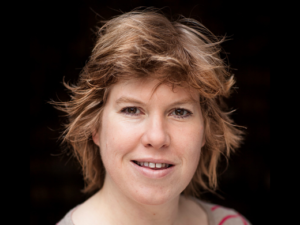 Allegra McEvedy is a force to be reckoned with in the food world. Besides being an incredible chef and cookbook writer, she is a restauranteur.  She was one of the founders of the LEON chain. Healthy fast food might not seem possible, but I've been to several of their locations here in London and it is awesome. She is a great role model for her daughter and a wonderful inspiration to any chef for her innovative food.  I made her Beet and Brambly Soup a perfect winter tonic!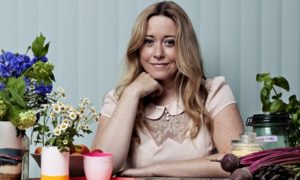 Anna Jones is a British chef, food writer and stylist. While working for many other well known chefs and brands, it's her own cookbooks that stand out from the crowd.  She uses real ingredients but always with a modern twist.  Like the Kale, Tomato and Lemon Zest One Pot Spaghetti I made for her WCW cooking tutorial.  Not only did Hubby love this dish, but he was in awe because the kitchen sink wasn't stacked to the brim like usual. Trust me, this will be your new "go to" recipe!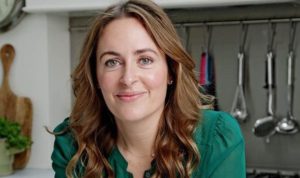 Amelia Freer may be London's nutritionist to the stars, but she's anyone and everyone's point person for "Nourish and Glow".  In a series of books with this as the core of the title, she shares simple and nourishing recipes to achieve a happier body.  It isn't about weight it is about using food to heal.  I love her informational blog and really loved  her Chewy Chocolate Almond and Cranberry Brownies recipe I made.  I didn't feel deprived one bit!  For a sweet tooth fiend like me that says a lot.  But one look at the former assistant to Prince Charles and you just want the glow she's got!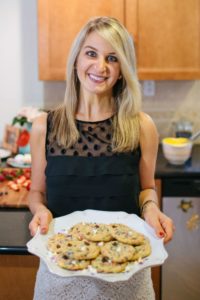 Sally McKenney has one of America's most popular blogs called Sally's Baking Addiction.  And with several cookery books out as well, it is astounding what she can do in the kitchen.  But since Snickerdoodles are my Hubby's fav cookie, I decided to try Sally's version. And they were a big hit!  She is so bubbly and a true sweetheart.  As well her jump from weekend baker to now making this her life's work is a great success story!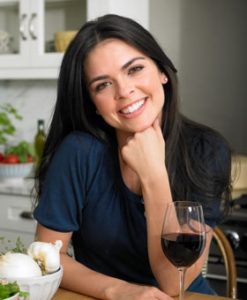 Katie Lee is known across America as one of the stars of the popular show The Kitchen.  With three cookery books and one novel topping the best seller charts, she is making waves in the culinary world.  And speaking of waves, she is an avid surfer!  But it is her famous Hamptons, New York dinner parties entertaining her celeb friends that makes people drool.  I made her super amazing Vegetable Soup.  I was in the middle of a week long series on here called Soup Scentral and this was defo the star, just like Katie!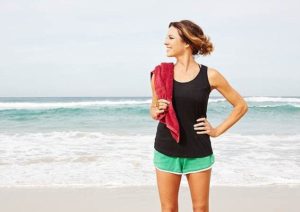 Sarah Wilson from Australia has done what few are able to do.  She quit sugar for good.  And as a writer she chronicled it, which became such a sensation she now has a numerous follow ups to I Quit Sugar.  Sarah's recipes are so sensational you don't even miss the sugar.  And they are totally outside the box, such as the Bacon and Eggs Savory Porridge I made.  I must admit I was actually a bit scared that for the first time I might have chosen a recipe that I wouldn't like. As I said since I do the tasting live, I would have to be totally honest.  But guess what?  I loved it!  Oh yea, I'll be trying more of her savory porridges that is for sure!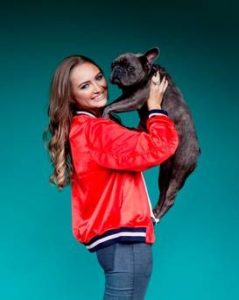 Indy Power is a powerhouse from Dublin, Ireland with a popular blog called The Little Green Spoon and her first cookery book is out now.  She is a self taught sensation from cooking to food photography.  But that is no surprise since she majored in business at Trinity College.  She is one smart cookie, or shall I say Paddy!  Speaking of which, I made her incredible Peppermint Patties which are sugar, dairy and gluten free. But they aren't free of deliciousness.  OMG I could have eaten the whole tray they are so good!  I am looking forward to cooking my way through her cookbook. She is the youngest of all the Woman Crush Wednesday chefs I have featured.  I'm sure there will be many more cookbooks in her future!
Alright folks, hope you find as much inspiration from these chefs as I do. They are sharing their cooking talents each in their own way. They aren't competing with each other because the reality is the only competition we have is with ourselves. To be our own best version. And that is why I treasure this day, to share the LOVE and gratitude for my WCW.  They are great examples of what it is like to be a woman of passion who has succeeded in a field that hasn't always welcomed them but they have done it anyway.  Well done!  Keep up the good work!
With LOVE and admiration,
YDP