Happy Easter!  Or as we jokingly call it "Happy-ster".  That's because  after moving to Ireland we called Hubby's mom on Skype to wish her a Happy Easter.  However, with the poor connection all she could hear was  Happy –ster!  Since we will hopefully be climbing Croagh Patrick this weekend I am sure that at the top of the Holy Mountain in the West of Ireland, it's likely we won't have the best connection either. So unless you hear from me, this will be your official holiday greeting!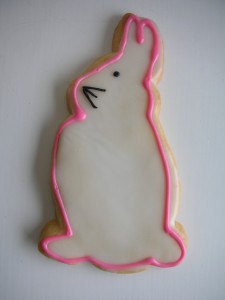 Last year at this time I shared a recipe for Holy Than Thou Cookies! They always get a good response, so you can check the link if you'd like to have a peek. Otherwise the same dough can be used to make lovely Easter bunnies or Spring designs like baby chicks or eggs. And if you really want a treat check out the Chocolate Easter Cupcakes I posted the other day or my famous Carrot Cake Cupcakes.  Either way I hope you have a very fun Easter weekend.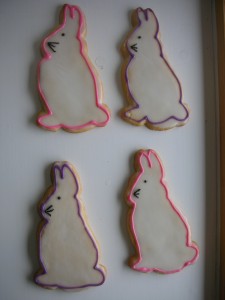 I also wanted to take this chance to share a video Hubby made for me back in 2014. I was manager of a gourmet fresh food store in Ireland and with the "Happy" video phenomenon of Pharrell Williams around Easter that year I thought it would be fun to do one at work. And Hubby was kind enough to film and edit it.  In any event, if you want a laugh, or even a peek at my "pain au raisin" dance check it out!
Happy LOVE,
YDP