Here we are on the last day of 2017.  I couldn't let this opportunity pass without wishing you a Happy New Year and sharing a post.   I've always felt that it's a good thing to honor the past year before moving on to the next.  Whether it is savoring the memories and reflecting on all the good that's happened or finding ways to learn from the pain and struggles.  There are a myriad of ways to do that, but I decided when I first started this blog to focus on a different perspective each year.  On New Year's Eve in 2015 I focused on lasting words, and in 2016 on lasting images.  I've chosen to call this end of the year reflection "Lasting Sounds".
There is no denying this year has been a tough one for me on so many levels.  But a constant source of joy has been my Woman Crush Wednesday series. Through this blog and posts on social media (including my live cooking tutorial on my snapchat account…username blissbakery) I have showered female chefs with love while recreating their recipes.  And it all happens with a revolving soundtrack of music, and of course includes my bad singing and dancing. But who cares, I've never claimed to be musical, but I do enjoy music so much!  Here are a few clips if you haven't had a chance to catch my Snapchat stories (here, here, here).  The lasting sounds of these cooking tutorials will forever be imprinted on my heart as is the love for these amazing chefs I honor each week.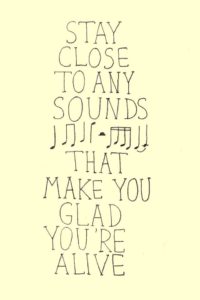 I've been a fan of Irish television and radio host Marty Whelan ever since we moved to Dublin in 2008.  However in February of this year I finally got to meet my one and only Man Crush Monday in person (which I wrote about on here). To hear the sound of his voice while sitting in front of him was a dream come true.  He is so lovely and nice and joyful.  When you hear the sound of his voice you can't help but smile!
This year saw Yankee Doodle Paddy blog hosting a Guest Blogger Series for the month of February.  I posted a recap on here if you'd like to read it.  Thirty-three folks from all over the globe each shared a story about LOVE.  Why it's a lasting sound memory is that each day after I published the blog posts I also went on my Snapchat (username blissbakery) and introduced the guest blogger's post with an appropriate song.  As I've mentioned music is one of my favorite things in life, so it was fun to share their writing with the sounds of music!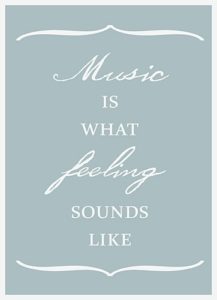 My granddaughters Harper and Hope mean the world to me.  Nothing tickles my heart more than to hear the sound of their laughter.  I got a good amount of it in 2017.  Trips to the USA to see them and FaceTime sessions helped keep my heart filled with their love.  When I am with them I like to call it a "playcation" because it is better than a spa session. Barbies, books, knock knock jokes, tickles, board games, you name it, it is pure bliss!  I hope to get more of that in the new year.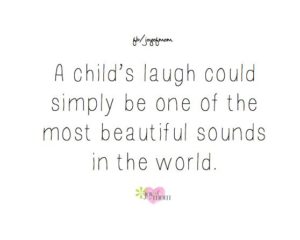 Climbing Croagh Patrick in Ireland was a bucket list destination for many years.  Once we ticked it off the list at Easter this year (click here if you'd like to read about it)  I put it on the list again. I'd love to go back. Our pretty Pitbull Stella even made the trek with us. And it was the sound of my own voice saying "must keep moving" along with many prayers that kept me going!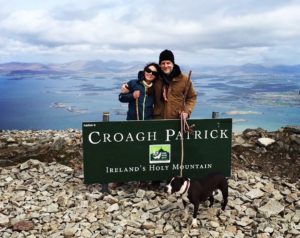 Hubby had work in Paris in April and I got to tag along. We were there for more than a week and it was the longest I had spent in the City of LOVE!  While I only took one year of French  in high school I've always been fascinated with the sound of the glorious language. I traversed Paris everyday soaking in the scenery but mainly it was just an excuse to hear that accent!  I wrote several posts about our time which you can read here and here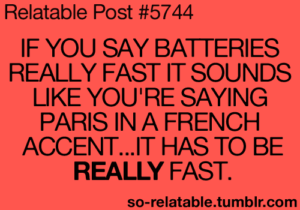 You likely know by now how much I love LOVE!  I try to infuse it into everything I do.  In May I had the pleasure of taking an up-cycled furniture workshop at Kyle Lane, in Clonmel, Ireland. I wrote a whole blog post about it (click here) and shared the gorgeous chair I enjoyed making.  But the sound I remember most was the sound of one of my all time fav songs playing in the background to help get me in the loving mood!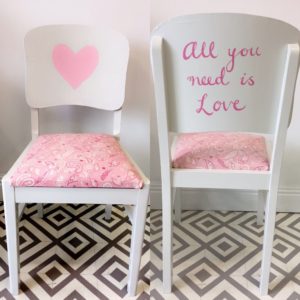 As a former NYC resident, I must say it was fun to return as a tourist. Such a fabulous city with so many things to do. It is always in motion.  Never silent, hence the accuracy of the  song lyrics "the city that never sleeps".  Hubby had work in New York in June and it fell over our 10th anniversary.  So that we weren't apart on our special day, I decided to join him.  And with it the lasting sounds of constant noise; cars, buses, subways, people, horns honking, sirens squealing.  That cacophony of sounds is strangely comforting while also energizing.  I just LOVE it!  I shared a post about my trip on here and it is worth a read if you plan on visiting there.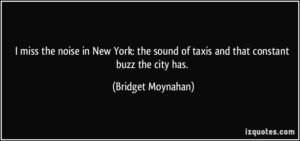 Having lived in Los Angeles for most of my life I got accustomed to hearing the sound of the waves lapping the shores of Santa Monica Beach, Venice, Malibu, Newport Beach or any number of Southern California spots I used to frequent.  I didn't realize how much I missed it until I took a Foodie Fieldtrip Friday to Brighton Beach this summer (click here to read).   It is only an hour train ride from London.  It was so fun to sit on the seashore and listen to those same waves crashing. The only difference is in LA I'd likely have in my hands an energy bar and dairy free smoothie and see nothing but tanned, fit, bikini clad gals . In Brighton I  enjoyed the sounds while eating a freshly made decadent fish and chips basket and ice cream cone in hand while shooing away the hungry seagulls!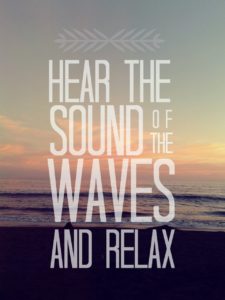 The end of August saw a massive treat for Hubby and yours truly, the Venice Film Festival! Hubby was asked to be a juror once again and we gorged on amazing international films for over a week. But the sound I remember most from the whole trip was the sound of the photographers cameras at the daily press conferences. Remember the word paparazzi did come from the Italians. And since major Hollywood Stars were in attendance each day, I became hooked on the overwhelming sounds of those camera shutters, click, click, click and the journalists shouting, "George look here" "Jennifer smile over this way". You get the point. But to see a couple of photos from the press conferences click here.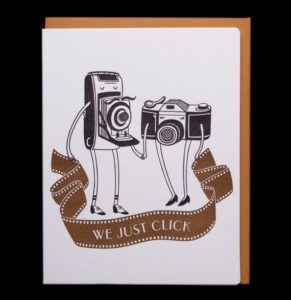 While we don't get to hear the sound of knocks and door bells on Halloween because we live in a flat in London, I did get Stella decked out in a pirate costume for the day that was in it! She loves to play dress up whenever she can (including wearing emoji lipstick) and I am still singing this tune that I played underneath her Instagram Halloween costume reveal! Yo ho, yo ho!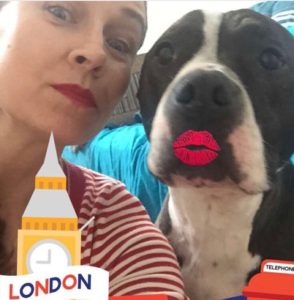 In November I hosted the #30daysofGratitude Challenge for a second year. Last year was a success but this year was overwhelming. And the sounds of each amazing person stating their gratitudes for the Snapchat commUNITY every day for 30 days still sends my heart floating.  I am so blessed these amazing people shared their life with me!  I do hope you'll take time to read about it on here.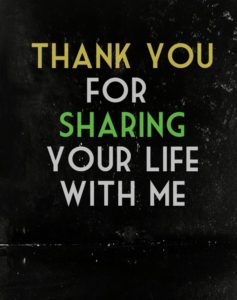 Hubby and I were lucky enough to travel to Havana, Cuba for another International Film Festival. I shared a post with all of you on here, but the lasting sounds are of the amazing music I heard everywhere I went.  Cuban music is incredible!  And I also will never forget the sound of the film fest introductory promo.  As with every film festival, before each film is screened, audiences watch a bespoke clip. Here is the Film Festival promo clip from Havana  I grew to love the sound of each note after hearing it a couple dozen times during our time there!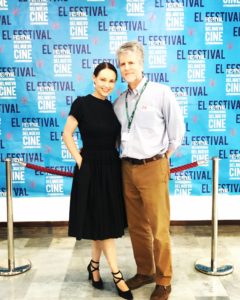 Because of our mid December trip to Havana and Hubby and I both being sick we weren't really in the Christmas mood this year. But Hubby was able to get tickets from work for the festive Carols by Candlelight at the Royal Albert Hall here in London. Click here to see my Instagram clip of the amazing sounds of a pipe organ, orchestra and thousands of voices singing Hark the Herald.  Suffice it to say we were thoroughly infused with the Christmas feels by the end of that concert!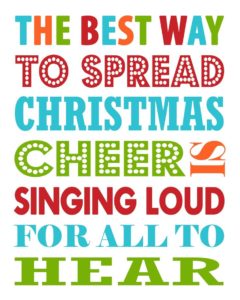 And that brings me to the most important sounds of the year, the sounds of our dear 12 and 1/2 year old furbaby Stella.  I wouldn't have known I'd be ending what was an already challenging and painful year with such a heavy heart.  I haven't been able to discuss it on social media and only my family and a few close friends know.  But our pretty Pit Stella was just diagnosed with terminal cancer.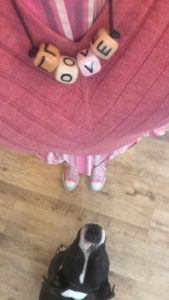 Having dogs most of my life I adore the sounds that fill the house from the four legged family members. And Stella has her own unique way she fills it.  When she is walking around on the hard wood floor it almost sounds like she is wearing high heeled shoes.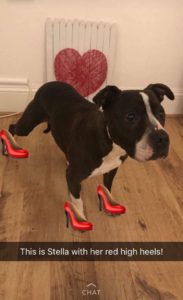 And her snoring is louder than a fog horn.  She also loves to talk, a cute low rumble that sounds a bit like a growl but friendlier.  I adore having the chats with her!  Hubby even got Stella on video doing some chatting, and eating (her most favorite thing to do).  In fact, I even wrote a blog post on here about the time she had a few bites of a wedding cake I made! Yep she's a sneaky sweets eater alright!
I'm already dreading the sound of silence in the house when Stella isn't here anymore.  But until then I am going to just enjoy the sound of each breath she takes, the sound of her licking water from her dog dish and a plethora of lasting sounds that I will cherish for a lifetime.  Why?  Because I love her and I know she loves me too!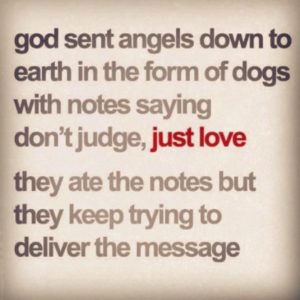 LOVE and Lasting Sounds,
YDP