Today I am going to do something a little different.  Due to the fact that I have received more LOVE stories for this Guest Blogger Month than actual days in February, I will have to post a couple stories on a single day.  This happened last year as well, seeing as I had 33 guest bloggers. However, for today, I wanted to incorporate two bloggers together in one for Post #24.  Why?  Well for several reasons. Both Katie and Adrian are bloggers themselves and have published these stories on their own blogs.  As individuals, they are more alike than different, as they are both people of substance living a purpose driven life helping others. They defo get what LOVE in action means.  And since my own blog is called Yankee Doodle Paddy, this post today embodies that. The amazing Katie is from my birth home, the good old USA!  And the awesome Adrian is from my soul home, the emerald isle of Ireland! 
I met Katie through Snapchat and have gotten to know her through a group chat called the MOB.  It is a 'motivational word' group that is designed to encourage one another as we choose a word to inspire ourselves for the entire year.  My word is ACTION and Katie's word is Choices. Well, I am going to use Katie's word here and make a choice.
Katie's story is called The Power of LOVE.  It is so powerful in fact, rather than putting the entire story on here, I am choosing to just share with you her intro and then place the link to her own blog so you can finish reading it there.  Her LoVE story is detailed and it will take you on a journey that is at times difficult and simultaneously triumphant.  As well, Katie has chosen beautiful images and quotes.  This is something I usually do myself for the love story submissions.  I adore how she tells the story both visually and lyrically.  However, it is a story that even she admits is unfinished and has holes.  And that is why you NEED to read this story.  Because let's face it,  life is unfinished while we are in the midst of living it.  And it often has holes, spaces, in which we need to take time to ponder and learn.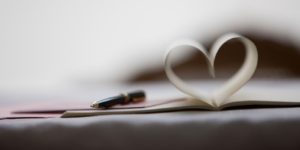 The Power of LOVE by Katie Miller
Love is a tiny little four letter word that gets tossed around so often that many people don't really understand what love really is.  It's not uncommon to hear people say "I love coffee", "I love chocolate" or "I love baseball". This tiny little word is used and abused so often that I had forgotten the power behind this word. Yes, I said power.  Love has the power to heal broken hearts, dispel fear, mend relationships, and transform lives.  Pure, unconditional love, agape love, is the most powerful love.  Agape love is the love that Jesus lavishes on us and it's the kind of love that we should display to one another always.
Easy peasy!  I just solved world peace with a four letter word explained in a paragraph.  I'm pretty sure as you are reading this that you are just shaking your head by now.  Don't worry, I just shook my head after reading this too.  I should probably explain that I do believe everything I have shared to this point is absolutely true.  However, I've lived long enough to understand that it's just not that simple.
We live in such a cynical world.  People are angry and judgemental. Selfishness is a cancer that has been seeping into every part of our lives.  We are all guilty of it from time to time.  We live such busy lives that we rarely take time to witness the power of love.  Over the past 6 months, not only have I had the privilege of witnessing the power of love but I have been changed because of it……please click here to continue reading story on Katie's blog…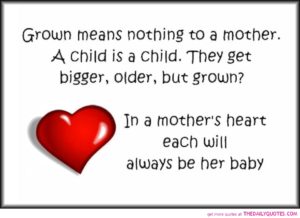 Katie, thank you so much for your powerful story and loving heart. Your friend Melissa is blessed to have you in her life.  Her son Jory really has brought so many hearts together through this situation and they and you have my committed prayers always!
Powerful LOVE,
YDP
The second Guest Blogger featured today is Adrian from Ireland. He submitted two posts inspired by LOVE.  I will share one of these now and also give you the link to the other at the end.  This guy is a talented writer and poet with a huge heart. He is a social care worker in Dublin and his perspective of love came while listening to, funny enough, a painful song about NOT being loved.
Do You Say I LOVE You Enough? by Adrian McKenna
Recently in work I was chatting with one of my female colleagues about how loved I felt and how in love I feel.  We were talking about how something as complex as feeling in love can have a very physical effect on the whole body. I was telling my colleague that I can be sitting on the couch in our house and looking over at my wife then suddenly, without warning, I am overcome with emotion, tears flowing, breathing quickens and I feel like I have very big lump in my throat.  All are very physical manifestations of how I feel love.
I decided a long time ago consciously to tell my wife on a very regular basis that I love her, and I try to do this every morning, every evening and as many times in between as I can manage.  Why?  Because I believe that doing this verbalising process is almost like a self-fulfilling prophecy, if I say it enough, it will be.
It also has an effect on my wife, an obvious one, one that makes her smile, one that she responds to with equal measures of kindness and love.  I have heard it said by some that this behaviour is sad or soppy, for me it is one of the areas that define me as a man:  The ability to look at and connect with another human being on a level that is deep seated within me, that doesn't take words, that can be communicated with a look, that can be sensed and that makes me feel whole.
We should never be afraid to tell those we love that we do.  We should never be afraid to tell them why.  We need to learn to recognise the physical effects of love on our bodies, and then when we connect with them, it becomes second nature.  Love is not easy to find, but when you do you need to fight tooth and nail to keep it.  You need to make sure that you affirm it every day.  You need to make sure that nothing gets in the way.  Love and ego are poor bed fellows; leave your ego behind you.
Learn what makes you tick, learn where your personal pain is, and learn where your strengths and weaknesses are.  Remember that only you can change what you want to be, what you want to do.  Only you can decide how much you want to be loved and how much love you want to give. You need to give of love freely and be prepared to receive it back.  When you find love do not accept second best.  Fight for it every minute of every day, let nothing get in the way, do not spoil it with petty arguments and rancour, embrace it with openness and honesty and make time to simply say…. "I Love You".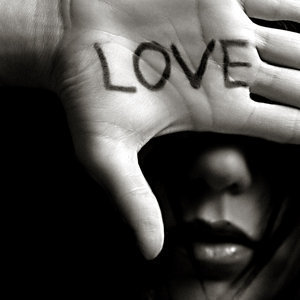 I hope you read more of Adrian's work on LOVE by clicking here.  We can always make room in our hearts to hear, see, feel, and experience love in all forms and by many different people. That is why I started this Guest Blogger series last year. And so long as I am here on this earth I will continue to do so every year!
Thank you Adrian for reaching out to me for inclusion in this special time for my corner of the virtual world.  I commend you for all you are doing to help others. Your wife, son, and those you work tirelessly for in the homeless community are blessed to have your love!
Say LOVE,
YDP