We have another face returning to the Guest Blogger Month of LOVE! Yes the incredible Alex Slye is back with her Post #10 and as always Alex has a way with words.  Never have I met someone willing to pour out her truth in such a brave way. She is relentless with this. But as she works in a field that demands honesty in order to help people improve their lives, Alex walks the walk!  I love her writing style and could read her missives all day. She has a blog as well and so I feel honored to have her share her life and her LOVE story on Yankee Doodle Paddy. 
When Love Breaks Down
 I have watched my teenage son fall slowly in love since last September. All of the firsts. First kiss, first date, first time meeting her family, her meeting me, first Christmas gifts, first dinner date. All of the firsts in all of the most exciting of ways.
I love the firsts. We all do. I reckon if relationships were nothing but firsts we would stay together forever, but they are not and we do not, stay together, that is.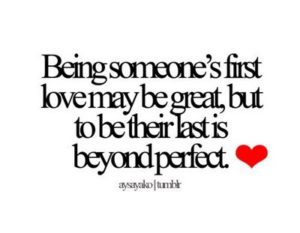 Right now, in this moment in time I am missing the firsts with my last love. This is not an unfamiliar state of being, it is not the first time I have missed them, but after 15 months of not being together is it OK to hope that the missing is coming to an end?
Missing is such a massive part of loving someone. When we are together we miss them when they are not around, counting down the hours and the days until we see them again because that brings excitement and love and happiness and comfort. All of the most wonderful feelings that belong to us when we fall in love.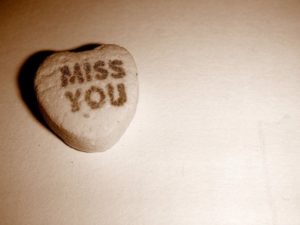 Missing someone when they are gone?  Well, that is a whole other kind of missing that only happens when love breaks down and these feelings?  They are a nightmare to navigate.
Have you ever physically craved someone?  It's a feeling that has been new to me this past year.  It is hard to describe what happens when it happens, except to say that for a moment in time my ability to breathe is taken from me and my world stands still.  And for a second I can feel him with me and then, just like that the feeling evaporates and leaves me feeling lost, out of place and oh, so lonely.
It's funny, isn't it? As I sit here describing all the pain that comes from loving someone I want to grab my son by the shoulders and yell at him, "Run for your Life!! Get out now before it's too late"!
But I won't.
Why?
Because of the firsts. Because of all that comes after the firsts. The love, the joy, the comfort, the fun, the arguing to make up, the knowing that someone has got you no matter what.
The late night phone calls into the night. The late night driving just to be by his side. The feeling of safety sleeping beside the person you love, hearing them breathe, feeling their body next to yours, seeing them beside you when you wake.
All of this and more makes loving someone worth it even after the love breaks down. If it wasn't this way we would love once and never love again and how lonely an existence would that be?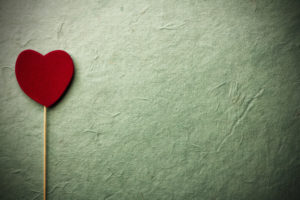 So I tell my son to love fiercely. To give it all that he has.  Is there a guarantee that his first love will last forever?  You and I know that there is not. Does this mean that some kind of pain and loss is inevitable?  You and I know that it is.
But isn't that love in all its glory? You take the highs with the lows and you hang on for dear life through all of it hoping like hell you are one of the couples who survive all of the obstacles hurled in our faces.  And some of us do.  Some of us make it but a lot of us don't and it hurts and it pains and it's dark and twisty and messy but, that is what happens when love breaks down. Yet, when we take some time to dust ourselves down and peel ourselves back up off the floor isn't it worth risking it all over again for all of the firsts and all of the love and all of the feelings?
God, I hope so!
In fact I am counting on it.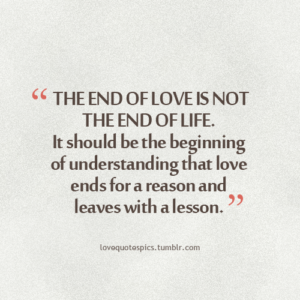 Thank you Alex for trusting me with your beautiful and raw LOVE story. I'm sure any of us reading this want to hug you and make you feel better. But as you teach, while we gain comfort from our caring loved ones, our healing is our own. And I hope maybe in a small way this chance to share your journey, a catharsis, provides a bit of healing. The road is never easy, but so worth it. "Because of the firsts" as you say so eloquently!  LOVE you and thank you!
First LOVE,
YDP