I know many of us have had some exposure to autism. But not many of us have had to live with it day in and day out.  From afar it might not seem like fodder for a blog post on LOVE. But actually it is just the element that makes love appear and grow.  It certainly has in Kassandra's heart and home. It is time for Guest Blogger Post #13 and may your heart appreciate her perspective on what "normal" is really like!
I LOVE US
I feel so unbelievably excited to get the chance to spread the insurmountable amount of love that I feel, and share my very own shade of bliss.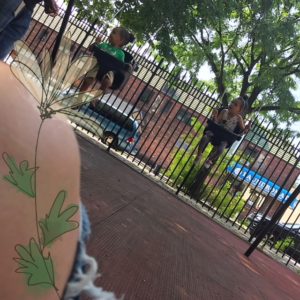 I, a mother of two, a barely staying afloat domestic goddess, lover of all things Pinterest, am an autism mom.
Most days are a blur of therapies and appointments on top of me taking a crack at this whole "adulting" thing but my heart is forever grateful. You see, I have the world's most nurturing little girl who has such a deep love for life and her family. Match that with my resilient little boy who has given me so much hope, and that right there, is my little bit of heaven.  Watching my boy embark on our new path that God has chosen for us has been far from easy, but it has shown me just how strong we are. The strength and sacrifice that we have as parents, the laughs, the tears. That is my love. Our faith in the future, in ourselves.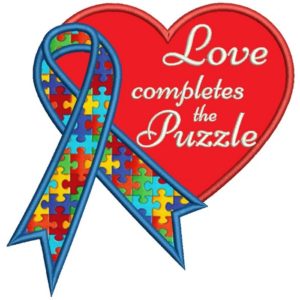 My normal hangs somewhere between princess dresses and sensory processing these days (with a side of unfolded laundry). It also consists of enjoying the little things. The milestones that may seem like mole hills to some, but are our mountains. My normal consists of singing lullabies midday because of overstimulation to then catching big sister singing them along side me.  It's spending more time researching than I probably spend on any self care. It's also rolling my eyes at all the self care advice, because what kind of hot mess mom would I be if I had any time for that? My normal is having that amazing man of mine reassure me time and time again that I'm doing alright. Having him be my calm when I've gone batsh!t and still loving every bit of me.
I love our normal, I love our crazy, I love our therapists, the doctors, I love the many many blessings we have, I love us. This family of four is my rock and I love us on the worst of days and on our best.
Work in progress blog: https://thousandshadesofautism.wordpress.com/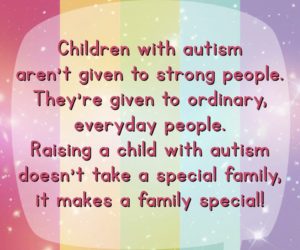 Thank you Kassandra for giving us insight into your world, your normal. You are so brave, and yet from what I know of you, brave might not seem the word you'd choose. Because you just soldier on in solidarity with your family in a very special way. A total inspiration. I am so grateful to have your LOVE story here on Yankee Doodle Paddy for the Month of LOVE and especially on Abel's second birthday. Happy, Happy Day!
Inspirational LOVE,
YDP