I won a competition!  I was so excited and also so surprised.  But then again you can't win a competition unless you enter, right?  The competition was being run by a lovely lady I met through Snapchat.  I still didn't know much about her but I loved her username: thesassysurvivr.  My prize arrived, yippee, but the best gift has been getting to know the amazing lady named Janelle. Wait until you read Guest Blogger #22's  LOVE story of not only surviving, but of thriving!
LOVE life
I love that I had cancer.  As strange as it sounds, it was the huge wake up call that was needed to shake my life to the core and rebuild it, the way it should have been from the beginning.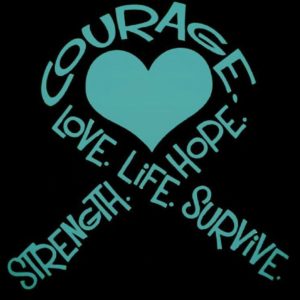 As long as I can remember life felt as though it was for someone else, like I was playing the role of a lead actress only so I could win an Academy Award.
My internal director told me, "Act as though you are excited to go to college, show the world you hustle to make a lot of money, show us you're the best partner for your husband, be the Carrie from Sex in the City with you friends!"
I was in the rhythm, played along seamlessly, until one day it all came to a stop…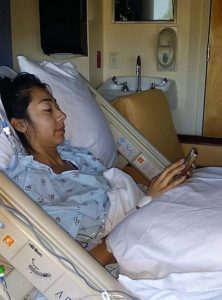 The day I was diagnosed with cancer was a very strange day.  It was the day my life changed for the better. Yes, I did say better because that was the day when I felt like life was worth fighting for and I wanted to live it.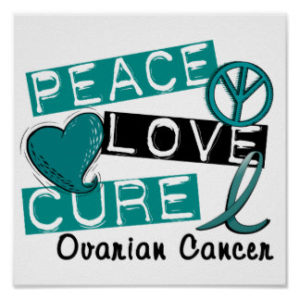 The strength I didn't even know I needed surrounded me, so I didn't have to ask, it was there. The hospital team I didn't know I required, showed up without being sought out. And the love I thought may have been hard to instinctually give, arrived in abundance, rather than being asked for it.
The Director in my head was fired that day.  I saw I no longer had to "act" anymore, or worry about how my life was going to turn out.  All I needed was to trust in LOVE.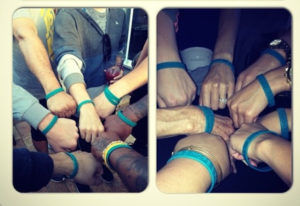 From then on love guided me to want a happier life worth living.  Receiving positive examples of friendship, strength, and teamwork from those who surrounded me during the hardest part of my life showed me being the real Janelle is much more exciting than trying to play the role of "Janelle the Perfect".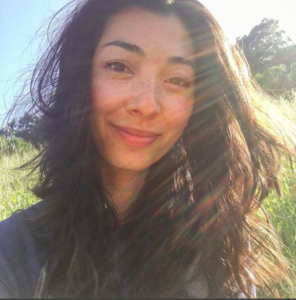 Today, I sit here three years later cancer free, enjoying the life I have been given with more love in my heart than ever before.  I truly love my life.
The message I hope you take away is simple, yet complex.  Live happily in LOVE with your life because it's the only one (in this lifetime) you will get to experience.
Thank you Karen for spreading so much love and joy into this world.  I am honored to be allowed to share my story with the incredible love stories that came before mine.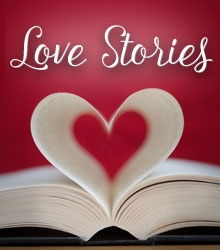 Thank YOU Janelle for sharing this powerful and inspiring LOVE story.  Here is the thing, we ALL have so much to learn from one another.  There are many ways in which we can do this.  But I hope this avenue, this Month of LOVE series on the blog, is just one instrument to help us all connect and support each other.  I know it has allowed me to not only connect deeper with the guest bloggers, but with many who are reading and commenting.  You are right Janelle, this is the only life we get.  While we are here, loving a bit more each day, in every way, with whomever we can, will definitely make the experience better!
Life LOVE,
YDP
P.S. Please check out Janelle's blog The Sassy Survivor it is so fab! And like my comment in the beginning about how you can't win a prize unless you enter the competition, the same holds true for life. If you want a life you love, you have to put LOVE in your life! Oh and by the way, for anyone that is curious, this is my wining prize, one of Janelle's Sassy Survivor Strength Cards. I am sharing the note she sent along with the card too. And I've posted both sides of the card so you can see just how awesome it is!