Today's Guest Blogger is a well known figure in the Irish social media milieu. A mommy of two, I can relate to her in many ways.  Like me she has a daughter and a son and has had to be a mommy without having her mom with her any longer.  But she does everything with warmth, humor and grace.  Apropos that Guest Blogger #3 is the fabulous Grace Rattigan!  It is my honor to present her awesome LOVE story to you.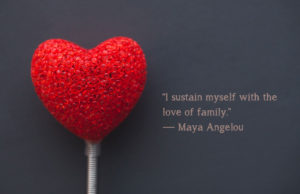 What LOVE means to me…
We say I love you numerous times a day in our little family!  We say it each morning as Stephen leaves for work.  I say it to Rebecca as I drop her into her line at school.   I say it when I'm feeding Luke and so many more times a day.
And we mean it each time but to me true love is shown in your actions!!!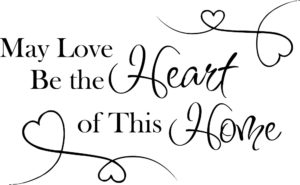 Stephen brings Rebecca porridge in bed every morning before he goes to work…….that's Love!
While I lay on our bathroom floor a few weeks ago with the worst stomach bug I have ever encountered the only thing worrying me was the fact it was nearly 11 o'clock at night and how would I manage to feed Luke.  Thankfully I got a bit better and Stephen just held him against me so he could feed….that's Love!
Rebecca can really test our patience like most 5 year olds and you feel at times like you could explode!!  Then she goes to bed and we end up spending half an hour looking at old videos of her as a baby!  Or in her room giving her kisses while she's asleep… that's Love!
When I was small in the cold months my mam always put my uniform on the radiator so when I got up it was warm or my towel for after a bath and now I do it for Rebecca & Luke…that's Love!
When my mam was sick my friends rallied around me in any way they could. They came to do my mam's hair, they done her nails, they wrote her letters!  They sat with me and let me cry and stood with me when she died. I never had to ask they where just there…. that's Love!
I could write a book on the million ways Stephen has shown me he loves me over the past 12 years and vice versa how I've shown him.
I believe one of the best things you can give your partner is the reassurance that they can feel secure, respected and loved without you ever having to say it…… that's Love.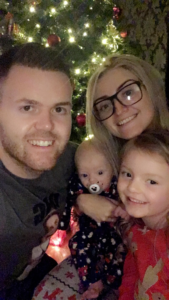 Aw thank you Grace for sharing such a heartfelt and touching LOVE story!  I've always admired how you get to the point of a subject in a succinct and meaningful way.  I am sure your mam is looking down from heaven with such pride for her amazing daughter. You definitely have her steady maternal manner which is evident in your social media presence. You're the go to for recipes, coupons and sales codes and advice on any number of topics! I feel honored to know you and have your words grace Yankee Doodle Paddy for the month of LOVE!
Graceful LOVE,
YDP
P.S. You can find Grace on Snapchat, Facebook, Twitter and Instagram (username @frillyflossy) and on her own blog www.frillyflossy.com