Offering up my blog to guests to share their experiences of LOVE is just as scary for me as it is for those who are bravely submitting stories.  You never know as a giver if people will want to receive.  But I decided last February when I started this series that each year I will do it anyway.  In spite of the nerves.  That is courage.  It is being afraid and doing it anyway.  And to my amazement people have accepted the invitation.  My heart explodes with joy to read and publish these incredible stories. Today's Guest Blogger Post #7 is another example of a beautiful treasure.  Wait until you read Naomi's love story! 
Our Love Story aka How We Met By Accident
I am constantly asked by friends and family to TELL THE STORY AGAIN as they find it unbelievable.  This is the first time I will put it out there in this realm, as a blog post, and some people will be super surprised.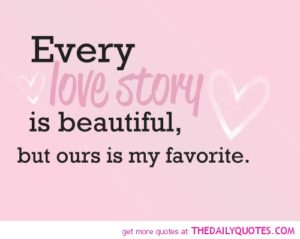 I want to paint a picture of my life when I met Dave… I was a single mother to a 4 year old and worked 47 hours a week for a major retailer in Ireland.  A typical day would be up at 6am, drop my son Lucas to Crèche for 7am.  Then travel an hour to work and begin work at 8am.  I would finish at 6pm then drive an hour home and collect Lucas before 7pm.  Life was tough.  It was emotionally and physically draining.  I had separated from Lucas' Dad when I was 5 months pregnant.  He was in and out of our lives and when things were good they were good and when they were bad…well,  I really needed to dig deep to find some strength.
I had given up and had a long conversation with myself that relationships and love were just not a priority.  My sole focus was Lucas and working to provide for him.   I had to put my son and career first.  I figured as long as I had finances to support us both everything else would eventually fall into place.
I relied on family and friends to help with collecting Lucas if I ran late or there were shift changes.  I like to think I had it under control… until one day while in work I called my Dad to see if he was on his way to collect Lucas from Crèche.  There was a breakdown in communication and he was not available.   So I dashed from work, panic stricken and worried the Crèche would have a go at me for being late or cutting it fine.  It was a drizzly day and I was driving within the speed limit but nonetheless stressed and feeling yet again I was failing to get it right, or maintain a healthy balance etc.
This trip would change my life forever.
I turned a corner and saw a white car, my brakes would not respond…BANG!
Head on collision!  IMPACT!  Broken windscreen!  Air bag deployed!  Cool breeze on my face….
Waking. Sleeping.  Shouting.  Dull sounds.  Pain….A stranger (a truck driver) holding my hand and telling me it was going to be ok.
Sirens.   A man with a green helmet (a paramedic) with bright blue eyes at my side.  He was asking me questions and gently rubbing my forehead.  He got into the back of the car and held my head and continued to speak to me softly and calmly.  He asked me where I was from and did I have children? Where was I going? What happened?
The next few days were a blur but somehow I remembered so vividly the paramedic's eyes, nose and mouth.  Like I said he was wearing his helmet.  I woke up in hospital with my eldest sister by my bedside.  The first thing I said was,  "Is Lucas ok?"  The second thing I said was "The paramedic was so lovely."  I wondered,  was he just doing his job or was there a connection? I felt something I never felt before.  Maybe he was being nice and I was misread the whole situation.
I was discharged in the coming weeks in a wheelchair.  At home I was feeling completely useless.  I consider going to the A&E or Ambulance HQ with some chocolates  (an excuse) to seek him out.  Given my track record and not wanting to put myself out there I decided against it.
As the days went by I started to mend well.  As anyone who has been ill or out of action will understand, I began to get totally engrossed in the world of social media.  Back in 2009 the most popular social media network was BEBO.   I logged on as usual each day, entered my details and an application flashed up Zoosk…"enter your details and update your info on the Network.."  I had never done online dating or dabbled in that area.  But I entered my name, age, likes & dislikes and a message flashed up… "Would you like to see your daily matches?"  I giggled to myself thinking what loopers will I be matched to?
A simple click……there he was (or was it?)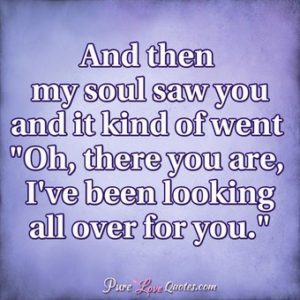 Those eyes were undeniably his and that button nose.   I zoomed in (full stalker mode) BUT it didn't make sense.  It said "I am a Fire Fighter in the Air Corp."   Being cautious I sent him a wink.  The ball was then in his court.  If it was him, he knew I wanted to connect.   If not I could just cut him loose.  Within seconds there was a beep!  The message read as follows:
"My Goodness, it's you. I have not stop thinking about you since the accident. How have you been?"  I hovered over the keyboard.  In my head I kept going through all the rules of responding too quickly, seeming desperate etc. I couldn't help it, I wrote back:   "I am feeling good, thanks to you. I have some chocolates that I wanted to drop to the station to show my gratitude."   He wrote back:  "Fancy giving them to me in person?"   I beamed..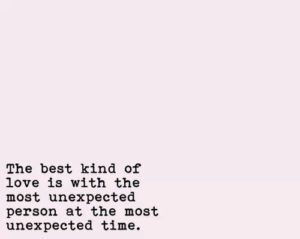 So, I wont ramble on too much longer.  We went on a date.  I was on crutches.  That night I saw him and I felt instant warmth, trust, friendship and eventually that grew.   It grew into LOVE, marriage, a baby and now a beautiful family unit.
I have no doubt we were destined to be.  Our first encounter was by chance and the second was God's will.  My life has changed so much and in many different ways.  Dave is my anchor and compass.  Writing this story has brought back all those milestones in our relationship and wonderful memories.  I hope you enjoyed it!
All my love,
Naomi (Abu Dhabi Shamrock)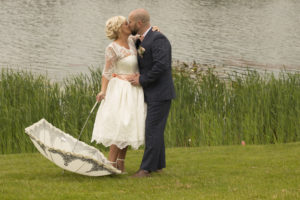 I have no doubt that this couple was destined to be.  And through social media, Naomi found me and now her story was destined to fill our hearts with hope.  They met (literally) by accident and it is no accident we are basking in that joy now!   It is one of the amazing things that humans can connect over, a story, as well as be inspired by LOVE!
Thank you Naomi for sharing this journey of yours.  I'm not surprised your family and friends want to hear your love story over and over.   It's a beautiful reminder of fate and faith crashing into each other. Wishing you and your family continued love!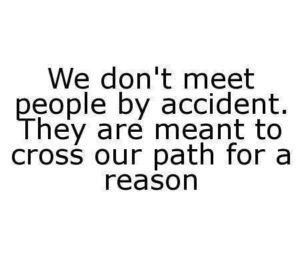 Accidental LOVE,
YDP