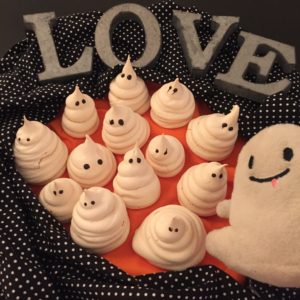 Since Halloween is nearly here, for this week's Saturday Snapchat Takeover of Cookreel's account, I thought I would make it a spooky affair. It will soon vanish like any scary paranormal activity, so check out their account (@cookreel) or my own (@blissbakery) for a taste of freaky fun. And of course who else but the Snapchat mascot himself Snappy was the star of the show!
For the first part of the day, we took a gastronomic expedition in London City Center. We went to The Tower of London thought to be one of the most haunted places in all the world. Why? Shall we start with all the beheadings that occurred there?  It was built in 1066 and has been used as a jail and the national mint to name a few of the purposes of this fortress.  It is listed on the World Unesco Heritage Sites and is oozing with history.  It is no wonder it is one of the top tourist destinations in the U.K.  Of course, the amazing Crown Jewels are housed here and are eye poppingly blinged out!  No photos were allowed inside, though I didn't realize that until after I took a couple.  A security guard admonished me verbally.  But then I felt a little tap on my left right back. Which funny enough when I turned around no one was there. SPOOOOOKY!
While in town we popped over to my fav restaurant Ottolenghi for a delish and healthy lunch. But on the way we passed by an area of East London, Spitalfields, where many bodies were discovered which were believed to be victims of Jack the Ripper. After all the bone chilling stuff we headed home so I could bake some ghostly goodies. These little meringues are sweet, gluten free, melt in your mouth yumminess.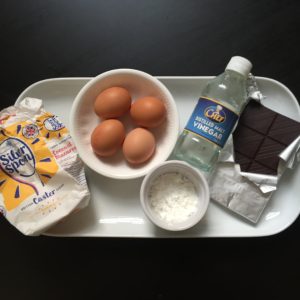 Ingredients:
4 large egg whites
225g (7 1/2oz) caster sugar
1 tsp cornflour (called cornstarch in US)
1 tsp white wine vinegar
A little bit of dark chocolate for melting to make the eyes
Method:
Preheat oven to 140c/275f.  Line baking tray with parchment paper or use silicone pad.Put egg whites in a clean bowl and beat with an electric whisk to stiff peaks. Add 1 Tbsp of sugar and whisk back to stiff peaks. Continue adding sugar 1 Tbsp at a time and whisking back to stiff peaks until all sugar has been added. Fold in cornflour and vinegar. Put into a piping bag. Then squeeze onto the baking tray by holding bag upright and squeezing into round discs bringing the tip up about 3 inches high (almost like a witches hat). Bake for one hour. Turn off the oven and leave inside to cool. Then decorate by making eyes with a piping bag filled with a bit of melted chocolate.
I have never liked anything scary! I am a total wimp when it comes to this time of year and the fright factor. I love the pumpkins, candy, parties etc but I prefer to dress up in something happy. I was Dorothy from the Wizard of Oz a few times back in the day. And this year I am going as a donut. Yes a calorie free way to enjoy one of my fav dessert treats!  LOL. But leave it to my ghost friend Snappy to go for something a bit more evil.
Whatever you are doing this year, I hope you have a fab time. Stay safe and sane!
Love you Boo-tiful people!
YDP
P.S. I know it might be early for some, but this recipe is fab for Christmas tree treats. Just fold in a bit of green food color paste when adding the cornflour and vinegar.  Then use a star tip on your piping bag. Everything else is the same. I do like to sprinkle some icing sugar (called powdered sugar in the US) to make it look like snow.