You are 'very welcome' to Yankee Doodle Paddy!  This little blog is a place to explore the deep connection I have with my American motherland and my Irish soul land, all while living in London, England, my current homeland . It is going to be mostly Foodie related with recipes and photos.  There will likely be some travel posts as well.  But primarily it will be my own soul poured out for you…'musing' as I call them.  Most importantly I will share it all with LOVE!
All of the stories included in this blog are true.  Some stories might be a bit shocking and unreal, but will never be offensive.  I know there are many people out there who have gone through similar situations. I hope that my honesty inspires others to deal with their past and heal from it.  For me food and cooking have been ways to heal. I love the order and structure of recipes and the kinesthetic aspect of preparing a meal. It's bliss!  In life when you follow the 'recipe' (as in do your best, abide by the laws etc) life might not always turn out the way you envisaged.  But mostly (unless your oven is on the fritz) you can follow a cooking recipe step by step and lo and behold what you endeavored to make does indeed turn out!  That is therapeutic! Yet going "off book" through trial and error and testing out ways to blend ingredients is also fun even if the end result isn't perfect.  At least you have some learning lessons under your belt.
Though I was an actress from the age of six, cooking was always my passion.  It was a way to share my love.  I cooked and baked for family, friends, even brought goodies to work on the film sets (even though they had caterers for that).   Over the years cooking began to replace acting in terms of my occupation.  I was lucky enough to cook and entertain for Hollywood celebs and create some fabulous events, though I never had formal training. Then I attended the Ballymaloe Cookery School in Shanagarry, Co. Cork Ireland and graduated with honours. I lived at the school during the course and being on the 100 acre Organic farm was a life changing experience.  Less than a year later I was a permanent resident in Ireland. Though I already had my Irish citizenship for many years (through my grandparents), living there was a dream come true!
While residing in Dublin I was able to cook, bake and cater for private clients, teach cookery classes, and I also worked for a well known gourmet fresh food company (first as a chef then as manager of their retail food outlets). I was also very involved in our local parish church and a member of  The American Women's Club of Dublin. It really felt like I had always been a part of Ireland, not a "blow in" as some Irish liked to refer to me.  So with a recent move to London this blog is a way to stay connected to all things American and Irish (hence Yankee Doodle Paddy) , and enjoy this next chapter of my life!  So come along with me…..
With love/le grá
YDP
P.S. If you would like to contact me just make a comment on any of the blog posts or send me an email at:  [email protected]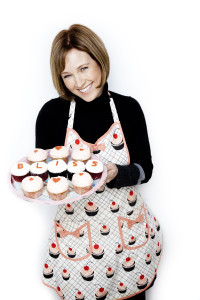 photo cred Barry McCall