It's day two of Yankee Doodle Paddy's Guest Blogger series.  As I said when I introduced this concept on here LOVE is the universal language.  And the conversation can't be in a vacuum it needs to be out there among all of us!  So here's another chance for a guest blogger to share a story of LOVE!
Today's author is Pam Kuss from Ireland. She is a wife and mother of two little girls.  Pam is a fantastic lady whom I have had the pleasure of meeting in person.  She's as beautiful inside as she is on the outside.  She is a fashion blogger (her links are to be found at the end of this page) and a wonderful photographer.  Here is her touching LOVE letter to her children….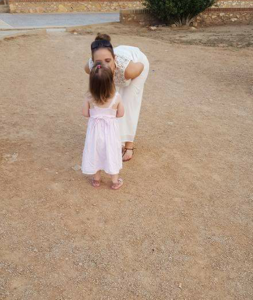 To my beautiful girls, I love you…
They say a daughter may outgrow your lap but never outgrow your love…
I met a friend recently who lost her mother, heartbroken as she was, and I for her, she reminded me of this…"Pam no one will love you unconditionally but your mother, she is the only one, who will ever truly love you no matter what you do or how you live your life"..and you know what she is absolutely correct…
So Saoirse and Aoibhin I love you both just as equally, I only wish I had a pause button to stop you both from growing but I can't, all I can do is give you love, help you navigate and prepare you for your own life paths…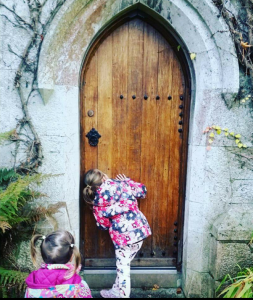 To Saoirse..my wonderful kind sweet little girl, your smile lights up any room, and your beautiful eyes grow bigger when you are inquisitive about the world or trying to express something…you are full of wit & wonder for your age, always curious and always questioning, and sometimes when I don't quite know the answer, you figure it out for both of us in your own unique and clever way.
Because you are very clever Saoirse and very intelligent. In ways you are so like your daddy a thinker, a dreamer… you like quiet time..you are friendly but always live in your own little bubble happily singing away to yourself (You have a beautiful little voice Miss S)…don't ever stop dreaming my darling, because you can be anything or do anything you want to do. Open your mind and your eyes to the world, be an explorer, its broadens the mind (just ask your daddy)!
You are so kind, I wish the world would have a lot more kind people like you in it…and I fear that when you are my age, this world may be a lot crueler than it is now, but rise above it Saoirse..kindness and love never costs anything…..Always be happy and be yourself…
I love that you want to be a ninja when everyone's a princess..the world needs more ninjas! You are always aware of others feelings, you are soft but know your own mind..(which hasn't gone unnoticed by others) its wonderful to know your own mind, so hold onto that, never let anyone tear you down!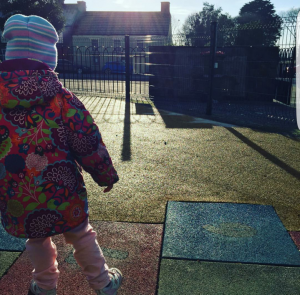 To my little Aoibhin..polar opposite to your big sister, you're a lovable pup, strong willed, (head strong to be exact) but soft on the inside…a rogue who loves attention…stay lovable my little one. You have no fear, brave and are afraid of nothing! Hold onto that, it will lead you on great adventures!
An intelligent little lady who knows how to get what you want, another plus but remember, be kind and compassionate when you're doing this…you're still very young and your big sister teaches you well when it comes to kindness and sharing.You look up to her and are such best friends. You are the most lovable head strong little girl who gives the best hugs and kisses ..I'll miss your little hand clasping mine and carrying you (when I know you are more than capable of walking)..but it's the lovely feeling of your little hands wrapped around my neck I love most. Or when you press your cheek to mine when you tell me you're tired! I love when you creep into my room still half asleep, arms held out and a little smile as I tuck you into our bed..I moan at times as I wish sometimes you'd sleep in your own bed…but deep down I know I will miss it!! You have the most infectious giggle, and are so full of devilment, always bright eyed and happy…stay that way!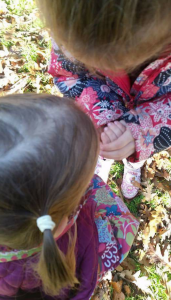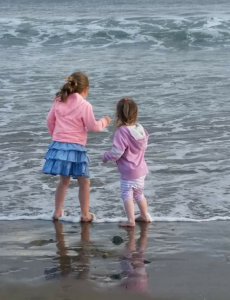 Both you girls are daddy and my little pets, you hold our hearts (you always will). I'll say it again my girls, you both can be and achieve anything you want..we will always love you both with our whole hearts and be proud of what you are and what you will become…we are always here for you no matter what, and will do our very best to protect and guide you.
Always be kind girls and aware of others. Have compassion for others, (please remember that). Support each other and stick together in life, a sisters bond is a powerful one. Value family, its important when the path gets that bit darker, families love will pull you through….lift each other up when sometimes this world might try to knock you down. Have respect for yourselves and for others no matter who they are.  Make good friends and when you have found them cherish them ..you'll create fabulous memories with family and friends!.
I try everyday to be kind and show love & compassion and I will always keep trying to improve, so girls please always try. In fact try everything and even if you think you can't do it (especially you my lovely Saoirse) you can do it! As teacher says "Always try your best, it's always good to try" Try everyday to be a better person.
Above all figure out what it is you want in life and go get it…you can be anything you want to be, stay true to yourself and listen to your gut!!  And know this we will always support you.
Finally this pretty much sums it up for me…(and your dad)
"A child can teach and adult three things; To be happy for no reason, to always be curious, to fight tirelessly for something"
Blog: http://pamslivelovefashion.com
Facebook: https://www.facebook.com/Pamslivelovefashion
Instagram: https://www.instagram.com/pamslivelovefashion
Thanks Pam for the preciously pure snapshot of a mother's LOVE for her two daughters!  I am sure they will cherish it more with each passing year.
Pure LOVE,
YDP
P.S. If you'd like a chance to share a story during this month of LOVE on Yankee Doodle Paddy's Guest Blogger series, just leave a comment and I'll be in touch!