Having lived in America most of my life, I've been lucky enough to travel  north to Canada on a few occasions. The first was to Montreal in 1987 to film a Suzuki Samurai commercial. I loved what I saw of the city but didn't get to tour around too much because of work. The second time I visited Canada was to take my son to an ice hockey camp in Logan Lakes. I remember it was gorgeous and woodsy. And my third visit was with Hubby to Vancouver, a very hip and diverse culture with stunning natural beauty. So I was delighted to have the opportunity to return to Canada and soak up as much as I could in one week.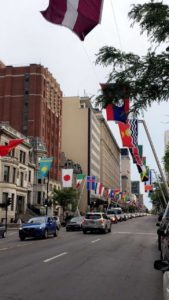 It was an exciting time to be there as preparations for Canada Day on July 1st and the 150th celebration approached. We arrived into Montreal and everywhere you looked there were festive banners and signs. We only stayed our first and our last nights in Montreal but thoroughly enjoyed the vibrancy of the city.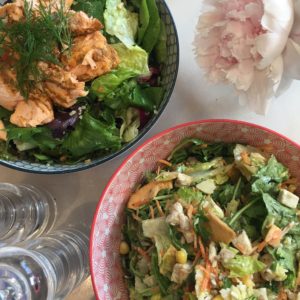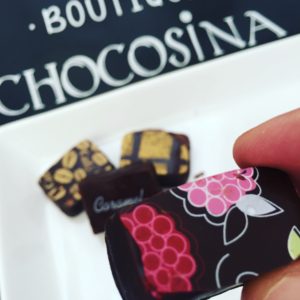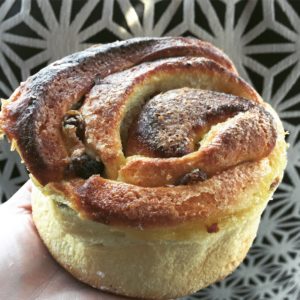 We had some great food and saw some amazing art, but left feeling we barely scratched the surface. We want to go back, as it's an ever evolving city with so much to offer. Highlights included Mandy's for gourmet salads, the Chocosina candy shop, and  La Bete a Pain bakery. The public art display outside the Montreal Museum of Fine Arts was awe inspiring.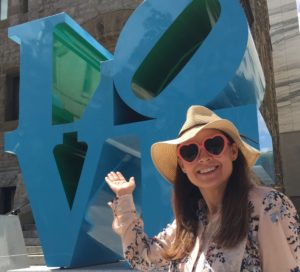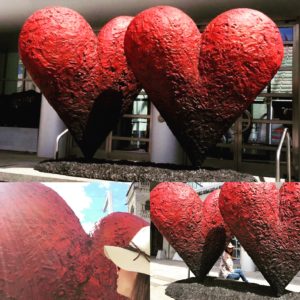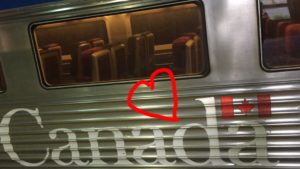 From Montreal we took a relaxing train ride to Quebec City where we spent the bulk of our trip . Often referred to as the "Cradle of Canada" it's the oldest and most French influenced region . It was my first time there, and how best to learn about any new place is through the food. So I booked in for a Quebec City Food Tour. They have a few different tours, but I chose the tour that explores the Old City.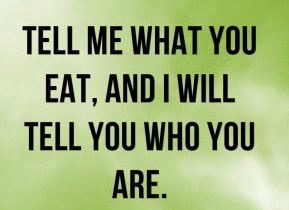 Because I enjoy learning about history I thought the Old City tour would have that bit extra worth the $54 price. And to be honest, it was worth more than that. The guide Florence and her 'guide in training' Phillip were a great pair. Excellent energy, filled with positivity and knowledge about their home town. The 12 of us on the tour were treated to 6 food establishments along the 2 1/2 hour tour with stops along the way to learn facts and insights of this area.
Our meeting point for the tour was the Chic Shack. We were served a traditional Poutine. It was similar to an Irish Stew so I could relate to the comfort food aspect. It is a dish Canadians enjoy after a night out! But the Russet potatoes (first baked then fried) are piled high with meat gravy, then topped with a curd cheese, mayonnaise, horseradish and pickled onions. So many flavours going on but each balancing out the other. Other stops along the way included:  The Paillard bakery where we each received a giant flaky and fresh croissant, Batinse where were served delicious fusion bhajis and a refreshing mocktail, BE Club for an outstanding glass of vino and a club sandwich made with 18  hour smoked beef, Boulay for a melt in your mouth sugar cream and my fav, the energy balls and tea at the serene Augustinian Monastery retreat center.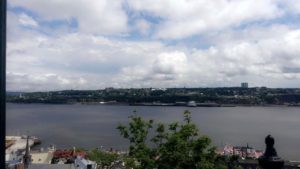 Old Quebec is the home of the only remaining fortified city in North America whose walls still exist. The walled defense system is close to 4.6 km long making it one of the reasons it is on UNESCO World Heritage list. Sitting on top of a hill with accessibility by car, bus, Funiculaire (a tram) or foot (for the fittest) it is super picturesque looking down on the St. Lawerence River. The Chateau Frontenac hotel is the jewel in the crown. It is such an impressive building and indeed the whole town has the most beautiful architecture.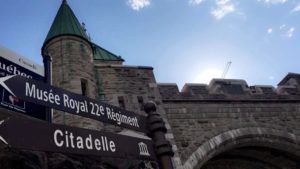 Quebec City is also home to the historic Citadelle, a functioning military installment for the Canadian Armed Forces as well as the Royal 22nd Regiment, which is the only French language regiment in the Royal Army. Most people don't associate Canada with military, but the museum here details its involvement in various wars and peacekeeping missions.
The Musee National des Beau arts du Quebec is filled with incredible works of art and an always changing collection as well. We were lucky to catch the photo exhibit of world famous photographer Halsman. He is known for photographing nearly every celebrity in Hollywood but he also had a quirky collaboration with artist Dali.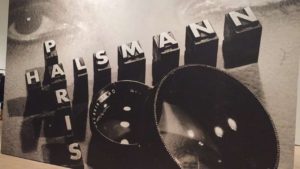 Besides visual arts, the restaurant in the museum served the most artistic and delicious lunch!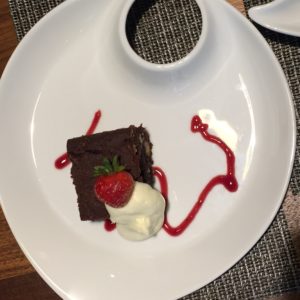 Speaking of lunch, I snuck in a satisfying and traditional Quebec cuisine meal at Aux Anciens Canadiens. This quaint place is converted from one of the oldest homes in Quebec City.  It is a little gem that serves Canadian food with a historical link and it's great value for money too.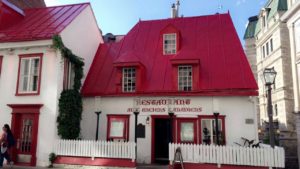 The purpose of the trip was a four day conference Hubby was attending. While I am happy enough doing my own sightseeing, I got to tag along to the conference one day. This was a big treat seeing as the guest of honor that day was Academy Award winning  director Martin Scorsese. A screening of his most recent film Silence, along with a Q&A with him after (hello we had front row seats) was very inspiring. That evening we attended a banquet dinner where Martin Scorsese received an award for his contribution to film. At 74 years old, this talented icon has brought to life powerful films in his fifty year career. And many, like Silence, were decades in the making. While the attendees for this conference were from all over the world, Canada made an excellent host country for this unforgettable experience!
The conference was held at the Laval University in Quebec City. A surprise art installment featured fashion sculpture made from recycled items such as tops to soda pop (fizzy drinks) cans. I posted the whole trip on Snapchat (username blissbakery) and this set of snaps got loads  of comments from viewers!
To share my enthusiasm for this incredible trip to Canada and to honor the 150th celebration, I am doing a give away competition of what else, maple syrup foodie goodies. Since the Canadian flag does have a maple leaf it is safe to say that it is important to their nation. And every food business I visited has something on the menu, whether a savory or sweet dish, that features their famous pure Canadian maple syrup. So if you're interested in a chance of winning these treats, leave a comment below. I am drawing a winner Monday evening July 3rd!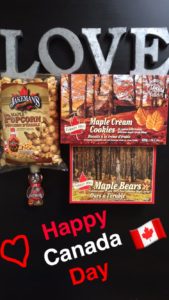 I sure feel like a winner myself for having had the opportunity to spend more time in Canada.  It's a blessing that America's northern neighbor is so beautiful, full of friendly people, rich history and stunning landscape. Now you know why I am crazy for Canada. I can hardly wait to go back!
O Canada, I LOVE you,
YDP
P.S. Fun fact, Canada is the only place in the world where McDonald's Golden Arches look different. Here Canadians' love of their maple leaf is taken to a whole new Happy Meal level! Check this out…