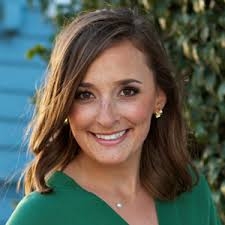 It's here! Yes today is Woman Crush Wednesday and it is coming to you from Los Angeles! It is not even the middle of February and while most places in the world are dealing with winter cold, it is 80 degrees and sunny here in L.A. And who is the epitome of L.A. sunshine and smiles? None other than Gaby Dalkin of What's Gaby Cooking!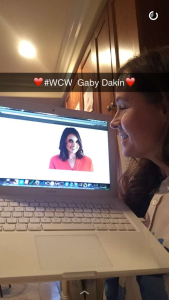 When it is this hot, who feels like cooking? Yet, hello, we still need sustenance! Gaby is the perfect one to provide fab recipes that are light and healthy, full of flavor and super easy to make. So when I popped over to one of my oldest and dearest friends, we teamed up to make Gaby's super delish Asian Chicken Slaw. My friend Traci is a vegetarian. So her husband and I had the slaw with the chicken. But it is simple enough to toss together and then add the chicken for the meat eaters!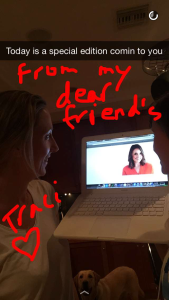 The great thing about this dish is that it holds well even for the next day. If you remember from my Salad Scentral Week, I am a salad nut. And yet most salads, once dressed, need to be eaten straight away. This salad is just as good the next day as the cabbage and peppers are hearty enough and hold up well.  Not to mention the dressing is to die for, literally! It is so moreish I could eat it on its own! Though Gaby doesn't specify how to cook the chicken, I had an idea. Using skinless boneless chicken breast, we just put some freshly squeezed lemon juice and a generous splash of soy sauce and baked them in a 350f/180c oven for about 20 minutes. It kept the meat nice and moist. But leftover roasted chicken would be great too.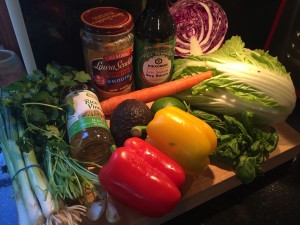 INGREDIENTS
1/3 cup rice wine vinegar
3 tablespoon soy sauce
1 lime, juiced
1/2 cup peanut butter
2 cloves garlic, finely chopped
1/2 head Napa cabbage, thinly sliced
1/2 head Red cabbage, thinly sliced
1 red bell pepper, thinly sliced
1 yellow bell pepper, thinly sliced
1 large carrot, shredded
6 green onions, thinly cut on the bias
1 avocado, thinly sliced
fresh basil, thinly sliced
fresh cilantro
1-2 cups shredded chicken breast (optional)
INSTRUCTIONS
Whisk together the rice wine vinegar, soy sauce, lime juice, peanut butter and garlic until smooth.
Combine the Napa cabbage, red cabbage, sliced bell peppers. carrot and green onion and toss together. Add in a handful of avocado, sliced basil and fresh cilantro along with the shredded chicken.
Pour the liquid mixture over the vegetables and chicken and toss to combine. Season with extra soy sauce if needed and serve immediately.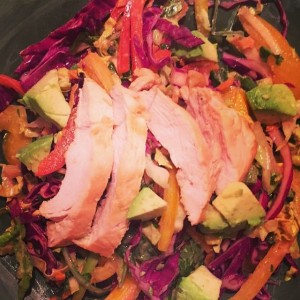 This was the perfect dinner and really hit the spot. Totally guilt free! And considering I had picked up some Sprinkles Cupcakes for dessert, this meal was a balance of nice with the naughty. But just because this Asian Chicken Slaw is healthy doesn't mean it lacks anything in the way of taste. It was really satisfying and we all had seconds!
Though I have never met Gaby, I feel like I have.  She was actually at my son and daughter in law's wedding back in 2013.  She and my daughter in law Koko were working for the same person and became friends.  I remember seeing her from a distance at the wedding reception with her gorgeous smile and bright red lipstick. She was dancing with her husband and having a great time. So when deciding who to choose for this week's edition of the popular #WCW I had to shine a well deserved spotlight on the effervescent Gaby.  She embodies love of food, clean eating, and yet enjoys her treats too.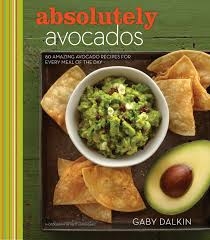 She is probably most known for her love affair with avocados.  So much so that she even wrote a cookbook about it. Originally from Arizona, she likely grew up eating Mexican food on a regular basis and perfected her guacamole game!  Today Gaby is one of the most well known food bloggers sought after by many culinary companies such as Williams-Sonoma to promote their products. She has partnered with another of our #womancrushwednesday's the Pioneer Woman Ree Drummond, and has guest posted on her website as well.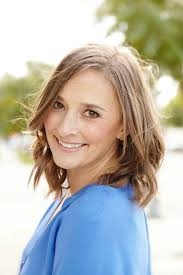 And Gaby is one of my fav snapchatters! That's right, she is a Snap Sista! I look forward to her cooking tutorials each Friday (she calls them "Snapisodes") as her natural easy going style is so refreshing.  She engages with her followers even asking them to help choose which dish they would like her to demonstrate!  She is very active on Instagram as well and shares selflies with loads of her famous and talented friends.  I just love her and if you aren't already following her I really encourage you to do so.  She makes cooking seem effortless and is great at both savory and sweet recipes.   In fact, Koko was the one who told me about Gaby's infamous "slutty brownies" which she would make for the staff at their job. It is a triple layer decadent treat that you too will want to make ASAP.
Thanks Gaby for being a gorgeous gourmet gal inspiring so many of us in the kitchen! Thanks for bringing sunshine into my life.   Not just when I'm here roasting in L.A. and making your refreshing salad.  But when I am back home across the pond in the rainy cold weather too. Because your recipes are a bright light like you!
Shining love,
YDP
ps. If you are interested, I have more of the Gaby lovefest on my snapchat story (username: blissbakery) as my friend and I recreated her colorful salad. But fair warning, though it is a great recipe, there is some bad singing by me on there!  LOL!