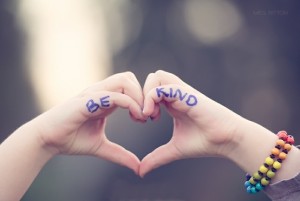 As promised in yesterday's post, I've put together the recipe for the triple layer lemony cake that I renamed "Forgiveness Cake".  But just before I share that, I have to tell you about the wonderful gifts I received yesterday.  And all from people that I don't know personally.  Or as society would call them "strangers". Though funny enough these strangers didn't seem strange to me at all.  In fact they showed more kindness than some people close to me have.
As I mentioned in yesterday's post, for my mom's birthday I decide to make her a birthday cake and then take it to where a group of homeless people congregate.  I was a bit apprehensive when I went there.  I didn't bring a purse, and only had my phone, my big tupperware case with the cake, and a bag with a cake knife, napkins and matches to light the candles.
I walked up to two girls in a large crowd. They were maybe in their late teens or early twenties (I'm not the best at gauging ages) and I introduced myself.  I explained that I had baked this cake and wondered if they would like to share it with me in honor of my mom's birthday. They looked at me kinda funny at first.  Like who is this lady with the American accent and a giant plastic case (because at that juncture you couldn't see the cake inside) babbling on about her mum.  Finally, I set down the case on the bench and opened it up and their faces totally changed.  They saw I had written on the cake "Happy Birthday Mom" and they could smell that amazing smell you get from a freshly baked treat.  Literally, all the people who had been milling about started to come over and I sensed they were getting excited.  Then one of the girls explained to the others what was going on and said "Let's help her celebrate her mum's birthday".
With maybe 15 people gathered around I tried to light the candles.  I was a bit nervous and my hands were shaking, so I was having trouble with the matches.  Then this man, who I heard someone call him Keith, came over and said, "Here let me help".  He whipped out his lighter and began helping me light the candles.  And once I started singing the birthday song, they all joined in and sang with me.  It was actually surreal.  But it felt really good.  When I blew out the candles I actually started to cry.  Two people, I didn't see their faces as mine was buried in my hands, touched my shoulders, one on each side.  I could hear their voices, one was a man and one a lady.  They said, "There, there, come on now, you're gonna be okay."
Once I began to slice up the cake I felt better.  Then I really felt great when people reacted to  the taste of it.   One older lady said it was the best cake she had ever eaten.  There was a young teenage boy there and he came back a third time!  The cake was nearly gone at that stage.  He said he thought it was gorgeous and he absolutely loved it.  I saw myself in him!  Then I noticed he took the third piece to the end of the long bench and gave it to a very worn down looking woman.  She reminded me of my mom.  And the girl who I first approached saw me watching and she said, "That's his mum."  I realized that even if this kid is in a bad situation, he still loves his mom and will want to do things for her.
I thought back to when I was a kid.  And in spite of the hell we lived in, I tried my best to help my mom and do things for her.  For instance, when checks would arrive in the mail for the commercials that I worked on I remember saying to her, "Why don't you take this check for yourself".  I told her, "If it weren't for you driving me to the auditions I wouldn't be in commercials."  She would take them now and again.  But mostly she would say, "No this is yours and it's all going into a trust account for you to have when you're grown up."  From the bottom of my heart, I honestly don't care about the fact that there never was an account.  Money is money, it comes and goes.  But a person's word and their integrity is more powerful.  I just wished she had used the money to help our family's situation and not on her drug habit.
As I watched this boy, who was introduced to me as Tyrone,  give her the cake,  I knew he was just doing what most kids do no matter their situation.  He wanted to please his mom.  All the other people there seemed to know him well and teased him about his sweet tooth.  There were old people and young, black and white.  And they almost seemed like a family, in that they all knew each other and seemed to look out for one another.  I have to say I really enjoyed eating my slice of cake with all of them.  The two girls I first approached, Nina and Maryanne kept asking, "Are you alright luv?"  I felt very comfortable, like a 180 from the moment I first walked up to them.  I could have stayed longer, but decided I should go.  I thanked them all and got a few hugs as they sent me off  with *one small piece of cake left in the case.  It was much lighter carrying it home.  But that wasn't all that felt lighter.
Yesterday I had stayed off snapchat all day except an early morning snap (text) to those that follow me saying that though I was baking I was going to be silent because of the "day that was in it".  I suggested people might read my blog to explain.  I had trouble going to sleep last night with so many things on my mind about the day.  Going to mass, baking the cake, having an impromptu party….and then I decided to check my snapchat.   I had all these messages waiting from people that follow me.  Total "strangers" if you will.  Yes, they see my snapchat stories and I theirs, but we haven't met in person, nor do we have a relationship outside of this social media realm. Yet the most amazingly kind and supportive words were written to me.  Even encouraging me and thanking me for bringing joy into their lives with my wacky baking tutorials.
It struck me that this "kindness of strangers" bit is really the Gospel story of the "Good Samaritan" but it's happening here and now.  And I feel so utterly grateful!  I once read a newspaper quote by a homeless person that said what they don't need is another brown bag sandwich dropped off to them from the "do gooders".  What they need is someone to talk to them and show them a bit of love to help make them feel human.  I hope this cake, made with the secret invisible ingredient, LOVE, can help us all feel a bit more human!
 Triple Layer Lemony Cake
For the cake:
1 cup (1/2 lb) unsalted butter softened
2 cups (450g) caster sugar
4 eggs room temperature
3 cups plain flour, sifted
½ tsp baking soda
½ tsp salt
1 cup whole milk
2 Tbsp lemon zest
2 Tbsp lemon juice
For the icing:
1 cup icing sugar
2 Tbsp lemon juice
For the filling:
1 jar of Lemon Curd
For the frosting:
500 g icing sugar
160 g unsalted butter, room temperature
4 Tbsp lemon zest
50 ml whole milk
Preheat oven to 180 C/350F/Gas mark 4
In a large bowl of an electric mixer, beat butter and sugar until creamy and fluffy about 3-5 mins; add the eggs one at a time beating 1 minute after each addition and scrapping down sides of bowl in between.
Meanwhile in a separate bowl combine flour, baking soda and salt. Add the dry ingredients to the creamed mixture, alternating with the milk. Mix until all is integrated and then add the lemon zest and lemon juice. Beat for 30 seconds.
Fill prepared baking tins and bake until done about 20 mins, when toothpick inserted comes out clean (12 mins if making cupcakes). Put on a rack to cool in the tins. While still warm pour a mixture of 1 cup icing sugar that has been mixed with 2 Tbsp fresh lemon juice on top of cake and poke holes in cake with a toothpick so the icing can be absorbed.
Once the cakes have totally cooled fill with lemon curd (if making a layered cake spread in between layers).
To make the frosting, beat together the icing sugar, butter and lemon zest (you can also add some yellow food coloring if you desire) until it has come together and is well mixed. Turn down speed and slowly pour in milk, when incorporated turn up speed again and beat until light and fluffy, about 5 mins. Then spread on cake and put sprinkles on the sides of the cake for decoration.
I was happy as usual this morning.  A new day, a new opportunity to love more, and make the most of this precious life.  I was back on snapchat with my bad singing, bad dancing, but  good recipes. Today  I made a peanut butter ice cream sambo!  Haha , auto correct just tried to change the sambo to samba. That's a dance move.  Even with my dance naiveté I know that!
Thanks for all the kindness,
YDP
*ps. I wrapped up the one last piece of Forgiveness Cake and put it in the freezer.  Maybe if my mom is still alive, and if I ever find her, I can share it with her!