Last year Hubby and I spent our anniversary in Kenya, Africa. I wrote several posts about why were were there. But of course the post on this date last year wasn't so much about our time with the great people of Dandora but about us:  A married couple, best friends and soulmates forever more!  I titled it Two Become One.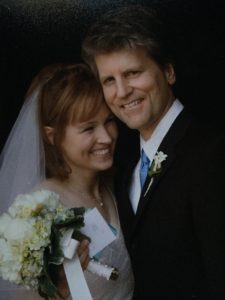 People look at a couple like us and might think, oh they are so happy, blah blah. And we are. But as I shared in a recent post called Issues, we have had our share and then some of challenges. But the concept of two become one is really the key. We put our needs as a couple above our individual wants.
Hubby always likes to refer to a bit of advice shared by the husband of an elderly couple.  When he asked the man the secret he replied, "happy wife, happy life!" And then the gorgeous couple looked at each other and smiled.
I AM happy, but mostly I am grateful to be married to a man of integrity, values, loyalty, kindness and strength. He supports me and encourages me but also protects me. As I have said on here before he is my cheerleader!  And I am his.  We are different in so many ways, but at the same time it is as if we have the same soul.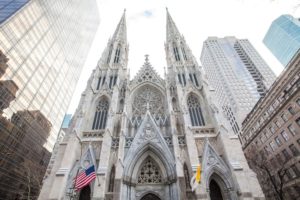 This morning we started our day at mass at St. Patrick's Cathedral here in New York.  It was a lovely way to give thanks for our blessings. And the biggest blessing is our LOVE!
LOVE ofTEN!
YDP