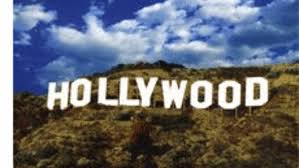 Sorry no recipe today folks, but if I really wanted to get a million viewers I should have started a gossip blog not a food blog. Seriously though we humans love us some goss!
But in lieu of a tasty treat I have something else to whet your appetite, and it is indeed a peek into my previous life in Hollywood. Tomorrow I'll be back in the kitchen I promise!
When people find out about my prior life in entertainment they love to know who I met, worked with, socialized with etc and any and all of the most intimate details of said celeb. The one I get asked about most is Michael Jackson. Here is where I draw the line. Unlike some that have literally resurrected their dying careers by his death simply by having had some contact with him, well I won't go there. The kicker is some of these people used to lambast him while he was alive, and now they talk about MJ like he was some sort of saint. I get the Irish way of not speaking ill of the dead, but at the same time, being two faced to get two bucks is just not right.
But I will share a story about another superstar, Tom Cruise. Whatever anyone says about him in the media, he is a lovely and kind person. I first met him when we were flying on a Columbia Pictures private lear jet together and he was sitting right next to me. His hair was long at that time (he had just finished working on a film called "Legend"). He was reading the script of his next film, which was "Top Gun". We were on our way to attend the premiere of his then girlfriend Rebecca DeMornay's movie "Slugger's Wife".
He wasn't yet the big super star that we have come to know over the years. And I'm not even sure he was into his controversial Scientology mode. At least he never let on to me. But between our served airplane meal (which I have to say is pretty nice on a chartered jet) and our reading (I was devouring a book called "Your Child's Self Esteem" and was 6 months pregnant with my second baby) we chatted about life. He was so open, friendly, and humble.
Not long after that back in LA he and Rebecca came for dinner. By then the film that brought them together, "Risky Business", was a massive hit and catapulted them to stardom. I had seen the film as well and loved it. It had a very haunting tone to it and I have to say the characters they played were very believable. So believable in fact that I actually mistook Rebecca the person for her character Lana. If you haven't seen the movie, you should. If you have seen it, see it again. A blast from the past! Besides showcasing the beautiful backdrop of my hometown of Chicago, Tom Cruise does his infamous underpants dance to "Old Time Rock n Roll" that is a must see!
Back to Rebecca and the dinner at my house…anyway, just after we finished eating dinner she excused herself to use the toilet. Since I had given them a tour of the house when they arrived she knew where the downstairs bathroom was but instead went upstairs to the master bathroom. Okay that in itself was strange, but then she was gone a long time! When I say long, I mean long! While she was gone I kept thinking of her character in the movie. Without giving too much of the movie plot away, she played a "hooker with a heart" but she had no problem helping herself to a thing or two that didn't belong to her.
So while I chatted with Tom and poured his coffee maintaing the hostess with the mostess mode, I couldn't help my silent anxiety and kept checking my watch (this was back in the day before my phone was my time keeper). Finally to my relief she came downstairs and slipped back into the dining chair with this lovely smile that had a hint of secret on the side.
Two seconds later I excused myself and ran upstairs. I literally rifled through my jewelry box, closet, medicine cabinet everywhere I could think of looking to see if any thing was missing. I actually thought she might have taken something.
It is quite embarrassing now to admit this. As a former actress myself I realize that we are paid to do a job. We create characters and then the audience suspends disbelief by accepting these people as indeed the characters. But when the screen goes black our imagination should go to sleep as well and accept that these people are playing a part. But I, hand to heart ,thought maybe she was playing so close to type that she might have stolen something.
I haven't seen Rebecca over the years. And she has no knowledge of my concern over my belongings on that night. She might actually be amused rather than offended knowing she clearly did a great job!
I used to run into Tom from time to time when I lived in LA (its just that easy, trust me) and no joke he would give me a big hug and was as sweet and humble as the first time I met him. Ironically, though I never personally worked with him, several actresses that I knew and worked with did do films with him. Meg Ryan, Lea Thompson, and Elisabeth Shue might have an IMDB link with Tom, but he and I share a different kind of IMDB. 'Cuz  I Made Dinner Before for him!
Oh, and just to say, nothing was missing from the house that night, except my common sense! But I never let on, because when I went back downstairs and slipped into my Susie Homemaker role I too had a lovely smile with a hint of a secret on the side!
Can you keep the secret?
YDP
P. S. In lieu of a recipe here are a couple of great restaurants to visit if you are ever in Chi town, just try not to dance around in your underpants for gosh sakes!
Alinea: Break the bank and book ahead for this gastronomic experience! The chef Grant Achatz's 3 Star Michelin restaurant is dear to my heart because this man over came cancer of the tongue (can you imagine a chef not having his sense of taste) to continue his awe inspiring creations.
Frontera Grill: If you know me, you know my obsession with Mexican food. Rick Bayless is an institution in the culinary world and this place is Mecca for south of the border flavors.
Last but not least Deep Dish Pizza is a must if you are in Chicago, just take your pick! As they say, when in Rome….you gotta have some! And there are plenty of places to choose from, but the place credited with inventing it is Pizzeria Uno.