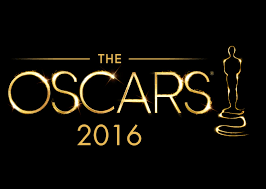 Suffice it to say that by the time you read this the Oscars will have come and gone. What will people be talking about most? Likely who wore what, what after parties were the best, and possibly which speeches were home runs. Often within weeks we forget what movies walked away with awards, and more often than not forget what movies were even nominated!
What I didn't forget however, was that I promised you my take on the movies nominated this year.  I've been on the road traveling now for a few weeks, so my posts have been minimal. But I said in my Screen Actor's Guild Awards post (click here to read) that I would make a mention about the films up for contention this year. I am utterly blessed to still be a member of S.A.G and receive the films during the awards season. Especially nice since I no longer work in Hollywood.  I am not a professional film critic, but because I used to make my living as an actress, I do have an opinion, for what it is worth. Maybe a better title for this blog post is: "And the Academy Award Should Go to…" So here goes, in alphabetical order, the nominated films…
Bridge of Spies: Based on a true story, this intriguing thriller about a U.S. lawyer who takes on a case to represent an accused Russian Spy is well made, but long.  The high quality however is not surprising though because it was directed by Steven Spielberg and stars Tom Hanks. The A TEAM! I enjoyed learning about the historical aspects of that era because of the film, but didn't experience any emotional pull into the characters at all.  Not my pick for BEST.
Brooklyn: I love Soirse Ronan in pretty much any film in which she stars. Her accent, her Irish beauty, and her amazing acting chops. And while this film might not have had enormous depth, she does make you FEEL her dilemma. The story of a young girl who moves to America to find a better life,  yet finds herself having her heart torn in two. As an emigrant myself, I know that it is exciting to go somewhere new, and simultaneously still long for home. However, going home has challenges too. Bottom line, nothing is perfect and I appreciate that she doesn't overplay the emotion. I can highly recommend this film, not just because it is Irish (though that helps) but because it is well filmed, acted and nostalgic. You'll get your money's worth that is for sure. I am rooting for this film, even if it isn't my pick for BEST, but would be happy if it won.
Mad Max: To be honest, I didn't see this film. Because it wasn't sent to me by the Screen Actor's Guild Awards panel (it wasn't nominated in a S.A.G. acting category), and I never got to the theaters to see it. So I can't comment on this one, sorry guys!
Spotlight: While this film is of high quality with an amazing cast, it was very difficult to watch. I hated the subject matter, which was also based on a true story. The film focuses on the journalists that uncover the priests' molestation case in the Boston Catholic Archdiocese. I did FEEL in this movie. But I felt gross and uncomfortable. There was no pathos or resolve. Yes at the end of the movie there is a scrolling list of all the churches in the world that have had priests do these disgusting things. But that just left me shaking my head. I wish there was a bit more on the victims. But it was maybe akin to "All the President's Men" a film about the journalists who uncovered the Watergate scandal back in the 1070's. But in my opinion, in this instance more sensitivity towards those harmed would have better served this film.  DEFO not my pick for BEST!
The Big Short: Before we watched this film, my Hubby read the description to me and I had the thought that it might be a good one to sleep through. I could just nestle into his arm and have a nice nap. But guess what? I didn't! I loved the film. It is informative, I mean I had no idea the players and details behind the housing crash in the U.S. back in 2008. We had just moved to Dublin when it all happened (and I was thanking God I had already sold my house). The cast in this film is phenomenal. It is very talky and you have to keep up, but I think it should be a must watch for all college kids! We need to learn from our mistakes. And while some think financial mistakes aren't that important, this one is eye opening. But it wasn't a film that made my soul move to new places. It was only intellectual. And though I love my brain to be stimulated, my picks here are from an artistic soulful place. Hence it is not a pick for BEST.
The Martian:  I really loved this film about an astronaut that is accidentally left behind while the rest of the crew blasts off back to space to avoid a storm on Mars. Matt Damon was very engaging and you can't help but root for him as he comes up with ways to survive there with what is left of their makeshift laboratory. He had me laughing and crying. And when I experience a roller coaster of emotion while watching a movie, that is a good sign. I love Ridley Scott as a director, and he does a great job here. But the ending of this film felt forced and strange. Not my pick for BEST but if it won I would be happy for them.
The Revenant: Probably one of the most gut wrenching films I have seen. It is the story of a man's will to survive the many horrific incidents that occur to him while braving stark and freezing environmental conditions. I had to look away on many occasions while Hubby and I watched this film. But it has resonated with me still since watching it. It made me FEEL and took me on a roller coaster of emotions. There is very little dialogue and the acting is gritty and tough. Not a pretty puff piece for a handsome actor like Leonardo DiCaprio. But that is why I love this film. And the director, Alejandro G Inarittu, goes all out as it is cinematically phenomenal. Just prepare yourself for your soul to be stirred! My pick for one of the BEST.
Room: Who knew a movie that for the majority of the time is set in a small and cramped garden shed could occupy such a large space in my heart. But it absolutely stole my every fiber and I did FEEL from the opening scene until the last shot. And still think about this story every day. I love the cast (which is primarily only Brie Larson and Jacob Tremblay who play mother and son) and really believed they were actual people, not actors playing a role. The writing and directing were superb. I mean, let's give it up for some Irish talent here folks! Lenny Abrahamson is nominated in the best director category and writer Emma Donoghue is nominated for her script adaptation of her novel. I highly recommend you see this film. Though it is fictional, we have heard stories similar to this in the media. And myself a victim of abuses I can relate to someone being held captive and yet having the will to survive. This, not surprisingly is my pick for BEST! Not just this year, but one of my all time favorite films. Again, not easy to watch at times, but it is like real life, it can be brutal. But what sustains this woman and her son is simple. It is called LOVE!
So that is it for you…. I hope you enjoy the 2016 Oscar's show. I'll be sleeping haha as we are 8 hours ahead of West Coast time here in London. But I can say that I know how privileged I am to have attended the awards on two occasions. It is really a great buzz to walk the red carpet and be there in person to see the stars give their speeches.
I realize how much work goes into making a film. We may sit in a dark theater and watch the two hours and think, great, or so-so. But the men, women and children that have spent their days, weeks, months and sometimes years working on these precious pieces of moving picture art deserve respect. Even if I see a film I don't personally connect with, I appreciate the time and effort that went into creating it. So well done to all the folks making cinema their calling, their life's work, to bring the magic of movies to the world.
Best of luck and love to all!
YDP