Though I left New York over a week ago, I wanted to post a round up of the visit there before too much time passes.  Having lived and worked in New York for three years and to go back there again as a tourist was a unique experience unto itself.  While it is a city with a personality like no other, it is steeped in history and rich in culture. Yet it is always changing and there is vitality in its newness. So I visited places I had been before and saw some spots for the first time. And all of it was with massive gratitude. 
I had a list a mile long of things I wanted to do in the Big Apple.  When I left on a train from NY Penn Station headed for DC I felt that I barely made a dent in that list. Which means I will just have to go back soon! But here in photos are some of the highlights.  Of course food, being my passion, was top of the list, so I got some good eats!  I'll provide links at the end of this post to all the treats I tasted in case you're interested.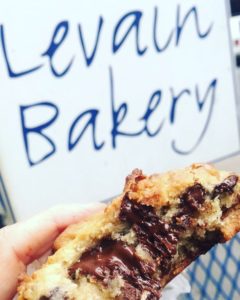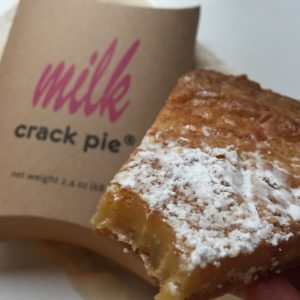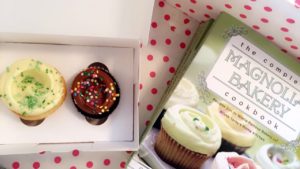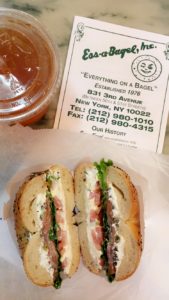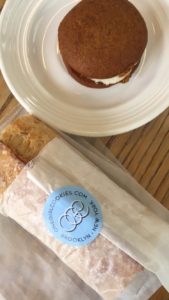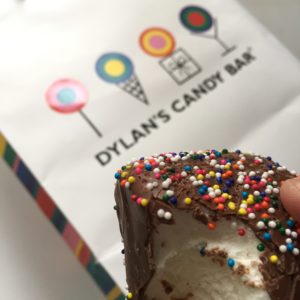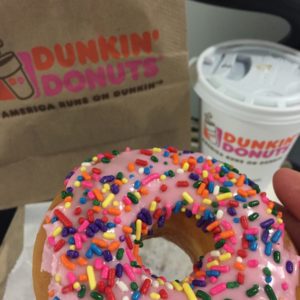 People are as important to me as food. So just because I showed you some tantalizing treats first doesn't mean I think any less of these amazing folks! I had the pleasure to meet in person a few friends I adore on Snapchat. Hubby and I had drinks with Brandon and his brother Matthew at Lantern's Keep Bar in the Iroquois Hotel. It was beautiful and they are the nicest guys you'd ever want to know! I hope it was only the first of many meet ups. As well I finally met Irish lass Lorna of LC's Closet for a quick cuppa in her neck of the woods, the super trendy Dumbo. And a surprise meet and greet with Supermodel Heidi Klum!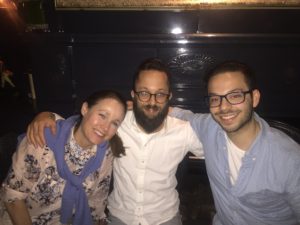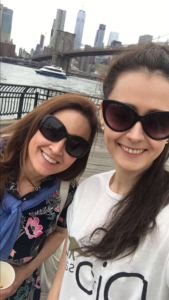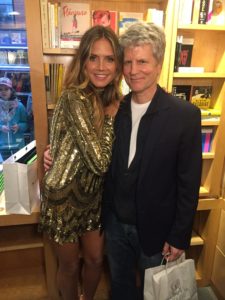 Besides eating and visiting, I got to see new places! I've never watched Sex in the City, but since I was in the West Village to stop by Magnolia Bakery, I went to the famous brownstone apartment on Perry Street that featured in the show. It was where Carrie Bradshaw was often filmed on the front steps.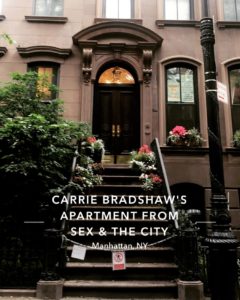 I spent a lovely day walking the city from midtown to the upper west side. A stop along the way at the world renown  Lincoln Center, where I saw my first opera (Tosca). Many trips there over the years have included shows Fiddler On the Roof, Handel's Messiah at Christmas, and of course the American Ballet Theater.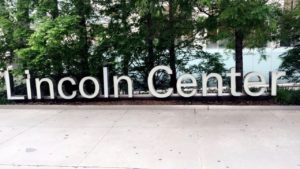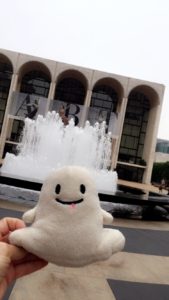 It was a sad visit to the Dakota Building where its most famous resident John Lennon was gunned down. Across the street in Central Park is the sacred Strawberry Fields memorial for him.
I went back to the New York Public Library Main Branch and Grand Central Terminal both looking as awesome as ever! Two of New York City's most iconic landmarks.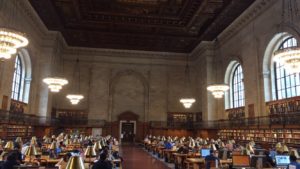 And I took my first solo subway trip in NY to my spend my first day ever in Brooklyn. It was amazing.  Especially walking back to Manhattan over the East River on the Brooklyn Bridge!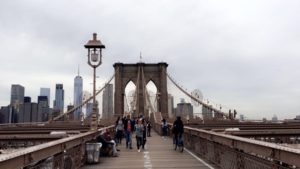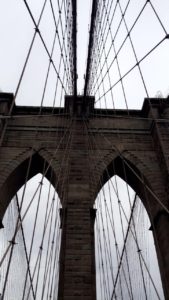 Traversing one of the world's greatest cities by foot isn't a difficult task. One of New York's five boroughs, Manhattan, is only 13 miles long and 2 1/2 miles wide.  Walking is great for exercise, sightseeing and a way to save money on transportation. Plus there are fab photo opps. While it was too overcast and cloudy during my stay to go up to the top of the Empire State Building or the Top of the Rock  I did see Rockefeller Center.  Where the famous Christmas tree usually stands, they had a gigantic ballerina.  Hubby and I spent our anniversary morning at St. Patrick's Cathedral and I enjoyed taking in some HOPE and LOVE on my daily outings.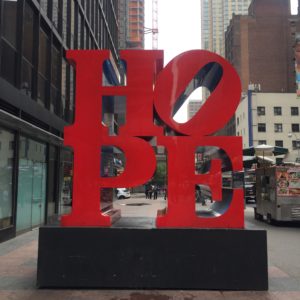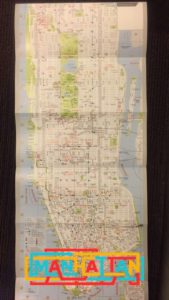 Until next time, I heart you New York! LOVE,
YDP
P.S. As promised here are links to must taste treats in NY