October 19th.  I've talked about this day with you all before.  It is my mom's birthday.  I poured my heart out in a post called A Moment of Silence the first year of this blog.  And last year on this day I shared a totally different scenario.  I was asked to speak at the NWED (National Women's Enterprise Day) in County Galway, Ireland.  So how to recognize her birthday this year, when we still don't know after 27 years whether my mom is dead or alive?  Keep Calm AND Silent Please?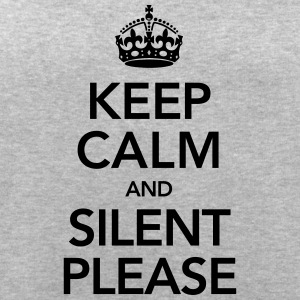 It just so happens that today is also #tellthetruththursday on my Snapchat channel (username blissbakery). I don't often talk about serious topics on my snaps.  But from time to time I have shared some powerful truths about my family, however without going into gory details.  I do have some young children who watch my snaps and am mindful of them. So I just suggest to the more mature folks to come over here to read some of the stories of my past.  It is so nice when they message me with kind words of support but often they share their surprise. Why? Because I don't walk around with a cloud over my head about my past and am usually an upbeat and cheerful person. That can shock a person who has a stereotype in their mind of what a child of a drug dealer/addict mother looks like.  I get that.
This week when my hubby had a business trip planned he asked if I wanted to join him. I've been doing a fair bit of travel as of late, and to be honest wanted to stay home. But I came along for two reasons. One I've missed him, and two I didn't want to spend my mom's birthday alone in London.  I doubt hubby remembers it's my mom's birthday.  He never met her but of course has heard all the stories.  But after last year, which was finally such a positive way to celebrate, I thought this little getaway in Florence, Italy could be another nice way to mark my mom's birthday.
Since Hubby was tied up with business commitments all day I visited the Galleria Dell 'Accademia to see Michelangelo's famous work, the statue of David. Then after that I went to the Cathedral and climbed all 463 steps to the top of the Duomo to enjoy the views of Florence!  Along the way I saw a sign requesting silence. Ironic since "a moment of silence" is how our family usually starts this day.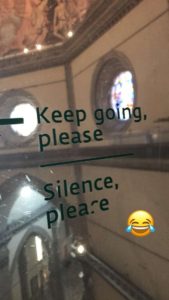 October 19th.  We can't change what has happened. But we can change how we react to it and how we move forward. Silence is good, we need it for reflection. But it is also good to speak up and share our truth, our story.  It helps us and might even help others.  We just need to be open, willing to learn and most of all, keep LOVING!
Happy 79th Birthday Mom, where ever you are! LOVE you,
Your daughter Karen
P.S. I wanted to share this quote from Michelangelo.   I not only admire his artistry, but also his ethos.  I am still learning how to cope with this day, and quite frankly this life. Thank goodness I love to learn!