Last year I shared a very brief Christmas wish here on the blog.   In 2015 I shared a bit more, even a lovely Christmas video Hubby once made.  So I couldn't let this day pass without coming on and sending you my best wishes for a wonderful day! 
On my Snapchat yesterday I was asked by my friend Amaris (@madbleuz on Snapchat) if I would participate in a chat about what Christmas means to me. I summed it up in three words:  Faith, Family, and Food.

Just to recap a bit for you,  faith is the most important part of this day.  Christmas is first about Christ, the basis of my faith.  For me, the celebration wouldn't be complete without attending mass on Christmas Eve and sometimes even Christmas Day as well.  Often I might even bake a birthday cake for baby Jesus!  When my son was little he told me he knew what Jesus' last name was.  When I asked "please tell me" he blurted out, "Christmas!  It's Jesus Christmas because his mom's name is Mary Christmas!"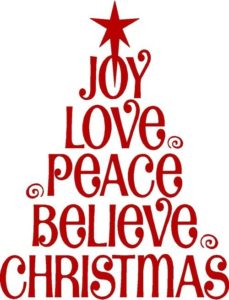 Which leads me to another important aspect of this festive time of year and that is family. And by family I not only include my blood family but my friends who are also part of my family.  In years past I would be surrounded with my family.  In an ideal world it will still be the case.  But the reality is I haven't spent a Christmas with both my daughter and my son since 2006.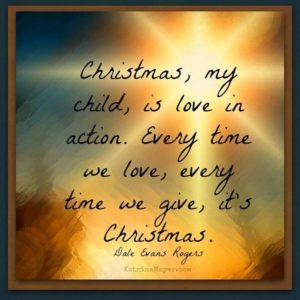 I was lucky enough to have my son with us in 2007, then Hubby and I moved to Ireland in 2008.  My son and his wife have thankfully come to see us for Christmas twice, in 2010 and again in 2015. Thank God for modern technology, so our family can talk, FaceTime and Skype our way into each other's hearts when we are apart.  I hope that 2018 is indeed the year I get to be back in the USA for Christmas with my daughter's family. I've longed to be able to see in person my two granddaughters excitement on Christmas morning.  Because to be honest, seeing this holiday through the eyes of young children is the best!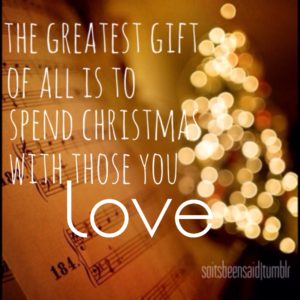 Lastly, and no surprise, food is an important part of Christmas.  Even before I became a professional chef I was always passionate about cooking.  I love to make, bake and take goodies to others!  It is one of the ways I share love.  I would have always been the one to host big holiday dinners where everyone  was included. And that means family and friends that don't share the same faith as I do. Because food is a leveler, a commonality we can all share.   No matter our faith or lack there of, it is nice to break bread together.  Sharing food with one another, no matter our differences, leads to tolerance.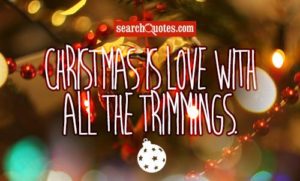 I want to leave you with a little story on the subject of tolerance.  One of my all time fav people is the great chef Sami Tamimi of Ottolenghi here in London.  I have spoken about Sami on here before.  His lovely self went on his Instagram and wished everyone a Merry Christmas. Someone took offense because of Sami's faith (he is Muslim)  and said that he shouldn't celebrate other religions.  But I loved Sami's replies:
This whole thing reminded me of a meme sent to me a while back by one of my Woman Crush Wednesday honorees, Caitriona Redmond.  Because no matter what religion we are, or not, we could all use more LOVE in our lives!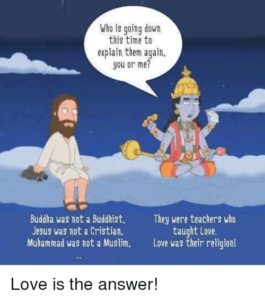 With our recent trip to Havana, and everyone here in the house being sick, it took us a while to get into the Christmas feels.  But a trip to the most decorated pub in London (pics below), a view of the Covent Garden Christmas tree, and the Carols by Candlelight at the Royal Albert Hall on Friday got us warmed up.
London looks very festive this time of year! Everywhere you look seems you can find some yule tide cheer!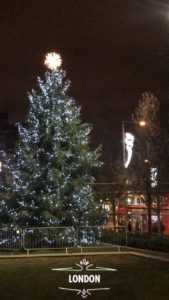 Then Christmas Eve Mass last night with the children re-enacting the Nativity scene solidified the joy of the season!  It isn't about the presents, but the presence of LOVE.
Sending our love from London to one and all!
YDP
P.S. What does Christmas mean to you? I'd love to know! Please feel free to leave a comment below.