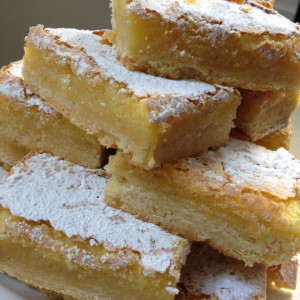 I'm not from today's generation that practically gets awarded a gold medal for breathing. But given where I came from I am pleased to have won a few precious things in my life. I have only received one trophy and that was when I won the Little Miss Garden Grove Pageant at six years old. That was long before Honey Boo Boo!  Forty years later I won Most Beautiful for my age from People Magazine.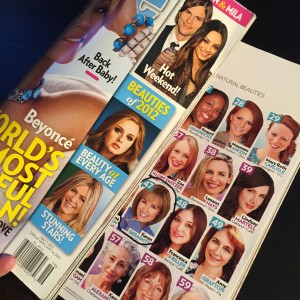 But what I'm most proud of is winning best tasting Lemon Bars at our church school fair. It wasn't The Great British Bake Off or Master Chef but never the less each year I made these lemon bars they were pre-sold and there was a line of people waiting for them. They have a buttery flakey base and a nice tart lemony filling. Then the sprinkling of powdered sugar is indeed the icing on the cake! The secret was the fresh lemon tree in my back garden. The zingy bright yellow citrus was bursting with flavor and the lemon bar aficionados benefitted from that tree to table freshness. But there was another alchemy going on just outside the kitchen.
I got married to my first love at sixteen and a half and thought maybe I was going to be lucky and marry my prince without having to kiss a lot of toads. Unfortunately my prince turned into a toad fairly quickly. Things were not good and they were actually about to get worse. From the outside it all looked okay, but that was because I was turning some major life lemons into lemon aid. I was focusing on the positives and turning the negatives into something useful. And cooking was a massive outlet!
I still make my famous lemon bars but I don't have a lemon tree in the backyard . That is because that house, which was my dream house turned into a nightmare house, was sold in the divorce. And though I haven't won any competitions with the recipe lately I have won over some new converts. Try out this recipe and you might too!
Ingredients
1 cup (1/2 lb) unsalted butter softened
1/2 cup powdered sugar (plus extra for sifting on top of baked lemon bars)
2 1/3 cups all-purpose flour
4 large eggs
2 cups granulated sugar
1 tsp grated lemon zest
6 tbsp lemon juice
1 tsp baking powder
Method:
1. Preheat oven to 180 C/ 350  F.
2. In a large bowl of an electric mixer, beat butter and 1/2 cup powdered sugar until creamy; beat in 2 cups of flour, blending thoroughly. Spread mixture evenly over bottom of a well greased 9×13 inch baking pan. Bake for 20 minutes.
3. Meanwhile in a small bowl, using an electric mixer, beat eggs until light. Gradually add the granulated sugar, beating until the mixture is think and lemon colored. Add lemon zest, lemon juice, remaining 1/3 cup flour and baking powder; beat until smooth and well combined.
4. Pour lemon mixture over baked crust and return to oven; bake for 15-20 minutes or until topping is pale golden. Place on a rack to cool; while still warm, lightly sift some powdered sugar over the top.
5. When cooled cut into bars, taste and you'll see that life got a bit better!
Lemony Love,
YDP