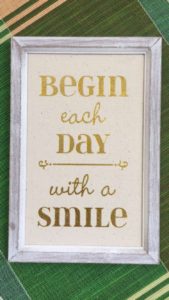 It has been five weeks since our time in Africa. A trip about which, prior to embarking, I had much trepidation, for many reasons.  Hence I referred to it as a "tripidation". My physical health being one of the reasons I was concerned about going.  But mostly I was hesitant to go to Dandora, Kenya because of what I thought I might find there.  I expected to see poverty and filth that would take me back to a dark place in my own life.  I am so sensitive and I thought it would be too hard to see people in dire conditions. I had experienced that feeling before when I had visited the Phillipines.  I felt guilty that somehow, I managed to improve my life.  I now have food, shelter and clothes.  But how could I witness others in these circumstances and then go back to my "normal" life?
Well folks, all I can say is that I will try my best to impart my feelings each day this week by using only one word to describe my experience.  Today that word is JOY.  That is it.  I won't write much more, as I will let my Hubby's amazing photos tell the story.  But suffice it to say, the people we met, the people that we helped, the people that we worshipped with and sang with, danced with and dined with, they have the one thing that eludes so many others.  In spite of having next to nothing, they have everything and they shared it all with us.  Their joy is exhilarating and infused our souls with an energy that makes me long to go back.  Back to that place, to those people, and especially to the sweet, sweet children!
There it is, JOY shining forth from these faces with their beautiful smiles. At one point, while at a school mass, I felt like my heart was going to explode from so much joy. I have posted this on my Instagram if you give a little click on this link you can hear the children singing. But guess what?  My heart didn't explode!  It just expanded wider to make room for more JOY to enter!  It is the gift that keeps on giving!
Check back tomorrow for more reflections on my tripidation!
Bursting with JOY and LOVE!
YDP