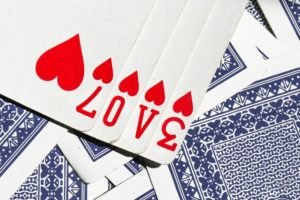 It is day six in this series of my trip to Kenya, Africa.  In using one word each day as inspiration, today's word is probably my favorite.  LOVE!  I talk about it all the time, I have an affinity for heart shapes, and have worked hard to become fluent in the 5 LOVE languages.  But that is because spreading LOVE is my purpose in life.  And I want to use every possible language necessary to do that.  Therefore, I was very excited for today to come.
I will share a story I wrote for a group blog that was set up for the team of travelers of which my Hubby and I were a part.  This story was one of the key experiences of my time in Dandora, one of the largest slums in Nairobi, the capital of Kenya.  I supposed it was the moment that all my trepidation about this trip eased. I realized that I had to communicate these feelings and this notion of a "tripidation" series came to mind. Tomorrow will be the final day in the series.  But for now, just let your heart be touched by a young boy named Eugene.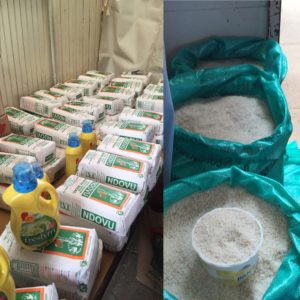 Yesterday was such an incredible day of LOVE!  For me personally, being witness to the good Veronika's Place is doing by distributing food to those in need, brought back a flood of emotions.  I experienced poverty as a child and we often went to food banks and churches for help.  Even the young ones have a sense of what is going on when their mother's are lining up for their rations.  And so I was drawn to a little fella with a torn red sweater and sad face who was sitting on the ground.  I didn't know which woman was his mother, but I just got on the ground and started playing with him.  At first he was shy, but over time he and I were laughing and hugging.  We were building towers with stones, tickling each other, and I sang nursery rhymes to him.  I don't know Swahili and he doesn't know English but it didn't matter.  We just became friends.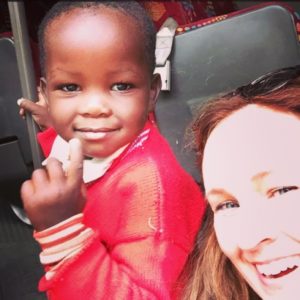 He climbed aboard our team's bus and looked like he belonged on there!  Eventually his mother came.  She was a beautiful young woman and very soft spoken.  She saw how happy Eugene was and let him continue to play with me for a while.  But they had to get going as they had arrived very early to line up to receive their number.  Eugene cried when she told him in Swahili that it was time to go.  I was crying too.  I remembered I had a banana in my bag on the bus.  I asked his mom if it was okay if I gave it to him and she thanked me.  His big brown eyes got even bigger and the tears stopped.  He was so delighted with his snack and tucked into his banana like it was his new best friend.
As they walked away, Eugene with his banana and his mother with her bag of food, I knew why I was here.  I will always have a pang of hunger in my heart remembering my time as a child like Eugene.  And that pang propels me to continue to help in any way I can to feed those in need.  I was fed yesterday too, but the food was LOVE and it filled my heart. Thanks be to God!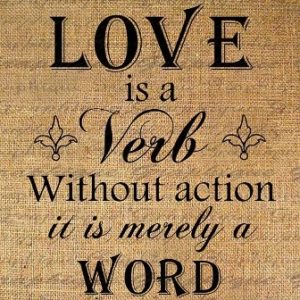 LOVE,
YDP