Probably the wackiest title ever made up for a blog post.  I'm not a poet and I know it!  However, it will all make sense!  You see, since living in the U.K. my Hubby and I have tried to take road trips here and there to learn more about some of the native writers.  We are avid literary fans and what better way then through the writer's own eyes, seeing where they lived and worked, might we get an even deeper glimpse into their greatness!  If you love books and are planning a trip here you might want to stop by any of these four spots.
"But for my own part, if a book is well written, I always find it too short"- Jane Austen
Speaking of short, our trip to Bath, England just a week ago was indeed too short. Because this gorgeous little city is a gem in Great Britain's crown!   The Roman architecture, such as the famous Baths and Royal Crescent, are beyond stunning and historic.
Much of the area would have played a part in the life of one of it's most esteemed residents, Jane Austen. We had a lovely time visiting the Jane Austen Museum. A writer who only became prominent years after her early death at age 41, the museum is a Jane Austen fan's dream come true. Artifacts, museum guides in period costume, and dress up areas to get in the vibe.  Her style of writing was so forward for the time in which she created it. One of the key reasons is that her father ran a boys boarding school. And he gave Jane and her only sister complete access to all the books in the library. They allowed their minds to be expanded through the beautiful stories between those covers.  The rest is herstory as they say!
'A day wasted on others is not wasted on one's self" -Charles Dickens
Food Fieldtrip Fridays are a highlight of my week.  I take my Snapchat friends on an outing and record the whole thing.  I don't write about each adventure I do on the blog as I have so many things to share on here.  But on December 23rd I took an expedition to one of the most iconic Christmas locations in London, The Charles Dickens Museum.  I had been there before back in 2011 with my Hubby.  In fact I included it on the blog with the top recommendations of things to do in London. However, just because I had been before (pre snapchat days) didn't mean I couldn't go back with my Snap Sistas watching. And not only was it not a waste, I learned even more on my second trip there. Besides it was all decked out for the holidays.  And I took a mosey over to the The Old Curiosity Shop and the George Saloon, both very instrumental in the life of Charles. Though he died at the young age of 58, his body of work, not just the written word but also his advocacy for authors rights, is phenomenal.
"Brevity is the soul of wit" -William Shakespeare
For years one of my top bucket list locations was Shakespeare's birthplace in Stratford Upon Avon. That became a reality this past October and I will never forget it.  If I am lucky enough to return I will be so grateful.   I am supremely in awe of this legend that is revered around the globe, and rightly so. This lovely hamlet town nestled next to the River Avon is teeming with all things Bard is a treat in itself.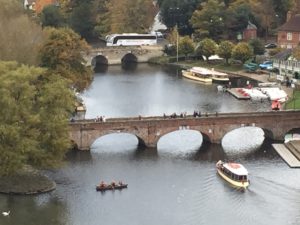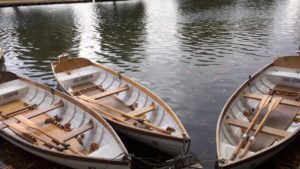 We took in two plays while we were there, as well as the visit to Shakespeare's birth home/museum, his childhood school, and a behind the scenes tour of the famous theater of the Royal Shakespeare Company. Considering that many often used phrases in the English language come from the man who created them over 400 years ago we owe a great debt to his homeland! This is one spot I highly recommend  visiting!  Whether you live on the other side of the world, or here in Britain, you won't be disappointed!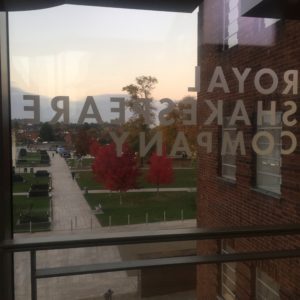 "A good poem is a contribution to reality. The world is never the same once a good poem has been added to it. A good poem helps to change the shape of the universe, helps to extend everyone's knowledge of himself and the world around him." – Dylan Thomas
While only on this earth for 39 years, Dylan Thomas' works have indeed changed the world. His classic play "Under Milk Wood" is still being performed around the world. We had a chance to visit the Dylan Thomas Boathouse Museum in Laugharne, U.K. and it was breathtaking.
Artifacts, books, and audio tapes playing readings of Dylan's poetry create a real sense of his spirit in the house where he once lived and worked. And can I tell you that the view across the Taf estuary is by far the prettiest I've ever seen. It is off the beaten path but so worth the visit. You might not want to leave. But we were on our way back to London after taking the ferry across the Irish Sea. So we hope to stop in again and eat in the tea rooms and bask in the his poetry. I think it is like meditation for the soul.
Creativity in all forms is inspiring. Just because I have this blog I don't consider myself a writer. As I had said before, I am a sharer.  Though I make my living as a chef, which is creative, I also glean insight into the soul by learning about all sorts of different creative people, like writers . These four incredible pillars of the literary world have stood the test of time. Jane Austen (1775-1817), Charles Dickens (1812-1870) William Shakespeare (1564-1616) and Dylan Thomas (1914-1953).   How cool that their legacies are literally in our back yard?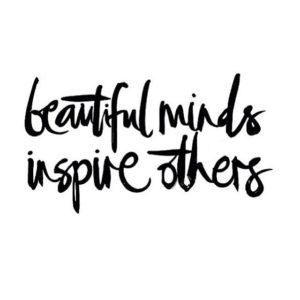 Literary LOVE,
YDP