Each LOVE story along the way during Guest Blogger Month has had its own 'personality' if you will: Poignant, touching, powerful, tender, funny, sweet, magical, gut wrenching, precious, and most of all inspiring. I say "most of all inspiring" because in spite of love being, well LOVE, it can also have it's challenges. Nevertheless, all of the authors have kept loving! That to me is inspiring.
The same can be said for author, Rita from the fab blog Style Your Way. Her love story to her mom is inspiring because she has poured that love into her own daughter, which keeps the circle intact!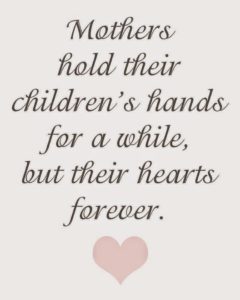 A Mother's LOVE
Thank you to Karen for giving me the opportunity to share this.
On the 9th March 2008 I became a mother. For as long as I could remember I had my life planned out. I would be this career woman that got married at about 27 but I would wait until my mid to late thirties to have children. I had it all mapped out. My life and my love I suppose.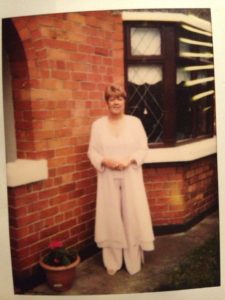 In June 2004, at 21 I met my now husband. To be honest I knew he was the one from the start but I was afraid. Afraid that I would mess it up. Afraid to take a leap of faith and tell him I was head over in heels in love and knew I'd spend the rest of my life with him. I know you are now thinking the same as me back in 2004, a John (my husband) shaped hole in the wall if I told him that.
Fast forward to a year later and we were so in love. Yes we were that couple that spent all our time together. In all this love, my Mam got sick. At first she was a little sick. A pain in her stomach. Then the news came that I never knew could hurt. That a news could tear open my heart in a matter of minutes. My Mam had cancer. A rare form. By the time she was ready for her operation, it was too late to save her. Again that news tore me apart. My Dad broke the news to us that my Mam had a year to 18 months.
The next year brought us joy and sadness on every level possible. In this time I moved in with John. I was last to leave home and my Mam was 100% behind me. She loved how in love I was. I did everything with her. We would do our shopping together on a Saturday and even though she was so sick, she really tried her best to keep her strength for when me and my sisters and brother were around her.
On the 24th February 2007, my Mam passed away. She fought so hard to stay with us. I was 23. I never planned for this.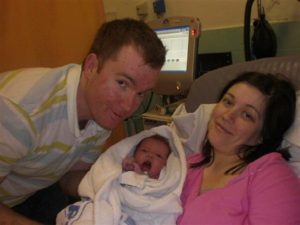 In March 2008, I had my daughter Isabelle. It was then I found out what a mothers love really is. All the time my Mam was fighting her cancer so hard to stay here for her children, her husband, her sisters. her brothers, her nieces, her nephews, her grandchildren. I was heartbroken for a year that my Mam was fighting to be here. Never in my plan did I think I would lose my Mam when she was 56. As a new Mam I was overwhelmed with it all. As I said it wasn't in my plan. From the age of 22 nothing that happened in my life was in my plan!
Being so close to my Mam we acted like best friends. We had silly arguments and never seen eye to eye. If I could go back I would have been nicer to her. I would've had more patience with my Mam. I can't. I can't turn back time. I am lucky that I can love Isabelle as much as my Mam loved me. I have been honoured to have the same name as her. We are both Rita. If I can give Isabelle even half as much love as my Mam gave me then I know I have made her proud.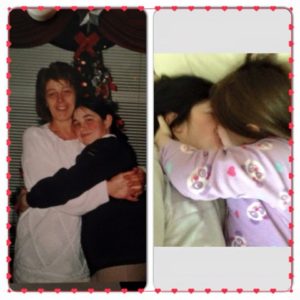 Only years later did I realise that my Mam was my best friend. I never knew that when she was alive. Her love for me has brought me to where I am today. To the mother I am today.
Karen – Our Yankee Doodle Paddy
The reason for this post is Karen. Karen has shown me over the past year that wearing your heart on your sleeve is the most amazing power you could ever have. The love Karen has for her family reminds me of my Mam. They have the same heart. The most kind, beautiful and loving heart that is so rare it needs to be treasured. If you are lucky to have your Mam as you read this, ring her, text her, hug her. Tell her how amazing she is.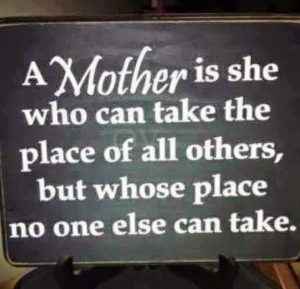 Thank you Rita for sharing that honest love story for your mom. I am sure she is looking down from heaven with a smile!  It is so wonderful that in Ireland the families tend to be matriarchal and do have so much love and respect for the Irish mammy! You've written a beautiful post about the woman who was not only your best friend but who also brought you into this world! Wow! Thank God for your Mam! A true angel!
And if you aren't already following Rita, connect with her via her social media channels. She is one of the sweetest people I have ever had the pleasure to meet! She is bubbly, friendly and has a style! Hence the name of her blog! Fashion, makeup/beauty and lifestyle.
Blog: Style Your Way
Snapchat: styleyourwayie
Instagram: @styleyourwayie
Facebook: StyleYourWayie
Twitter: @styleyourwayie
Make sure to check back later today for more LOVE stories!
Inspiring LOVE,
YDP