The greatest surprise about hearing these LOVE stories during this guest blogger series on Yankee Doodle Paddy, is how varied and personal each perspective is.  What a pure privilege to witness these brave souls opening up, being vulnerable about how and where they have experienced love.  Today's author, fifteen year old Alannah, gives us a glimpse into how her love of the arts have provided an escape from the harsh realities of life.  Music, dance, art, so many of these creative channels are a way to harness pain and joy into a tangible form. 
Love
What love means to me.
I have all the common love stories like family and friends and other things a teenage girl would typically love.   I would happily talk about them, but I have decided to open up a bit for once and discuss my truest love:  Escape.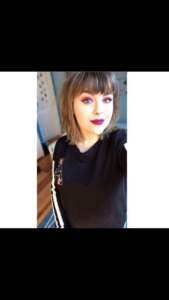 I battle with anxiety and depression everyday, so much so that I am now homeschooled.  Because I couldn't find an "escape" from my mind, from the problems I thought where life threatening but in comparison were minuscule.
I have always, since I was a tiny tot, loved music.  The melodies and the expression in every song.   I fell in love with ever genre of music mostly musical theatre (yes I am a musical theatre nerd ).  I became entranced in the music and craved to be able to do what they could do to help people escape.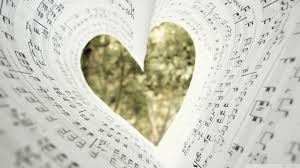 When I was younger my dad was in a car crash and I was bullied in primary school (p.s I know my life sounds like a sob story but hey that's me and I embrace it).  Because of that music became so powerful it could send me away from their taunting and my dad's countless pain and hospital days and make me feel okay again .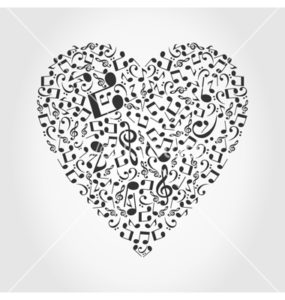 As I got older I joined stage school to further feed and fuel my love and addiction to music.   I am still there today as it's my happy place.  When I got into secondary things got tough.  I couldn't handle the pressure of school and life and my anxiety worsened.  Sadly I couldn't take my happy place with me to school so I felt stuck.
As a young teenager I developed horrendous acne and hated myself so much.   I felt horrible,worthless, like my ugly thoughts on the inside were breaking through.  As if everyone would see me for the monster I genuinely thought I was .  That changed completely when I found makeup.   I felt like I could escape the everyday me and be someone else;  someone confident , brave and fearless.  I learned all I could from YouTube and my collection grew and grew . I used to use it as a mask to hide the real me, to keep my secrets buried.
Now that I'm older (I'm only 15 but my mind is older )… threw in a Hamilton quote to further prove that the musical nerd in me can't even write something meaningful without musicals springing to mind… I love that . But as I was saying now that I am 15 I use makeup to be fearless and to feel confident and unstoppable. I can now go out in public without it as I have grown to love my skin, the true me, but I don't feel like myself without it now.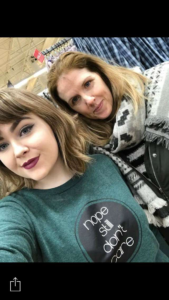 I know this is dragging on a lot but I have a lot of things to love and be thankful for in life.   On top of all that I love my family unconditionally.  I am so grateful to have them in my life and for helping me when I need to escape.   My mom is the bravest woman I know and my best friend.  To be quite real with you I properly wouldn't be here if it wasn't for her.  For getting up early everyday dancing to cheer me up or slaving away in the kitchen to make my favourite dinner when I am low.  Or just holding on to me and not letting me go, though I tried to .
I am so grateful for the amount of love I have in my life and hopefully me writing about my escape can help you to love more because if I can, anyone can.
Instagram:  alannahnorgrove
Snapchat:  xoxo.alannah
It says in Alannah's Instagram bio, "In a world of trends, I want to remain a classic".  Well, LOVE is classic, eternal, never goes out of style and is indeed the universal language.  So that means you are LOVE Alannah!  I am blown away at the wisdom and courage of a teenager in this day and age to share a story such as this. Thank you, as you have taught so many of us how to LOVE and how to find escape in the arts.  I hope you keep writing and sharing and LOVING! We will be here cheering you on all the way!
Classic LOVE,
YDP
P.S. If you'd like to contribute a love story for the guest blogger month, please leave a message or email me at:  [email protected]