I received a little surprise from Stella. A card left on my pillow last night that contained a letter.  A typed letter from my Spirit Animal.  When I say from, well, I know it was typed by my husband.   I noticed him sitting with her the other day and he told me they were having a little talk.  But I had no idea she was dictating something to him.  I must say this is by far the nicest thing my husband has ever done for me.  I was laughing and crying simultaneously as I read it.  Today is Thursday, and normally I host the #tellthetruththursday episode on my Snapchat. But it is all I can do to get dressed and make myself food today.  I am shattered with grief and I know it is a lonely process.  But coming to the blog and pouring out my heart helps.  And today, I am clinging to this letter from Stella.  So I will leave it here for you in case you want to get her perspective on things….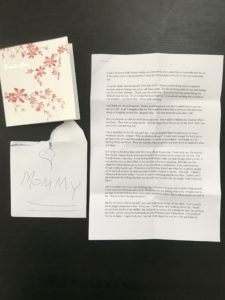 Dear Mommy,
I had a sit down with Dougie while you were away and I asked him to transcribe this for me.  I obviously can't write myself but I want to communicate with you so you can understand me.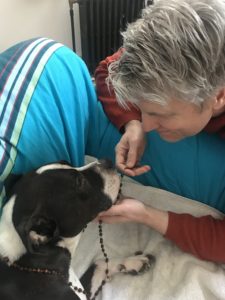 I want to firstly and foremostly THANK YOU!  Thank you for being such a wonderful mommy and for taking care of me all these years.  For always being there for me and looking out for my best interests.  Thank you for your love.  Your love keeps me going during this difficult time for me.  Your wonderful food helps too!  I would eat anything and everything you cooked… you know that.  I love your cooking!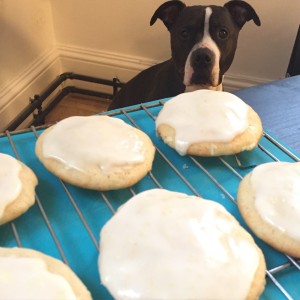 And thank you for picking me!  I knew as soon as I saw you that I wanted you to pick me… and you did!  I can't imagine what my life would have been like if someone else had come along or if nobody picked me.  Imagine that… We were made for each other, huh?
But you did pick me and for that I am so grateful.  You wouldn't believe my situation when I was born.  They were so mean to me.  And the bigger dogs always ate all my food.  Now you know why I eat the way I do.
I'm so thankful for the life you gave me.  I never imagined that I would live in so many wonderful places.  Ireland!  Who would have thought?  I really miss Ireland too but I get to go back every now and then and that helps.  It smells so good there!  And thank you for finding Helen and Dave.  They have always been so good to me and I have so much fun when I'm there.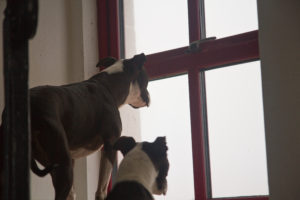 If I've been a bit down these past few years, please forgive me.  I miss Jack too.  He was my best friend.  I know that he pretended he didn't like me but I have a secret to tell you.  I let him do it once.  Just once.  It was at home when you and Dougie were at work. It was just the once so don't think of me as being a floozy or anything.  He's the one that suggested I play hard to get in front of you so nobody would know.  It was embarrassing though to play hard to get.  What kind of girl do they think I am when he's trying to mount me in the back of your car and everyone in Dublin seemed to see us… Oh well… I liked it when you took us for walks. You let us smell everything and take our time.  I know you'd get mad at me for stalling but that was the only way I could stay out longer.  I am a dog you know!
And I'm really sorry I ate your wedding cake!  Dougie was gone and I couldn't help myself. It just looked so delicious and it was!  Thank you for not getting mad at me.  People used to get mad at me for nothing when I was really young and I don't like it when people are mad at me. Which is why I'm eager to please…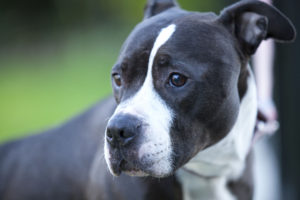 I know my time is almost up and I just want to get these things off my chest. You've made me so happy, please know that. I love you… I will never stop thinking about you. Thank you so much for all of our cuddles, for letting me go unders, for rubbing my ears, for teaching me tricks, and for letting me participate in your Women Crush Wednesdays.  I loved those! You're so funny.  I agree with you – you are a bad singer but you're a very good dancer!
I remember when you helped me when I was in Arizona.  When I had my surgery and you had to carry me up and down, up and down, up and down those stairs so I can do my business.  I've always tried to watch my waist but you know us girls!  I can't turn down food! So I'm sorry if I hurt your back or anything.  Especially your legs on that long car trip to Ballycotton!
I remember when you let me off the leash at the park near home and I ran and ran and ran. You couldn't find me and I thought you were going to get mad at me.  Thank you for not getting mad.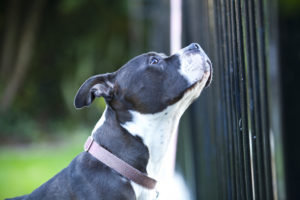 I liked to sit on Jack's head.  I don't know why.  Maybe it made me feel more dominant.  I know he didn't like it but he was kind of moody, huh?
I remember when you would give us baths and it felt so good to be 'da cleans' and to run up and down the hallway. It was so refreshing!
I remember when we went to Clare Island Lighthouse and took the ferry.  That was my first time on a boat I think?  You took me on all those ferry trips later but I think that was my first. That was fun. And I got to chase that big rabbit.  Dougie was so mad!  He thought I jumped off the island…!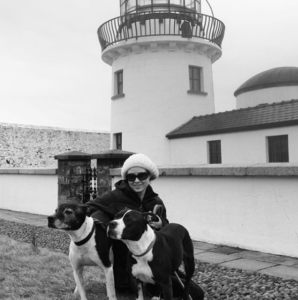 Jack and I were worried about you when you were sick.  Dougie told us what happened and you had to be in the hospital and everything and we prayed for you and we were so happy that you were okay. We would never want anything bad to happen to you. Who would feed us then? Ha ha…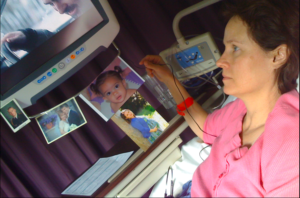 And I got to climb Croagh Patrick.  Can you believe that? Little 'ole me climbed that big 'ole mountain.  Do you know how many steps that was for me?  Boy was I tired… but I did it because we were all together and I could never turn down the chance to go on a journey with you guys.  Never…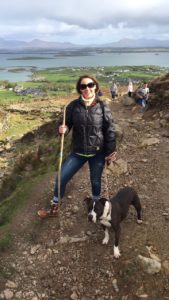 I loved sticking my head out the window.  Even after Heather stopped the car that time and I went flying. That hurt my ribs but I ended up being okay.
I don't really have any regrets, though I always wonder if I would have been as good of a mom as you are.  I kind of wish that I had puppies of my own but it wasn't meant to be I guess.  I would have protected them with my life, I hope you know that.
Do you remember when you REALLY got mad at me? When I ate that sheep's poo…! I'm so sorry but I thought it was a sausage.  It didn't taste like a sausage but you dug it out of my mouth anyway.  Sorry about that.
You always made sure that I was covered up too.  Even at night, I would call out to you and you covered me up every time.  Thank you!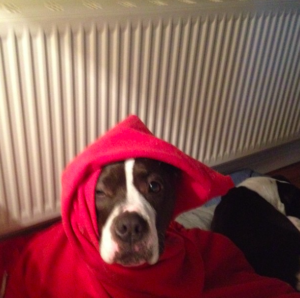 But what I most want to say is that I think you're the most special, the most loving, the most beautiful person in the world.  I'm so lucky to have you pick me and have you take care of me pretty much my whole life.  I love you and I will really really really really miss you!  When it's my time please don't be sad.  I will be on the rainbow bridge with Jack and we will all be together one day.  Think good things about me, let a smile cross your face when you think of me, and always remember me because I will always remember you.
With the greatest love ever,

Stella
**********************************************************************************************
My friend Katy Kay shared this video with me when I first mentioned Stella's illness in my end of the year blog post. When I watched it, it made me cry so hard but in a beautiful way.  Because I had never thought of the fact that DOG is GOD just spelled backwards. Anyway, I wanted to thank her publicly and end this post with the video.