I love it when our best life teachers are those younger than us. Much younger, like kids or in this case a teenager. Today's Guest Blogger #23 is the amazing, talented, beautiful, kind, brilliant and LOVING teenager named Sophia. Yes I am bragging, but that is because she is my niece. But even if she wasn't, the truth is, she is always teaching those around her about what is important in life. I always learn from her and if you read her LOVE story you will too! She is succinct in making her point and her sage like wisdom will give you food for thought. You may not be on a cheerleading team, but likely you can put these tenets to use in the workplace or in your home. As Sophia prepares to graduate high school in May, she will leave behind many lessons, but mostly LOVE!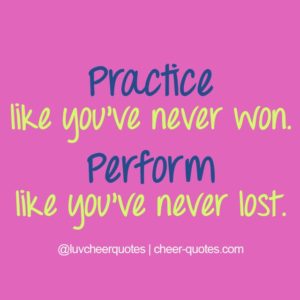 Cheerleading is a sport where you are required to spend a lot of time with your teammates, building and working together as a team on various routines, stunts, and other tricks. Fortunately for me, I have been a part of the cheer team at my high school for four years now, and I have received nothing but love from my teammates!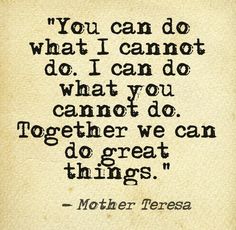 Being that I have spent so much time with a group of about 10 girls, we have grown to become very close, and are more like a family! Of course we have our ups, but we also have our downs. Most of those down moments come when we are preparing for the State Cheer competition we go to every year. It takes months of preparation, we learn the routine in September and perform in February, as well as practices, which can add up to about 7 hours a week.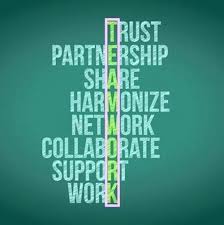 Our bickering moments usually come when one person is not putting forth the desired amount of effort, or when one person is still making the same mistakes on the routines as well as many more moments, most of which end in a small fight. When we do have these small fights though, we see the impact it has on the team, and the impact it has on our ability to work hard. It is so much easier to show each other love!!
My team came to a conclusion, about halfway through the season, that we should not criticize, or talk bad about each other, but instead encourage and love each other! This helped our team grow and allowed us to work hard towards the same goal of placing at the State Cheer Competition!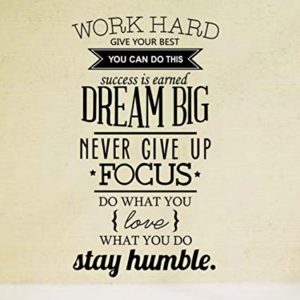 Thank goodness we decided to show some LOVE because we ended up placing 3rd at the competition, something that had never been done by a cheer team at my school! Spending so much time with these girls, they are like my second family and I am very sad to leave them, but I know that they will always have love in their hearts, and love for the sport and each other!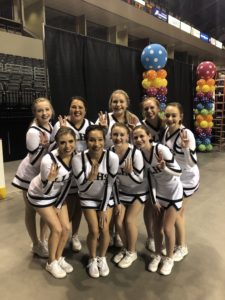 Sophia I am so proud of you and your T.E.A.M.! Which by the way, means Together Everyone Achieves More! For a school of your size to place third in State is awesome. But the prize is really the life long bond you will share with your Cheerleading Family!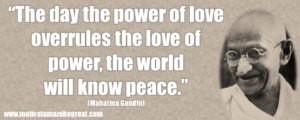 Keep sharing the LOVE, you are a wonderful example to your generation, a role model to kids your age, but also a beacon of hope to those of us who have been around for while now. We need to know that the world will be in a better place with people who take time to have a vision, and who don't focus on division!
2-4-6-8 who do we appreciate? Sophia, Sophia, Sophia!!!
LOVE,
YDP (aka Aunt Karen)