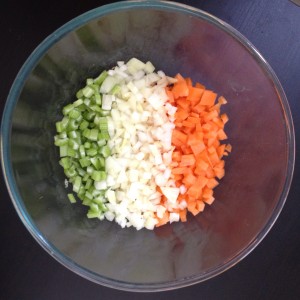 Most artistic people would admit to having a "muse" and I'm no different. For me however, it is Ireland, not a person that is MY muse. It is where I feel grounded, centered, and most at HOME. No matter what I am cooking, Ireland shows itself some how, some way. I just see the "Tri-Colour" in all my ingredients! I love the Irish food culture and feel grateful to be a graduate of The Ballymaloe Cookery School in Co. Cork, Ireland.
Truth be told, this isn't the first blog that I have ever created. I did a blog called Karen in Cork that chronicled my time at the cookery school. This was way back in early 2007 and it was VERY basic! I ended the blog as one would a travel diary, the trip was over and so was the blog.. that was that.  But I am grateful I have that recorded for posterity. I look back at it every now and again and am actually amazed. Mainly because I am the most non tech person you would ever meet! The fact that I even managed taking and uploading photos while navigating a laptop computer was a bigger deal than baking a Gateau Pithivier! Especially because I had to get to an internet cafe nearly 40 minutes away from the cookery school (hence I reluctantly rented a car.)
The blogosphere took off after that and has become BIG business…even giving themselves awards and all!  And so here I am after eight, count them eight, years getting back into the game. And this is how I come back around to my muse…IRELAND! Now that I am living in London I want to stay connected with my food inspiration. I want to  continue to savour the amazing Irish food, drink and horticulture. I want to be able to continue to supply my cookery students back in Dublin with new recipes that incorporate my passion for all things Irish with my own American twist . I want to lash praise on all my Irish friends, relatives and fellow countrymen about what an amazing place it is to call HOME!
And for my new friends here in London, get used to it…this Yankee Doodle Paddy is gonna be waving her flags to and fro! One red, white and blue, and another green, white and orange! But remember…it is the English that makes the circle complete in that we are all connected in our unique way!
Cheers,
YDP