"When you lose someone you LOVE, you gain an angel you know"
This is one of my favorite quotes ever. I have to believe that somehow, someway, someday, we will be reunited with those we love dearly who have gone before us. And it is our love that keeps that invisible string tethered to them until that day.  Today's author, Tracey from County Mayo in Ireland, shares a story that for me is indicative of the above quote. And to be honest, Tracey, like the previous eleven guest bloggers , as well as those to come, needed to share this story and we all need to hear it. So thank you for taking time to read them all and show your support.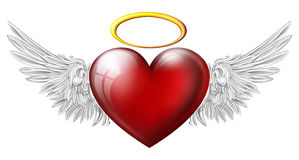 So I guess February is the month of love.  Myself and my hubby haven't been ones to go all out for Valentines with having our daughter young and college, jobs etc. Valentines was just another holiday to nod to! Obviously not marking the holiday doesn't make us any less in love or committed, we are just about to (not really) celebrate our 17th Valentine's Day together!
Since 2014 February has taken on a completely new meaning to me. I was pregnant with my 4th baby that year, I was 22 weeks pregnant on Valentines week to be exact with my baby girl Grace Saoirse. On the 18th of February we found out our darling daughter was very very ill and would not survive much longer or past birth. One month later our gorgeous girl was born sleeping on March 19th at 4.45am, she weighed 2 lbs and had the most gorgeous dark hair, button nose and chubby cheeks. Perfection.
You see those days before the 18th of February when we were unaware of how little time we would have with our baby are so precious to me now, looking back.
Valentines Day 2014 was probably one of the most love filled days I have ever had, but I didn't know it at the time. It was just another day to me at the time, I was probably going about looking after my other 3 children and just living life, but in hindsight it was the last Valentines Day I would ever be complete again. Everything changed 4 days later that would change me as a person, as a woman, as a mum, as a human. I cherish and grieve for the old Tracey from those days before hand. I envy her naivety, I envy her pure and whole unchallenged love.
But I love the person Grace has helped me become, I don't stress the small stuff anymore, Grace gave me the guts to go and study for my masters (something I was wanting to do for years!). I have more liathróidí (Irish word for Balls!) than I ever had before, I began blogging last September, this is something else I had been putting on the back burner for years and years. I adore my life right now, I have my masters, I am in love with blogging, I am enjoying being a mum to a teenager, 5 year old twins and a toddler. These are all gifts from the greatest love of my life, my baby girl Grace. She gave me my greatest gift on the 26th April 2015 when I gave birth to her little brother Callum, our rainbow baby, without her little time on earth we wouldn't have had Callum who has saved me in so many ways.
They say you have to go through the storm to see the rainbow. I was lucky enough to experience the purest love holding my baby girl for those short 12 hours the day she arrived into the world and I experienced the most agonising pain when I had to say goodbye. But it was all out of LOVE pure love for my little girl. She has continued to shower me with love almost 3 years on, lots of new experiences, friends, challenges, absolutely everything in our lives has been gifts from our blessed baby girl.
So that is what LOVE means to this mother of 5, its not something I can hug, touch, feel or see, but rather something I remember, sense, long and cry for.
Love is having my tiny baby girl in my arms for a short time but holding her in heart until the day I get to hold her again.
Thanks so much for reading this Karen, which I guess, is a little synopsis of the relationship myself and my little angel have together.
Mother and daughter? the purest form of love.
BIO: I am a mum of 5 babies, my oldest is Chloe and she is 15 years old, my twin boys are Cian and Jamie who will be 6 years very soon, our angel baby Grace and our little monster toddler Callum who is 21 months old. I have been a stay at home mum since my twins arrived and I have recently graduated with a masters in marketing and I am about to immerse myself back in the workforce again! I am married to the most patient man on earth Kieran for the past almost 8 years,he retrained as a chef when the recession hit (he was a builder). I live in a small town in Mayo in the west of Ireland.
I began blogging in September 2016 shortly after finishing my masters thesis, it is a parenting/beauty/lifestyle blog at www.mumsmakeupbagblog.wordpress.com/
I love to chat about the kids, makeup, fitness and weight loss and whatever else pops into my head at any given time!
Facebook page https://www.facebook.com/mummakeupbag/
Instagram is https://www.instagram.com/mummakeupbag/
Snapchat:  sissymcgee3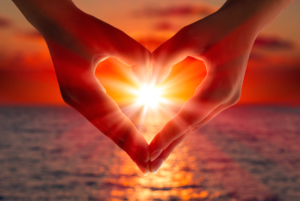 Thank you so very much Tracey for your openness and honesty. You are such a pillar of strength and I am grateful to know you, even if we haven't yet met in person. And thanks to ALL of you for doing your part to spread even a little bit of LOVE in this world. It is a way for us to connect as humans, and really isn't that the point?
Angel LOVE,
YDP
P.S. You are more than welcome to join in on conversation. We are speaking the universal language of LOVE here on Yankee Doodle Paddy for the month of February. Because as we know, there is more to love than the 14th! There are 364 other days to love each other and ourselves! Just leave a comment if you'd like to participate or drop me an email at: [email protected]