While I've already published a guest post this morning, I wanted to share another one this evening.  Hey the more the merrier!  Since there could be many ladies out there feeling uneasy about the impending Hallmark holiday tomorrow, I thought it would be a good time to share some helpful tips from The Porcelain Rose.  She is a gorgeous Irish blogger who just so happens to be one of my Sunday Spotlight Snap Sistas!
I love Aine's blog, but this one is a perfectly timed piece for our February month of LOVE!  Because we need to love ourselves first, especially on a day like Valentine's Day!  While I am not reprinting her entire article, just the tips of her Valentine's Survival Guide, I would still recommend heading over to read the entire piece by clicking here.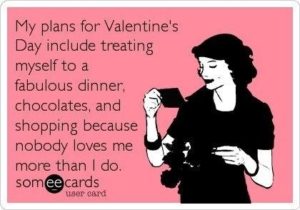 Organise a girly night in
Why not have a fabulous night in with your girlfriends in your pjs. Rent some chick flicks or if you're not a fan of rom coms, get a comedy or a scary movie and laugh or scream the night away. Order a take away. Make sure you have lots of chocolate, ice-cream and wine at the ready.
Pamper yourself
A bit of self love is never a bad idea. Pamper yourself with a spa treatment or get your nails and hair done. You will feel fabulous after it and psychologically, it will do you good to do good for you!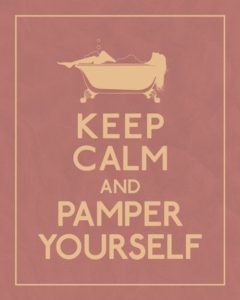 Buy yourself a Valentines present
Be your own Valentine! Again, do we really need an excuse to show ourselves some love? It turns out that we do. So no better time than this weekend to start. Buy yourself a bunch of flowers or a nice candle. I love treating myself to these things on random days. I just bought two gorgeous new Yankee candles. 'Shea Butter' and 'Moroccan Argan Oil'. They smell amazing and are a perfect accompaniment to a night in.
Plan a girls night out
Getting dolled up with your girls is always going to be fun. So get your favourite dress ready and head out for some cocktails and lots of dancing.
Buy some sexy underwear
Even if you are the only person that is going to see it. There is something fabulous about wearing beautiful lingerie. You will feel invincible all day long. It's like Superman's costume. A sexy secret only you know. I don't know how Superman did it, keeping a secret like that. I would never have been able to stay quiet. I'd be sat there in work then I'd probably just explode, jump up, rip open my blouse and shout, "Look! I'm Superman!"
This is why I am not a superhero… and why I don't wear sexy underwear to work!
Chocolate
Okay, so no one is going to buy your own body weight in sickly sweet, garage bought chocolate in a cheap looking, heart shaped box. But on Sunday, they'll still be on the shelves and there will be 50% off all of them. Go mad, girl!
Finally
Learn to love your own company. The most important relationship you will ever have is with yourself.
I will leave you with the words of Carrie Bradshaw, who for nearly six seasons remained single and fabulous.
'Being single used to mean that nobody wanted you. Now it means you're pretty sexy and you're taking your time deciding how you want your life to be… and who you want to spend it with'.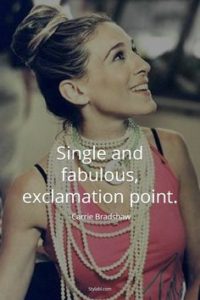 Thanks Aine for your insight into some self care during a pressure cooker holiday!  But once people realize that LOVE is eternal and we can celebrate it each and every day, then the stress is defo lessened.  Nevertheless, I hope this helps some of you dreading Valentine's Day.   I think Aine did a fab job of putting together some great tips! I think we should celebrate these all the time.  Especially the last one!  Because, it's so true the most important relationship we have is with OURSELVES!
Eternal LOVE,
YDP
P.S. You can find Aine on her social media channels:
Facebook:  @theporcelaine
Twitter: @theporcelaine
Snapchat:  @theporcelaine