While I've spent eight out of the last ten St. Patrick's Days on the Emerald Isle, sadly I won't be in my soul home today.  But here is some good news ..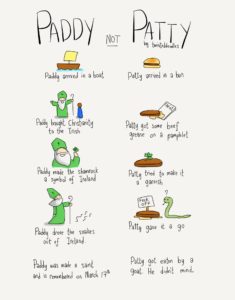 St. Patrick's Day is the one holiday that is celebrated around the globe! Last year Hubby and I celebrated St. Patrick's Day in London, but it felt as if the entire globe was united with the inhabitants of the Emerald Isle. I posted a blog story with a link to some photos of different world sites lit up in green (click here to see) . It is indeed a phenomenon that this National holiday is embraced by every country. Sure, the universe, galaxies and stars should celebrate what I believe is the best place on Earth!  And these little gorgeous grandbabies of mine have their shamrock pjs I got them, so they too will be wearing green!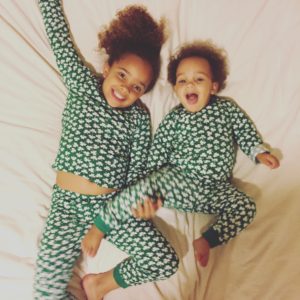 2. I will be doing a competition give away today for some mostly Irish (and some U.K./European) foodie treats. I did one with all American products and had the draw on my birthday in November. It was a big hit and I promised to do one with Irish goodies (cuz hey I'm a Yankee Doodle Paddy). Because of my travels at the moment and the spotty wifi, it was safer to have entries gather in my Instagram account . However, I'll be doing the draw live later today on my Snapchat account (@blissbakery) So if you'd still like to be in to win click here and you might be enjoying these…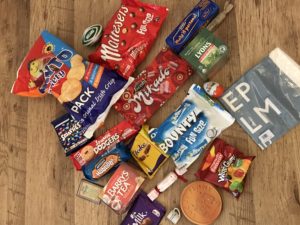 3. This Easter Hubby and I will be making a pilgrimage to the west of Ireland to climb the Holy Mountain of Croag Patrick. Yes finally we are doing it. Hard to believe that we lived in Ireland since 2008 and never did it! We had planned to do it once but the weather wasn't on our side. However, I am sure when St. Patrick climbed this mountain barefoot and lived for forty days, the weather wasn't tropical!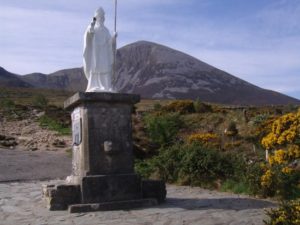 As I have mentioned before, Yankee Doodle Paddy isn't my first blog. I did a blog for three months when I attended the Ballymaloe Cookery School in County Cork Ireland. It was exactly ten years ago, and this week was when my two kids and now son in law arrived to visit. Click the link so you can read our wonderful Paddy's Week celebrations that I called, "On a Scale of One to Ten, Week Ten was a 10!" It is great to reflect on that and indeed all of the other amazing St. Patrick's Day festivities I have had the pleasure of enjoying in my 52 years! #grateful #proudtobeirish
To close, I'd like to share a photo I took back in 2007 of St. Patrick's Cathedral in Dublin, Ireland. As well, the prayer of St. Patrick, which is beautiful. And it is often quoted, or at least parts of it, so you'll likely recall it. For a man who wasn't born in Ireland yet is recognized as the essence of Irishness is quite an achievement.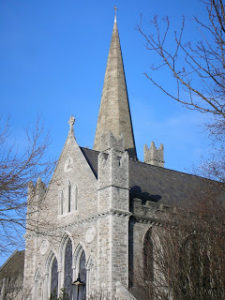 Prayer of St. Patrick
I take for my sureties: 
The power of God to guide me, 
The might of God to uphold me, 
The wisdom of God to teach me, 
The eye of God to watch over me, 
The ear of God to hear me,
The word of God to give me speech, 
The hand of God to protect me, 
The way of God to go before me, 
The shield of God to shelter me. ..
Christ be with me, 
Christ before me, 
Christ behind me, 
Christ within me,
Christ beneath me, 
Christ above me, 
Christ at my right, 
Christ at my left,
Christ in the heart of every man who thinks of me, 
Christ in the mouth of every man who speaks to me, 
Christ in every eye that sees me, 
Christ in every ear that hears me.
LOVE and Sásta Lá Fhéile Pádraig,
YDP