Today would have been my dad's 79th birthday. Well, shall I say it is his 79th birthday. And even though I am in Paris I am still going to celebrate it!  I miss him everyday and he is constantly in my thoughts.  I am sure he would want me to enjoy the day!  But I still had to recognize his legacy and his contribution to this world.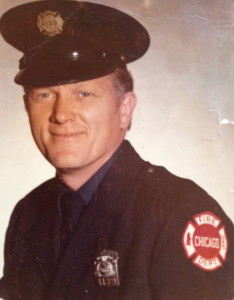 As a fireman he risked his life for strangers.  It eventually cost him his at 46 years old. I've written about him several times on here, here, here and here before. Even though I only had the first 5 years of my life and the last 3 of his when we were reunited after the period we were kept apart, I savor those combined eight years with my dad, my hero!
In his honor I visited the headquarters of the Paris Fire Department. There was a large metal sculpture out front that is a memorial to all the fallen firefighters. I learned that Paris has the largest Fire Brigade in Europe and the third largest in the world. The first is Tokyo and the second is New York City. But I would have to say the Chicago Fire Department has the largest heart!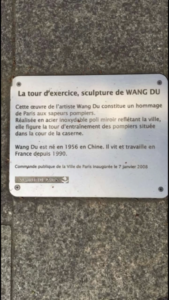 I had to have something festive for him too, and when I was out and about in Paris I found a darling gift boutique. And this heart shaped sparkler caught my eye!  What a fun way recognize his day to light up the sky. I imagined my dad smiling down from heaven!
Sparkly Heart LOVE,
YDP