Cinco de Mayo (the 5th of May) is celebrated with more hoopla in the United States than in Mexico where the holiday began. Most confuse it with Mexican Independence Day, which is celebrated on September 16th. But for a festive day which is all about winning a war (the Mexicans against the French at the battle of Pueblo) it sure is fun. Especially for someone like me who loves Mexican food, culture, and people!
I've shared several tasty Mexican themed recipes on here before:   Fruity Salsa with Churro Chips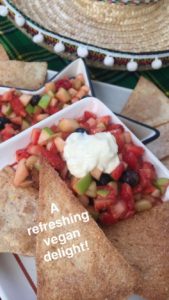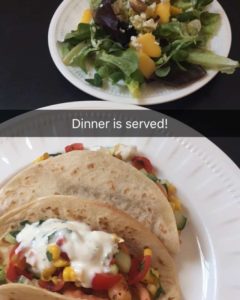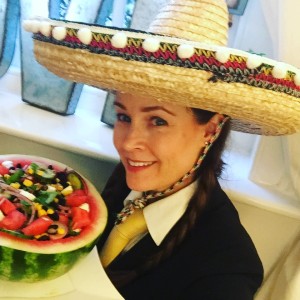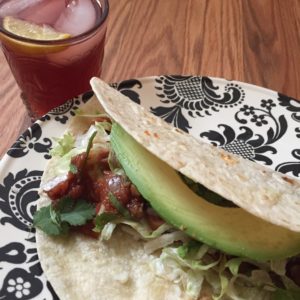 And I featured Mexican inspired recipes on two different Woman Crush Wednesdays:
Thomasina Miers Broad Bean Rice Pilaf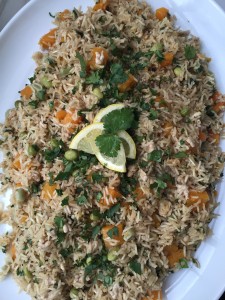 The Two Hot Tamales Sangria and Spicy Nut and Raisin Snack Mix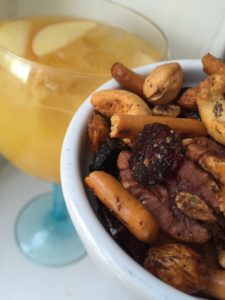 As well I have written on here about a few Mexican restaurants in London I have tried and liked, La Bodega Negra, and my fav Wahaca.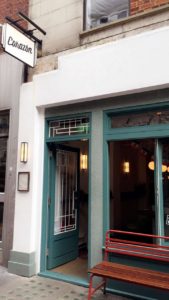 Well today I devoted my Foodie Fieldtrip Friday to Cinco de Mayo and brought Snapchat along. If you'd like to see it nearly first hand, pop over to @blissbakery to sign on.  I visited one of the hottest Mexican restaurants in London.  Located near the Oxford Circus tube stop, Corazon is hip and has a fab menu. And even though I am obsessed with hearts, I didn't choose it because the name means heart in Spanish. It was because it has been listed on several best of lists and I just had to try it.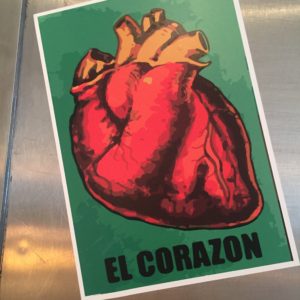 It was lunch time but not very busy. People were obviously saving up to go later in the evening to avail of the margaritas for only a fiver! I was still a bit full from breakie. So I ordered an amazing pomegranate and hibiscus margarita on the recommendation of my server. He said it would go nicely with my pink outfit. To accompany it I also ordered chip/salsa/guacamole combo.  I was deciding which main course to order. Everything looked so tasty. In the meantime I ended up getting a second margarita. Needless to say that was my meal! So I must go back as I really want to try the veggie tacos with asparagus!
Though there was a Tres Leche cake on the dessert menu (one of my favs) it was suggested for two people. And with my full belly I carried on to another popular spot for a sweet treat. NOT the slightest bit Mexican however, I was able to incorporate the two. Since chocolate is believed to have been discovered in Mexico in 1900 BC, I ordered Chocolate Ice Cream at Milk Train near Covent Garden.
But not just any chocolate ice cream. This was was soft serve on a cone, topped with chocolate sauce and rainbow sprinkles. And the best part was it was wrapped in cotton candy, called candy floss in this part of the world. O to the M to the G! This was such a sugar explosion in my mouth. I loved everything about it. However, it was very messy. Lucky for me I didn't spill on my clothes. With every ice cream the servers give a packaged baby wipe. Thank goodness so I could clean my hands, oh my!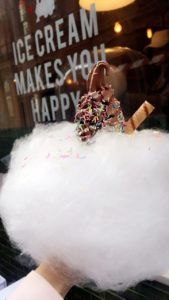 Whether you're craving Mexican food or chocolate ice-cream  on this holiday, I hope today it is a good one for you!
Love and Viva Mexico!
YDP