Bear with me on this but I have to share a knock knock joke that my granddaughter and I love…..
Knock, Knock. Who's there? Banana. Banana who? Knock, Knock.  Who's there? Banana. Banana who? Knock, knock. Who's there? Orange. Orange who? Orange you glad I didn't say banana?!
Since today's Smoothie Scentral recipe has oranges and banana, it is safe to say, well this recipe is safe. I made it over on my Snapchat channel (my username is blissbakery if you'd like to come watch) and Hubby even go involved by taking over chief tasting duties. And he LOVED this smoothie!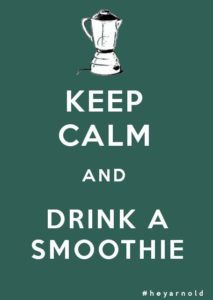 As a kid we could never afford to go out to eat. But Orange Julius was my mom's favorite place. It actually might be considered the worlds original smoothie. However, it was far from healthy food. In fact it was a bit OTT.  But my mom loved it and we would go whenever possible. So I am going down memory lane with this one! Only with a healthier version!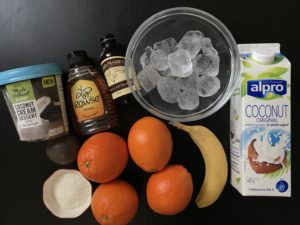 Ingredients:
4 oranges (peeled & segmented)
1 banana (frozen is best)
1/2 cup coconut milk (or milk of choice)
1 cup ice
1 Tbsp honey
1 tsp vanilla extract
1 scoop frozen Coconut Milk (it's a non dairy ice cream from M&S or use frozen yogurt)
Instructions
Whizz up in a blender until smoooth
Optional: sprinkle a bit of passion fruit and desiccated coconut for garnish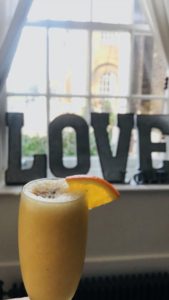 Hubby loved it, downed two servings, and got some love from Snapland for his effort!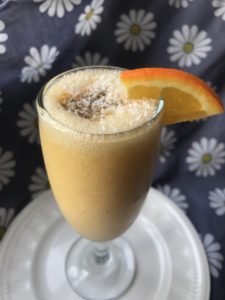 So if you love orange juice, and really love Creamsicles, you will love this smoothie! Super easy and super delish. While we say goodby to Day 5 , if you've missed any of the previous days of Smoothie Scentral, just click here, here , here and here for the other smoothie recipes. It really is a great way to get in your fruit and veggies and enjoy the tastes, colors and textures!
Orange you ready for LOVE,
YDP