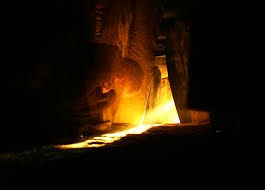 Today is the Winter Solstice.  December 21st (or the 22nd depending on where you live) is the shortest day of the year. Whilst everyone might be focused on the impending Ho Ho Holiday in a few days time, I like to savor this special day for a couple of reasons.  One, starting tomorrow we gain another few minutes of daylight each day.  Second and most importantly, this is the day that a select few lucky people get to witness first hand the miracle of Newgrange.  Though I have put my name in the lottery every year for the last eight years, I have yet to win a coveted space to be in the chamber at the first hint of dawn.  Not familiar with it?  Well I have been to Newgrange so many times I could get a job there as a tour guide by now!  It is an ancient structure north of Dublin airport that archeologists believe was used as a pagan worship tomb on the Solstice.   This feat of architecture allows the first bit of daylight on the darkest day of the year to penetrate and illuminate the inner sanctum of the stone structure (as you can see by the pic at the top).  It is theorized that the stone age burial spot became a holy place for these early Irish people.  So that is why today, of all days, I decided to do my YDP "best of" short list on my favorite place, Dublin!  Because this my friends is (unofficially) one of the wonders of the world!  And it is right in Dublin's backyard!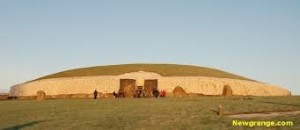 I've already given you tips on Los Angeles and London on here for the first two installments of "YDP's best of short list".  While Newgrange is a bit outside of Dublin, it is only fitting that I share with you my tips on where to stay, eat and things to do in a very special place which is close to my heart.  As you know if you've been reading this blog, Ireland is my soul home.  It is the "Paddy" part of Yankee Doodle Paddy.  Though we relocated to London after seven years in Dublin, we hope to move back soon, God willing.  And yes, Newgrange is gonna be on the 'best of ' list today folks, cuz it is THAT good!  You just HAVE to make the short trek out there if you are in Dublin!  It isn't everyday that you can experience a Unesco World Heritage Site that is 5,000 years old!  That is older than the Pyramids of Egypt and Stonehenge in the U.K!  And the irony is that in one of the rainiest countries in the world, this Neolithic structure is totally waterproof!  My first visit there I almost didn't make it, but that is a story to read about here from my "back in the day" blog when I was a student at Ballymaloe Cookery School.
Now on to all the 'best of' places!  Since it is nearly Christmas, and seriously, Dublin is one of the prettiest places this time of year, what with the Grafton Street shopping and all the festive lights and  decorations, and Brown Thomas' famous window displays….. Oh, and Bono (you know him from U2) and some famous friends often do a bit of holiday busking around there as well!  So, I am going to give you a lil gift of my own!  I am going to give you a plethora of choices in each of the categories!
Places to stay:
Splurge:  While you can't go wrong with a classic like The Shelbourne (I mean it is a 5 star legend) the Marker is making its own mark (corny pun intended).  Situated just south of the main city center right on the Grand Canal Docks, it is very posh and super hot right now.  I haven't stayed there but know people who have and they rave about it. I was there simply to purchase some Cronuts.  They were the first place in Dublin making and selling the wildly popular cross between a donut and a croissant. And it is important for me to maintain my up to the minute research on all new food trends (LOL).   They were running a promotion where by if you bought one of their limited edition boxes of cronuts you might have a chance of finding a golden ticket inside. The golden ticket would allow you to book a reservation in the hotel bar.  Right!  That is how busy this place is!  While my food research was a success, no golden ticket was found!
But I think having stayed at the Shelbourne back in 1995, and having dined there on numerous occasions (I particularly love their High Tea time) it really is a nice traditional and sophisticated place.  It went under major renovations a few years ago and is the 'go to' for all the celebs and dignitaries in town.  Plus it is situated right on St. Stephen's Green.  So you could go for a lovely walk through the park, feed the ducks, then head over to the Little Museum of Dublin for a true telling of the story of Dublin through their thoughtful exhibits.
Mild on the old pocketbook: The Schoolhouse or The Dean are both excellent choices in this category.  Before moving to Dublin, Hubby and I took a reconnoissance trip to finalize his work commitment and look for housing.  We stayed at the Schoolhouse and it will always have fond memories for me.  It is super quiet, convenient and I love that it is converted from an historic schoolhouse. While I haven't stayed at The Dean I have been there for parties and dining.  It is not quiet at all (but they have a disclaimer on their website) because this place is happening and in the midst of one of the most trendy areas of the city.  But it is very hip and I love the decor, food and drinks.  I do want to stay there one of these trips back to Dublin, just so I can go on the swing that is in the entrance to the Sophie's dining room. Which by the way, besides The Guinness Storehouse, Sophie's has the best view of Dublin!
Cheap and Cheerful:   B&Bs truth be told are really the best way to get the essence of the Irish warmth and hospitality. This tiny island nation isn't called the "Land of a Thousand Welcomes" for nothing.  It would behoove your wallet and your experience to let a lovely Irish household serve you a nice pot of tea and a full Irish (breakfast that is) before sending you off to do your sightseeing.  Cuz you'll get loads of great chat and craic that you won't get at any where else!  Check out Trip Advisor for suggestions or the link at the beginning of this paragraph for options.
Places to eat:
When I announced to my family and friends back in 2006 that I was going to sell my house in L.A. and move to Ireland for cooking school they said, "Whaaaaat? As in Irish Stew and Irish Soda Bread Country?"  But they just didn't know the truth!  Ireland (and of course I am biased) is an amazing foodie gem in the world. Sure the restaurants are still up and coming, but it is the raw ingredients that are phenomenal and are seen on menus all around the globe at the finest restaurants.  Irish dairy, particularly cheese and butter (hello Kerrygold), fish (particularly smoked salmon), grass fed meat (yes that includes the amazing lamb for stew) and produce (particularly Wexford strawberries in summer) are the best in the world!!  And all of the suggestions of places to eat are those who highlight what is best about Irish food.  Thank goodness I myself was blessed to have gone to one of the best cookery schools in the world.  Darina Allen and family provide a curriculum focused on the importance of sustainability and seasonality of real, whole and natural food.  Today there are a handful of fab foodies in Dublin continuing to spread the word through their cookbooks and videos, such as Susan Jane White and Donal Skehan.
Since Avoca is better known as my "happy place" I had to include this. They have several locations around Dublin (though the original, which was a woolen factory, is in Co. Wicklow) and all have food halls for a quick bite, or sit down cafes for a more leisurely meal.  And though I am not a shopper, they do have some pretty gorgeous clothes and gifts, so you could pick up a few bits and pieces while you are there.  As well K.C. Peaches, which was started by an American woman who was living in Dublin, has sprouted to include several locations around town. Tasty food at a decent price, and you can pop it all in a "take away" container to eat on the run, or dine it, your choice.
Johnnie Fox's is under the places to eat category, but bonus, it is also something to do!  They are famous for their "Hooley Nights". It is situated in the Dublin mountains, hence it brags it is the highest pub in the city!  The food is pretty darn good for pub food, and the musical backdrop is super fun!  In fact, I have been so many times now I know all the musicians by name!  There is a traditional Irish dancing segment (think Riverdance but a bit smaller) just to get your heart pounding with the steps.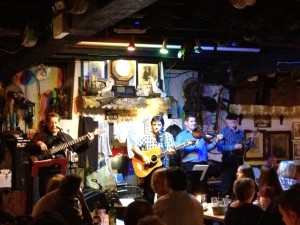 Dylan McGrath was all the rage when we moved to Dublin in 2008.  His restaurant Mint had earned a Michelin Star and he earned a reputation for his kitchen antics.  But before we could even get a booking the restaurant closed.  However, Dylan bounced back and now has several restaurants around that are equally fabulous.  I love the concept of Rustic Stone and have dined there several times.  The food was so healthy, delicious and seasonal (we ordered an entire meal of beets, served various ways).  I have also dined in Fade Street Social and attended functions there as well.  There is a great buzz and tasty nibbles and snacks.
Restaurant Patrick Guilbaud and Chapter One are both Michelin Star restaurants (three and one respectively).  Both are definitely on the pricy side, but you will not be disappointed.  It is a treat well worth splurging for in my opinion. Patrick Guilbaud is fancier and more French influenced (not surprisingly since the owner is French). Chapter One is elegant but a bit more casual feeling.  And the cool thing about Chapter One is there is the option of dining at the Chef's Table which is situated in the kitchen, so you can see all the excitement right there in the control room!  Hubby treated me to both for birthday dinners (Patrick Guilbaud in 2008 and Chapter One in 2012) and I can still remember each dining experience like it was yesterday. The dishes were beautifully presented and the taste was exquisite.  Fun fact, both have had their food photographed by my fav Barry McCall (see pic on my About page).  When you're finished dining, why not purchase one of the cookbooks as a souvenir and continue to savor the meal while drooling over Barry's unctuous photos!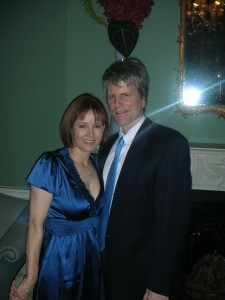 Things to do:
It isn't a surprise that the Guinness Storehouse is the number one tourist attraction in Dublin. My son (who is now 30) said when I took him there for the first time, "Mom this is Disneyland for grown ups!" He even showed his excitement on his first visit when he got to test his hand at pouring the perfect pint!  He's been multiple times at this juncture, and one time in particular when he and his wife were visiting us in Dublin, he challenged her to a Guinness "pour off" contest!
And when you are over in that part of Dublin checking out Guinness why not pop in to the Jameson Whiskey Factory for a tour of their original premises.  And you get a booze blanket to boot!  I didn't know what that was.  But when I took my son there and tasted the whiskey for the first time I said, "Hey Hun, my legs feel warm" and that was when he enlightened me to the benefits of whiskey!
Trinity College which houses the Book of Kells is a must see whenever I have guests visiting.  The Long Room in the Library is breathtaking and the beauty of the incredibly detailed illumination of the Book of Kells (the books of the Gospels) is an experience not to be missed!  As well, for any history buffs or anyone interested in human rights, the Kilmainham Gaol (a former prison) is a powerful and haunting journey back in time to see what the early Irish patriots suffered.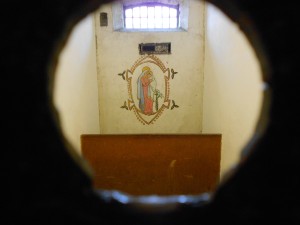 While Dublin is fascinating with loads to do, it is also small in comparison to other major cites. That is a good thing because it means you can get away for a day trip that isn't too far, but yet you feel like you've gone to another whole land all together.  I tell people all the time that if you only see Dublin, than you haven't experienced the whole essence of Ireland.  It is important to see some of the vibrant greens and smell the fresh country air.  Yet when folks are on a short stay they think it isn't possible to leave Co. Dublin.  But I say YES it is!
There are two places I recommend (and depending, you can do one or both, but not in the same day) and one of them is Glendalough.  It is the ancient monastic site of St. Kevin and is tucked away in the most beautifully green and wooded area on a lake in Co. Wicklow, just south of Dublin.  Wild Wicklow Tours offers great rates and picks up at convenient locations around Dublin.  Plus they make a pit stop at my happy place along the way, Avoca!  Helllooo people! And it is always a hoot to take the Paddywagon!
Now finally we shall end where we started and that is with Newgrange in Co. Meath.  Promise me you will go?  I will even offer to be your tour guide!  You don't need to rent a car to get there either as there are many day bus tours that go out there. Mary Gibbons operates tours there, from Dublin City Center, which are recommended by Rick Steves.  Here are just three pics (taken at separate times) out of the many visitors I have introduced to Newgrange (top pics left to right: my son, my daughter and granddaughter, bottom: my brother).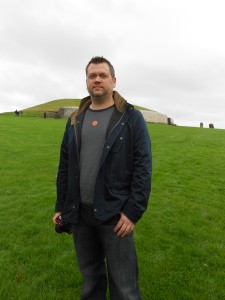 If I could only spend my life in one place for eternity it would be Ireland.  While my family hails from the Western part of the country (Galway and Sligo) I found our time in Dublin to  be fun, enriching and yes sometimes challenging.  But I can hardly wait to move back!  And I encourage anyone and everyone to make it a point to travel there.  It is a city rich with history, music, art, food and literature (some of the greatest writers in the world have come from Dublin).  I think it is one of the best places to go for a long weekend get away.  You will not only pack in loads of things to do, but you will also take away the most incredible memories… mainly of the wonderful Irish people!
Is breá liom tú ireland,
YDP
P.S. Just to note, I am not getting paid or compensated for any of these recommendations. They come from my heart. But if you read the ABCs of YDP you'll understand.