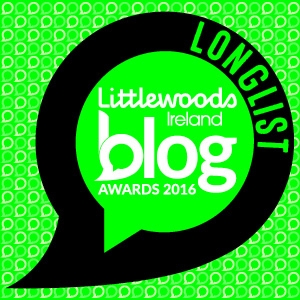 Though the shortlist has just been announced and I am not on it, I felt it was time to share some news with all of you.  My funky little corner of the internet was on the longlist of nominations for Best Food and Drink Blog in the LittleWoods Ireland Bloggies.  Mine was one of sixty nine blogs.  And the forty one that made the shortlist are beyond worthy. So to be on the long list is still a massive achievement for mine isn't the typical foodie blog.   I don't know who nominated me but I gave some PDA (public display of appreciation) on my Snapchat story yesterday (username: blissbakery) to that sweet and anonymous person.   As I said in yesterday's post, this nearly one year journey has been amazing.  I honestly don't know how I do it some days as it is like finding my way in the dark with all the technology.  But I am persistent and keep consistent with posting so it will improve I hope.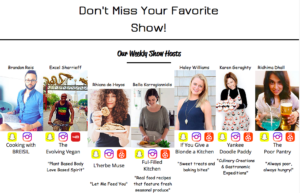 Looking back at this past year I am also grateful that CookReelTV recently asked me to join them on a regular slot each Saturday for a takeover of their Snapchat account.  The first time I did a takeover it was all cooking here at home, and last week I incorporated a little foodie adventure along with some baking. The later seems to be the popular choice amongst the viewers and so each Saturday I will do both a culinary creation and a gastronomic expedition.  I am beyond excited to meet more people and share my passion for food.  As well, I really want to thank CookReel for what they are doing for chefs by providing us this platform.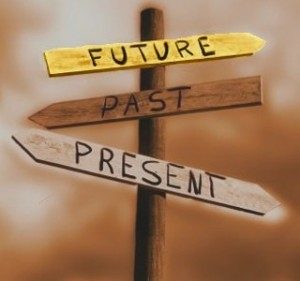 Lastly, while we have eyes on the front of our heads for a reason, I believe it is also good to reflect on where we have come from so that we have a better understanding of ourselves.  That being said,  I am going to share a past post.  But it isn't from this blog, it's from my first blog (which was only for the 12 weeks I was at the Ballymaloe Cookery School).  It warms my heart to read it and remember how excited I was to not only be there immersed in food 24/7 but also to be in Ireland, my soul home.  And like being nominated along other Irish bloggers, I am proud to drape myself in the tri-colors of the Emerald Isle!
FEBRUARY 2007:
Now that I am officially halfway into my cookery course here in Ireland, I have a better vantage point with which to assess this journey. There are many things I've learned, loved and longed for.
I have learned to have a greater connection to food. Living on a working farm I have seen where it all starts; from the seed, the soil and Mother Nature's gift of rain and sun. How food is prepared is something I already knew from my years of cooking experience, but I have a deeper appreciation now that I have learned new recipes. Because this farm is organic there is no such thing as waste. Everything is put back into the land through compost. Feeding the hens is more than an assigned duty to get rid of "trash." What the hens eat is given back through the eggs they produce. Through first hand exposure to this "cycle of life" I have learned to have a more complex palette. When I taste food now I take time to savor it and think of all the work, seen and unseen, that went into it.
I have loved the beauty of the Irish landscape; the one hundred different shades of green, the soothing rain, the colorful sunsets, the brooding Irish Sea and the most amazing rainbows I have ever witnessed.
I have longed for potholders. Yes, potholders! For some reason, they don't have potholders here, only "tea towels" (dish towels) which don't seem to protect the hands from red hot, just out of the oven casserole dishes.  AND OF COURSE I have longed for my loved ones. It is a long time to be away and I have been feeling homesick.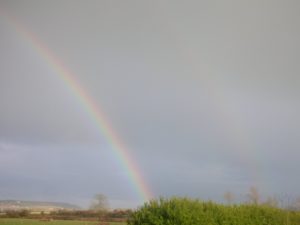 **NOTE: This photo was taken by me one afternoon on a break from demonstration. I stuck my camera out of the school window. In no way shape or form has this been photo shopped (not that I would know how to do that anyway). Can you see the double rainbow?
I get tears in my eyes when I re-read that post. And they are partially from laughing so hard that I still don't know how to use photo shop (as I say there regarding the rainbow pic).  While I have admitted on the ABCs of YDP,  I must APOLOGIZE for the archaic and basic blog.  But I do feel I have BALANCED the life stories with recipes over these 52 weeks.  Lastly my CAVEAT still holds true, I am not a writer, editor, food stylist, photographer or a professional blogger.  I am a chef.  I am here to share my story of how cooking is not only my passion, but has also been my therapy.  Hopefully I am inspiring others in the process.  Bottom line, I am me, and that is all I can be!  I have never fit into a specific category in my life.  And guess what?  I am okay with that!
Thanks to everyone who reads this, who has commented, and who has supported me along the way.  I am forever and eternally grateful!
Reflecting with LOVE,
YDP