Today's Guest Blogger is a fav on Snapchat as she hosts the awesome Thankful Thursday weekly hashtag day. Since gratitude is so important to me in fact that I host a month long gratitude challenge in November, I can totally relate to the amazing Amaris. She was a guest blogger last year on the Month of LOVE series and I am so happy she is back again. And I am not surprised of her chosen topic. Because Amaris created and hosts a weekly Snapchat lip sync battle called Synctacular, when you read her LOVE story you won't be surprised either. 
Music=LOVE
I am going to go out on a limb and say that we all have at least one thing in common. We all love music. It is one of the many art forms that transcends all cultures, languages and barriers no matter who you are or where you live.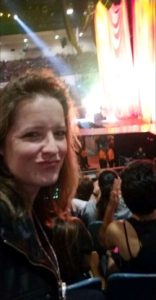 My best friend calls me her magic jukebox. This is due to the vast knowledge of music I walk around with every day in my heart. While my taste in music is quite expansive, it is not uncommon for my playlist to jump from Pop to Country, Rap to Opera, Soul to Alternative, Indie to R&B, spanning all decades from the 20's to present day. The "Amaris Effect" is when you think of me, you think of music. It is at the very core of my existence.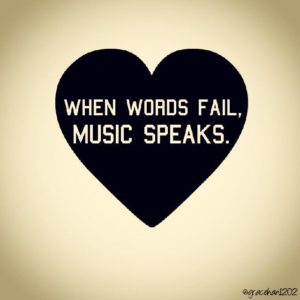 I grew up with music always in the house, in the car or anywhere I was really. My momma had a beautiful soprano voice and she loved to sing anywhere and everywhere. Church choir, live productions, at home when she was cleaning, in the car. Some of my earliest memories of this were when she would fling her arm about as if she were a maestro and make the car dance too by tapping on the break at a stop light. I'll admit that I do the same now. Momma always made it fun and included my brother and I, teaching us how to control our breaths and use our diaphragm's etc.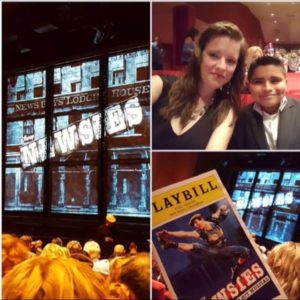 At a very young age, from both my Momma and my Grandma I was introduced to musicals, both from the movies and on stage. To this day I am fascinated by them. The sheer talent and artistry the Actors and Actresses have and how rare it is to find an Actor or Actress who have the "Triple Threat" meaning that they can sing, act, and dance. Most actors can only do one or two well.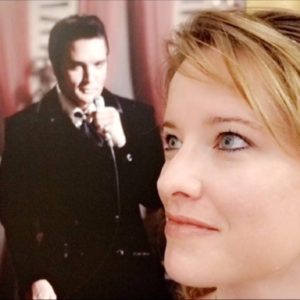 If you know me at all you know that my first love is Elvis Presley. The story goes that I was around two years old and whenever he would come on the television I was completely mesmerized, and you couldn't pull me away from watching or listening to him. I love it when I get pulled in those moments, watching Fred Astaire and Vera Ellen dance in the movie "Three Little Words" instantly enthralls me. Watching Gene Kelly, in well, anything he does. Judy Garland will make the world stop. In fact, when she sings "The Man That Got Away" from "A Star Is Born", nothing else in the world exists. She carries such emotion in her singing and performances that is unparalleled by anyone else before or since.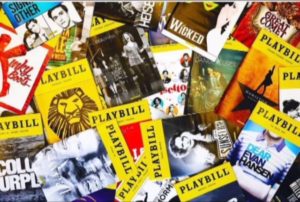 To this day I still have music on all the time, at home, in the car, at work, at the gym. If it isn't playing, I usually have two or three songs rolling around in my head. It is so engrained in me that I started a blog called "A Music Traveler". There are two reasons I call myself A Music Traveler. First it is because I am so connected and passionate about music it is not out of my nature to travel wherever a good show is being performed.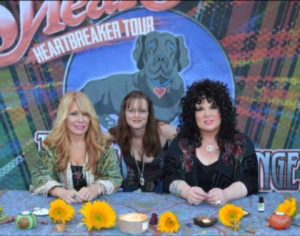 Secondly, because I believe that music is a soul tattoo. You can hear a song and be instantly taken back to a place in time where you heard that song for the first time or it is connected to an event in your life. You remember that experience, where you were, who you were with, what it felt like. You carry it with you always, just like a physical tattoo only in your soul. Music is powerful, it can set or change moods, inspire and motivate and ultimately it acts as our voice. Music speaks when we can't find the words ourselves. Music = LOVE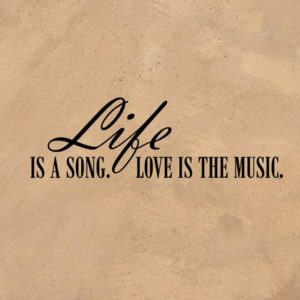 Thank you Amaris for sharing your LOVE story. I am sure many can relate to the power of music to express our feelings, create a time stamp on our life and fill our days with joy…all because of music! Keep playing the music of LOVE my dear friend!
music LOVE,
YDP