Hello and welcome back good friends! Today we have an amazing Guest Blogger! Erik is the #25 post in the Month of LOVE and participated last year as well. His LOVE story was like a blockbuster film. If you haven' t read it, please click here for the link! Erik is a dear friend and collaborator of another guest blogger, Kim Fleck. In fact, I was lucky enough to recently be featured on their podcast series: Healing is in YOUR Hands! We talked about LOVE of course and also food. And who knew that Erik would be kind enough to not only write a beautiful story about his grandparents but also feature a recipe! This here foodie is very happy!
Sunday Morning Pancakes 
Initially I was going to share the story of my wedding as a follow up to last year's blog post of a Christmas engagement. But as I sat down to write I was flooded with memories of my grandparents, who are often on my mind. It will be 2 years next month that my grandfather passed away and my grandmother died in 2006. I choose to honor my grandparents with a story about how much their LOVE means to me.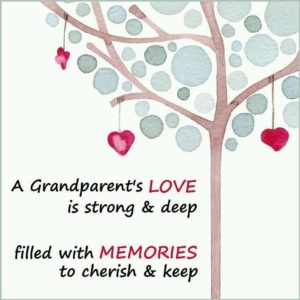 For a little back story my grandparents met when my grandfather was going to Georgetown medical school in the 50's. She was Sicilian and he was Italian, a distinction I was always reminded of by my grandfather! They got married and moved to Worcester, Massachusetts where my grandfather had his residency. They settled in Hartford, CT where he started working out of St. Francis Hospital in the early sixties. They had 3 kids and raised them in West Hartford. They lived a great life filled with family, food, and LOVE!
My mother met my father in her late teens and they got married and had me when she was only 19. My parents got separated when I was 1 and then we lived with my grandparents. Many of my early memories are at their home. My mom got her own place by the time I was five. She eventually met my stepfather and they got married when I was 8. I didn't always have the best relationship with him especially as I got older. My biological father was an alcoholic and manic depressive personality. He eventually got sober, which was good, but a lot of what I learned as a boy was from my grandfather.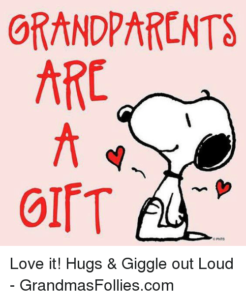 My grandfather taught me how to throw a baseball, play football and pretty much any sport we could get our hands on. I remember some great times playing ping pong in the basement, badminton in the yard, or shooting hoops in the driveway. Sports was a big part of our family. "They can teach you the principles of life" my grandfather would always say. If we weren't playing them we were watching them in the living room while my grandmother and Aunt Angie would be making food in the kitchen. I was the only child in the family until I was 10 so I sure got plenty of love and food. I was a pretty energetic kid and my mom would try to limit my sugar intake but my grandparents always gave me cookies when I would stay over there. My first word was actually 'cookie' when I looked at my grandfather and called him that and my mom said "what did he say?!" 
There are so many fond memories growing up with my grandparents. I used to always love staying over there feeling so safe and at home. Waking up in the morning to the smell of sauce being made in the kitchen for pasta with family that night. I especially loved Sundays when my grandma would make us pancakes before we went to church. Even though I don't make the same pancakes, I make a gluten-free vegan version in honor of my grandma, on a Sunday of course.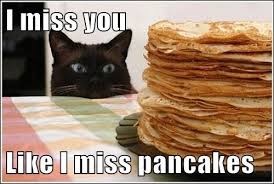 My grandparents were always there for me throughout my entire life no matter what. When I graduated high school my stepfather decided to charge me rent to live at home. When my grandmother caught wind of that she said "why don't you come stay with us?".  So I did!
Moving in with them I learned how to do things the right way. How to clean, how to cook, it really all became solidified living with my grandparents at this time. It was, however, a challenging time in my life. I certainly wouldn't have made it through without them. I know I made life difficult for them at times but I eventually got my stuff together.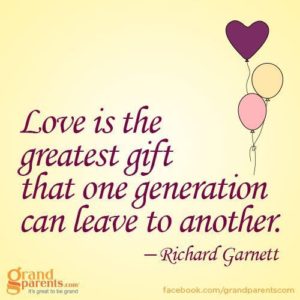 I ended up going away to college where I met my wife. After college I moved to New Jersey and started working at a school for autistic children. I ended up getting hurt being head butted by a child. This is one of the injuries to my spine that I've had in my life. I ended up being out of work for a while and was having a tough time. Once again my Grandma called me up and said "Why don't you come home, we will take care you!".  At the time I was reluctant to do so, because she had just gotten diagnosed with ALS. It ended up being the best thing for everyone. I was able to recover and start my holistic healing journey, while also being there to help with my grandmother. I ended up being able to spend nine months with her.
As her disease progressed there were many challenges but both her and my grandfather handled them with so much grace. By the end my grandmother, who had developed a type of dementia, just wanted to dance to Frank Sinatra and watch Everybody Loves Raymond on television. I cherish every moment that I was able to have with her.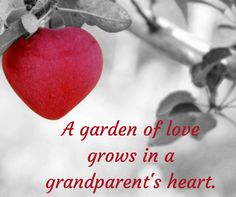 Then I was also able to be there for my grandfather. My grandmother's passing was a loss that I don't think my grandfather ever truly got over. She was the true love of his life, his beautiful Rose. Life kept moving on though. He eventually re-married as he found a woman that was a good companion for him. He eventually sold the house… our family home with all the wonderful memories inside. And I moved to live with my wife.
My grandfather and I always stayed in touch. We were always close until the end when he died of kidney cancer. He is now with my grandmother, a part of pure positive love and light. Before he died he was having trouble walking. I had a bunch of trees that came down in my yard. I started making walking sticks out of some of the branches. I made one for him. It was a small token and he didn't get to use it much, but I was glad I was able to support him with something for all the support he had giving me in my life. When he died I took the stick back and I now walk with it in the woods everyday. So my grandfather is still supporting me today!
My grandparents are always a part of me. I am so grateful for their love and how they helped shaped my life.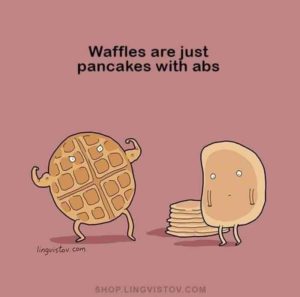 And here is the gluten free vegan Pancake recipe in honor of my grandma!
1 cup tapioca flour 
1/2 cup almond meal
1/2 cup garbanzo bean flour 
1 tablespoon arrowroot powder
1 teaspoon baking soda 
1/2 cup wild blueberries 
1/8 cup goji berries 
3 teaspoons of coconut sugar
1 tablespoon chia seeds or flax with 3 tablespoon water soak for 15 min in fridge for egg replacer
1 cup almond or coconut milk
1/4 cup coconut and/or sunflower oil 
1/4 cup Shredded coconut 
1/2 teaspoon cinnamon
1/2 teaspoon nutmeg
1 tablespoon cacao 
Mix dry ingredients
Mix wet ingredients separately 
Combine, whisk and cook on a griddle or pan with coconut oil.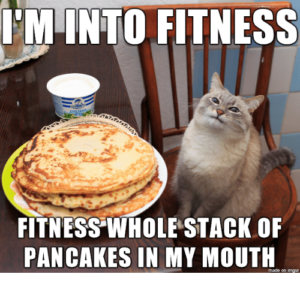 Thank you Erik for coming back again this year for the Guest Blogger Series. Oh and trust me, you can share that story of you and your wife's wedding day next February! I'm already slotting you in! But this tribute to your grandparents is so touching and I am sure many of the readers can relate to having grandparents at the heart of their childhood. I still miss my Grandpa O'Neill and he passed away 40 years ago! I am sure all of our grandparents  are looking from heaven with LOVE! And ps. I must try this recipe, looks delish! I have a couple pancake recipes in my arsenal and even a healthy one  but nothing like this! I have this week's Sunday Brunch sorted!  Thanks!
Pancake LOVE,
YDP