Today's most unique Guest Blogger Post comes from Donegal, Ireland. It is written from the perspective of two sisters who happen to be twins. Jacinta and Joey have been Snapchat friends of mine practically since I started on there. And they have been super supportive and kind to me all along the way. Three years ago I was blessed that Jacinta's daughter, Hannah Rose participated in the first Guest Blogger series. She was and still is the youngest blogger to grace the pages of Yankee Doodle Paddy.And now she will be the proudest as she reads the precious LOVE story of her mam and auntie!
Twin Sisters
Everyone has a friend during each stage of life. But only lucky ones have the same friend in all stages of life.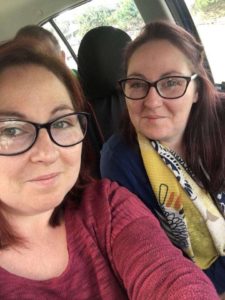 Every day for as long as we can remember we have always done things together from school, but wouldn't share books (poor Mammy& Daddy) to hanging out with the same friends.  We share the same circle of friends but we have two very different personality's. Jacinta is more about going out and having the craic and a ole pint.  Where as Joey would rather sit in front of a fire in pjs binge watching a boxset.
Jacinta is a mother to a beautiful young lady, aged ten, called Hannah-Rose to whom Joey is her fairy God-Mother.. a mini us….
Come weekends together the three of us head off on adventures around the beautiful Donegal and its bordering towns. Seeking out folk village and wee surprise nooks to sit and have a wee cuppa. We love making memories and have plenty of picture evidence to back it up. We also love nothing more than hitting the library and enjoying a good book to help us escape from our every day life back at college and both studying them same thing, childcare.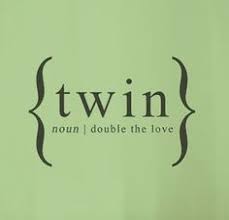 The moral of our story is having a twin sister means having a friend for life and always having each other's back and someone to talk to when life gets you down. Our fav quote is "Live every moment, Laugh every day and LOVE beyond words".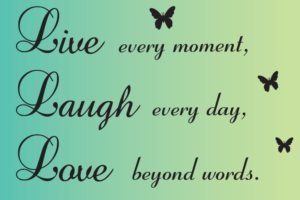 Love Joey and Jacinta (and Hannah-Rose too) xxx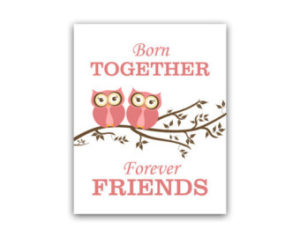 One of the best things about starting this blog Yankee Doodle Paddy is that it caused me to get on social media. And for all the bad rap social media gets, it has been very good to me. It is through social media, well in particular Snapchat, that I have been able to meet lovely people like these sisters.  And while I haven't met them in real life yet, I feel so blessed to know Joey and Jacinta. They have a wonderfully supportive family and live near to one another. And I really admire the love these two have for each other! They are an example of sisterly + twin love! A perfect pre-Valentine blog post!
Two times the LOVE,
YDP