Today is the penultimate day of the Guest Blogger Month of LOVE series. And it is great to have Ashley back on the blog for a second year. Her story last year is still a popular one as she is 100% honest, a true virtue in this day and age! This bubbly lady from Hawaii is a wonderful mommy and wife who takes her social media followers along with her on all her world travels. So I wasn't surprised to see what this year's LOVE story was about, as she has nearly every page in her passport stamped!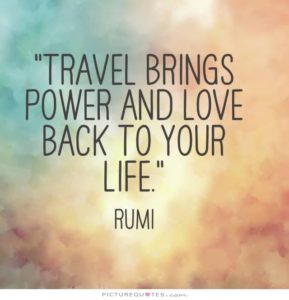 My love of traveling with my family. 
I'm just a girl from a Hawaiian island called Oahu.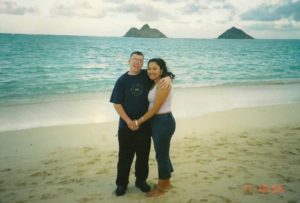 I had always dreamed of traveling but never really thought it was possible. It was more of a fantasy. Then I got married to an amazing man in the military. That led me to leaving the nest and traveling all over the U.S. and eventually to other parts of the world. I became a Traveling Military Wife.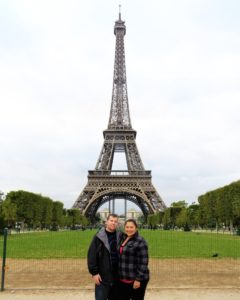 I'm honored to have a husband who serves our country, the United States of America. And with that, we are able to see the world. So far, we have been able to visit 8 countries on 3 continents together and just planned a South East Asia tour of 6 countries!
God is amazing. I love to see the world He created. I've been able to spend extensive time in both Turkey and in South Korea and I love that I have been able to experience different food and cultures.
It's incredible to be able to share these experiences with my husband and our son. These are memories that we will cherish forever. We've decided that it's best for our family to shift from buying things to having experiences. And it's been one of the best decisions yet.
Traveling the world has been an amazing and humbling experience, one that I hope everyone is able to do. At times traveling can be difficult and stressful, but it's well worth it. I realized that I don't like to fly, mostly because economy is not spacious and sitting still for hours on end in a tight space is difficult, especially with a 4 year old. Hopefully one day we will be able to travel in first class or even in a private jet. Hey, a girl can dream, right? After all, I never thought I'd get off that island. 😀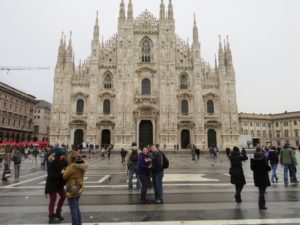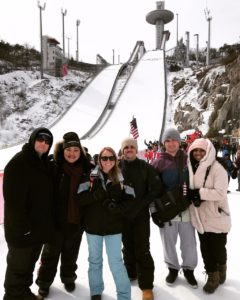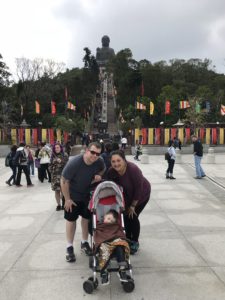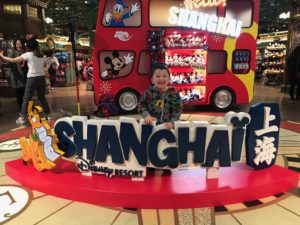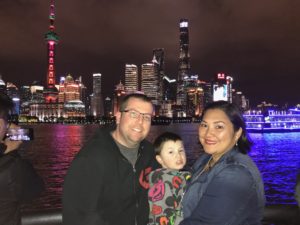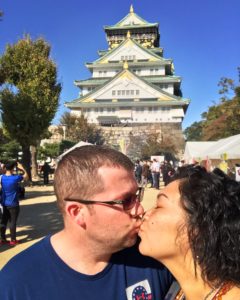 And last but most certainly not least, I want to share how much I love Karen. She is an inspiration and an incredibly loving person. She exudes love. Karen shows love, and doesn't just present LOVE as a campaign on social media. Oh no, Karen actually IS a very loving person. Now, I haven't had the privilege of meeting her in person yet but I've had many conversations with her and she has such a loving heart. I can't stress enough how fortunate I am to be able to call her a friend and to be able to reach out to her for advice, prayer, or to say hello. I love you, Karen!
Feel free to follow me on social media if you'd like to go on an adventure with me, next stop is a South East Asia tour! Though currently I'm in South Korea!
Blessings,
Traveling Military Wife, Ashley
Snapchat: @mrshokulani
Instagram: @TravelingMilitaryWife
Facebook: https://www.facebook.com/TravelingMilitaryWife
Blog: https://travelingmilitarywife.wordpress.com
******************************************************************************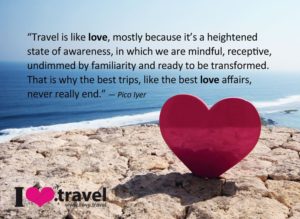 Aw Ashley, what a sweet LOVE story and thank you for the kind words. I am grateful for your friendship too. We are blessed to live in a time where we have access to travel, even when we stay at home. We can travel virtually, through watching our friends on Snapchat who take us around on adventures. I will never forget the excitement of watching the Winter Olympics  from front row seats because you were actually there! So I was there with you! Thank YOU! Keep on traveling my dear. Your soul will keep getting filled. And your generosity by sharing the experiences with others multiplies the joy.
One of my favorite quotes on travel is "The world is a book and those who do not travel read only one page." Ashley has a very thick book going so far with all of the travels she and her family have gone on so far. And even when we might not have the money, time or physical ability to go on a trip, we can always travel through eating different cuisines or listening to music or looking at art from different cultures. As big as the world is, we can still feel close to our fellow humankind by making an effort to experience life from their perspective. That my friends creates peace and tolerance! Two key components of LOVE!
WanderLOVE,
YDP