Kim Boda is a force to be reckoned with my friends. She is a phoenix who has risen from the ashes and uses the lessons she learned to help others achieve inner peace. I feel so blessed I met her through Snapchat and am grateful she decided to share her LOVE story as Post #28 on Yankee Doodle Paddy's Month of LOVE Guest Blogger Series. What follows is an excerpt from a magazine article that featured Kim, and then some of her own reflections. Hold onto your hat. This powerful lady speaks the TRUTH!
(This story was originally published in May 2018 for the California Real Estate Magazine and written by Lauren Palfrey but edited a bit by YDP)
Following the real estate crash of 2008, Kim Boda found her world turned upside down. After years of being a successful realtor, she suddenly found herself struggling with her career in the wake of the economic downturn.
"Between 2008 and 2010, I lost everything, my primary home, an investment property, a vacation home in Palm Springs, my Range Rover, and my savings account which previously topped $100,000," says Kim. "I was under a deep amount of stress."
Losing everything spiraled into depression, leaving Kim unable to get out of bed at times. Homeless, penniless, and on anti-depressants, she was looking for a way to get her feet on the ground again.
That's when a friend invited her to a book study. The book was "Breaking the Habit of Being Yourself," by Dr. Joe Dispenza.
At the back of the book were "mental rehearsals," more commonly known as meditations.
"I started the meditations, which are about rewiring your brain to rid yourself of beliefs that do not serve you," adds Kim. After about 2-3 months of daily meditation she realized that she really felt different. She felt joy and hope, for the first time in years.
"Mindful meditation literally changed the architecture of my brain," according to Kim. "It's training for your brain, just like going to the gym."
Through meditation she was able to rewire her brain to feel happy, successful, and abundant, healing her depression and changing her outlook on her career. Meditation helped her business thrive again and taught her to be more mindful in transactions, create authentic and genuine interactions with clients, build relationships, and cope with daily stress.
Meditation has had such a powerful impact on her own well-being and her career, that in addition to her successful real estate career, Kim is a certified mindful meditation instructor and shares her passion with fellow realtors. She helps them discover the power of the mind/body connection and how daily practice can lead to more success, creativity, productivity, and overcoming self-limiting beliefs.
One of the trainings Kim offers is Change your mind, Create results. It's all about neuroscience, which Kim says is great for real estate teams because it helps everyone to work cohesively.
****************************************************************
In Kim's own words….
The article you just read did not mention that I lost my marriage during this time as well. It was a time of sheer stripping away of who I thought I was. However, it really was a gift in hindsight.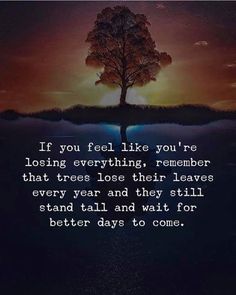 I'll never forget driving my Range Rover up onto the car lot and turning the keys in on my lease. I was too embarrassed to walk in and give them my keys and tell them I couldn't make the payments anymore.  So I left the keys on the tire and called them from my cell phone when I was about a half mile down the road.
I was feeling lots of shame. I felt like a failure and a loser but after losing all of the outer "stuff" I began to work on my inner stuff. I realized that I'm not my house, my car, or my designer clothing.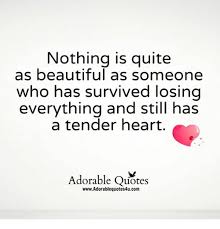 I got a chance to start over and went within. I took the time to self care and self love. I'm a work in progress. I'm still working on me. I meditate everyday.
I no longer look at wealth in the same way. I don't leverage myself out on credit cards. My journey gave me insight and continues to do so. I've gained inner wisdom on what really matters from the experience. People matter. My kids matter.  Experiences over owning things matter to me the most.
I'm still rebuilding yet I'm so happy in my own company. I am my own best friend!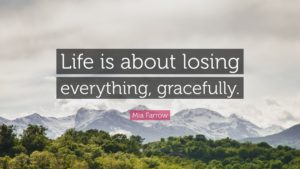 Because of allowing the time to reflect and self care, I honor the act of going within and resetting my gauge through meditation every single day.
Meditation is a practice. It's not a religion. It's like going to the gym except the work out is for your brain.
I receive so many more benefits like clarity, self awareness, compassion for others, compassion for self, the ability to feel love for others, for animals, for pets, for the forests, the beautiful planet we live on, for the universe and everything that I see before me!  I know on a deeper level that we are all connected to one another.
I also believe that we owe it to ourselves and to the world to love ourselves and to be the best version of ourselves. To look at life in awe and to be in a state of gratitude at all times. To be in the present moment and know that we are enough, without any labels or outer things to define us.
I know it's not an earth shattering story because I didn't come from the brink of death or disease but I truly felt like a part of me died in this process and I had the opportunity of a rebirth. So in essence this is a LOVE story about my journey to the inner me and I LOVE me!
Thank you for letting me share on this guest blogger series.  I so appreciate you and what you do for this world. You make life so wonderful with your beautiful smile, your overflowing heart and your ability to shine a light by being yourself. You truly are the example of love. Love is the only real truth that everyone can seem to agree
on.
***************************************************************************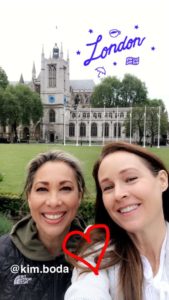 Thank you Kim for your amazing LOVE story! Your honesty is powerful and I'm sure you will inspire many others to shift the focus from exterior attachments to our inner life! Thank you for the kind words as well.  I appreciate it more than you know. It reaffirms why I do this Month of LOVE series each year. And I think you're a beautiful and strong soul and I feel so blessed we got to meet in person when you came to London last May.  I look forward to seeing you here again in the not too distant future!
lost but found LOVE,
YDP