Three years have come and gone. They would have anyway. The days, weeks and months pass by on our calendar. The question is, what do we have to show for it? Have you ever stopped to think about it? That is why I love to recognize milestones, birthdays, holidays etc. These moments punctuate our lives for a reason. They give us a chance to take stock and see where we have come, and please God, where we have yet to go AND grow!  Much has happened in my life during these three years. Some good, some bad. But today, I am going to highlight an area where I have had an influence and that is with this little old blog called Yankee Doodle Paddy!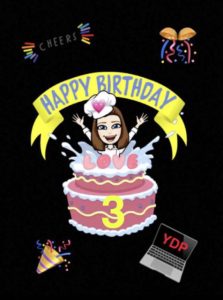 August 23rd, 2015 I took the plunge and published my very first blog post. The Emigrants. I am a chef and foodie, so interesting that the first post didn't even include a recipe or a photo of a trendy smashed avocado on toast. But I don't fit the "foodie blogger" mold. I've never fit any mold to be honest.
I made a big fuss about Yankee Doodle Paddy's first blog birthday, baking a cake and hosting a give away competition. You can read that post here. Last year, while I shared the day with my Snapchat friends and even hosted another competition give away, I didn't dedicate a post to my TWO year old corner of the blogosphere world. Because, it was also Woman Crush Wednesday. My fav day of the week! And the honoree of the 71st WCW episode was Laurie Colwin who was picked out of the many submissions entered by my SnapFam. I baked her famous chocolate cake and even added a "2" candle to recognize YDP's 2nd blogiversary.
So, you ask, what's up for this year's festivities? Since today is my #tellthetruththursday segment that I host on Snapchat (username blissbakery), I will be sharing a truth! And I will be eating cake, because I love cake AND I want to blow out 3 candles! But not just any cake, it is a recipe I baked that was created from a friend who has her own blog Bake My Style. Here is the thing, I wouldn't know Miriam except for my leap of faith on August 23, 2015.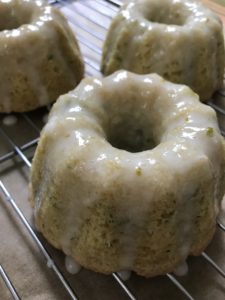 For me, a total non techie person, this blog is a daily miracle. No I don't post on it every day, but in the beginning I did. Still, I am a regular enough and apart from my friend Aoife Crowley who came to my home back in August 2015 for lunch and to help with some blog navigation tutoring, I have been winging it on my own. About a year and a half in I hired the well known Irish blogger Catriona Redmond for two days of one-on-one tutorial. I finally got things called widgets and automatic Facebook and Twitter posts when I publish a new blog. Money well spent.
No matter how hard it is sometimes to deal with the tech stuff, it is worth it to be able to share my travels, recipes, stories and my Woman Crush Wednesday series. It is amazing to think I have only three more female chefs to honor to get to 100! I am currently working on compiling all the recipes and the LOVE stories into a book. The proceeds will be going to charity. I will share more details with you on this exciting project at a later date. So stay tuned!
When looking back at this past year on the blog, I am so grateful for the Month of LOVE guest blogger series. It was the second year I hosted bloggers who shared their lives here on Yankee Doodle Paddy. Thirty two brave folks told their amazing stories of LOVE which brought tears and cheers of emotion. However, it is no surprise that the two most profound posts this year had to do with the passing of my furbaby Stella. My heart still aches for her every day, even nearly six months on.  It is also no surprise then that those two posts Spirit Animal and Special Delivery From Stella had the most views and comments this year.
I suppose besides the benefit of the archival nature of having my stories and recipes on this blog, the most incredible reward of all of this has been the friendships I have made.  Through Yankee Doodle Paddy and my Snapchat commUNITY I have met over 75 of these friends in person. I can tell you that I never imagined I would be attending blogging conferences, or going to Snapchat meet ups, or speaking daily with friends in the farthest reaches of the globe. I am truly blessed!
Thank you for your ongoing support. It means more than I can express in words. Especially as my blog isn't fancy, no bells or whistles in sight.  I am not paid or sponsored.  I admitted long ago on the ABC of YDP, I am not a food stylist or photographer and I am not a writer. I am a sharer. I share recipes, adventures and most of all I share myself. Stories of my life. And my goal is to be authentic. To be authentic one must be vulnerable and transparent. It isn't hard for me, but sometimes hard for others to accept. But I will keep telling my story so long as I am able.  Mostly I will keep fulfilling my purpose of spreading LOVE!
With LOVE always!
YDP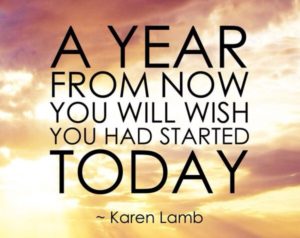 P.S. Blogging may not be your thing, but if there is a "thing"  you want to do, then I suggest you do it!  Don't wait!  Even if you don't have all the skills you think you need. Do it! The time will pass anyway. Do it!  I'm glad I did.